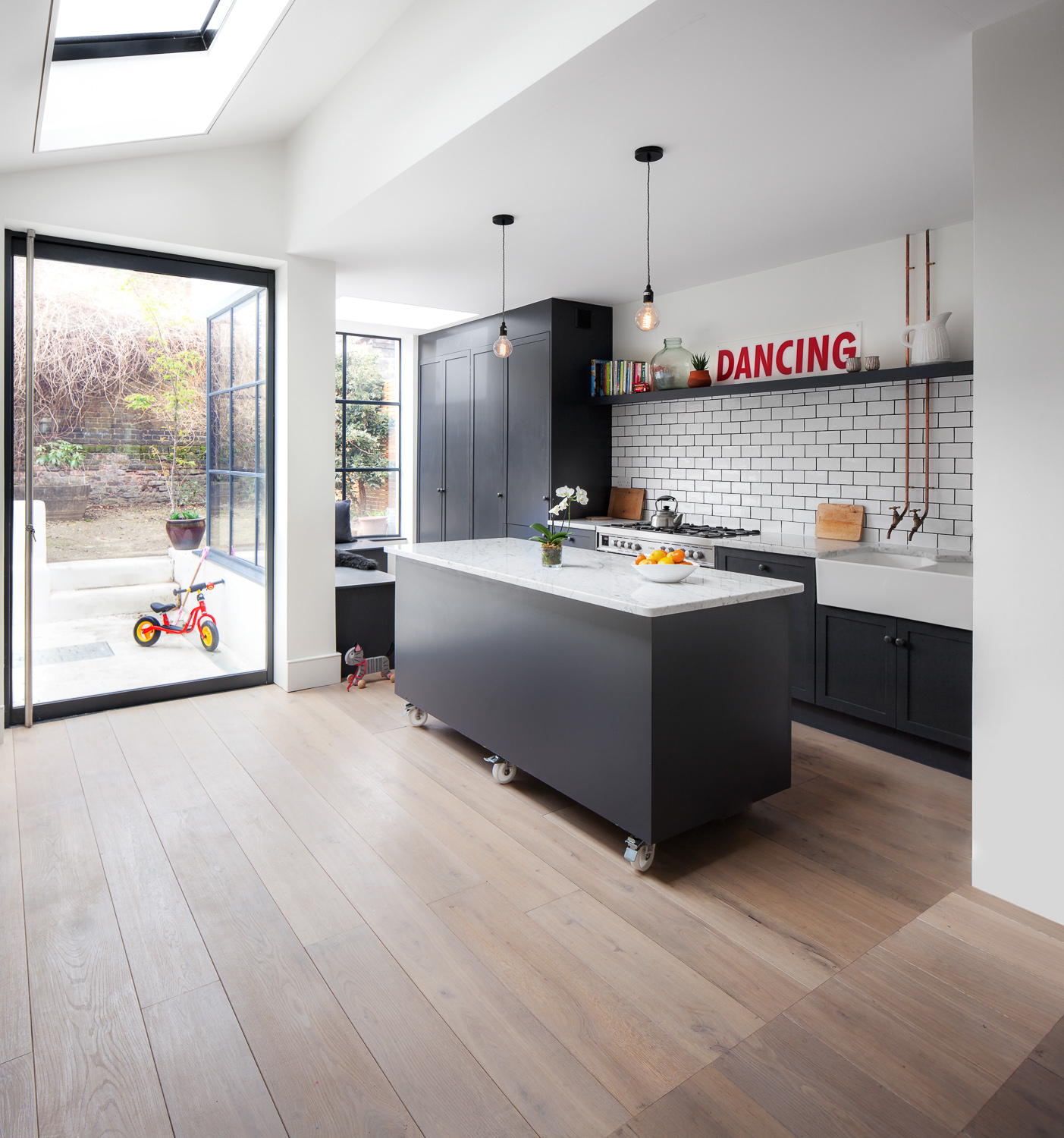 Do you know the difference between unfinished and prefinished wood flooring?
Wood flooring is an investment; it's something that you will see, live with and appreciate every day.
However exhausting as it may seem, taking the time to carefully choose the best flooring for your project is important and will save you a lot of future headaches.
The best choice is one which gets you the results you deserve from your time and money.
When installing wood flooring, you will have to decide whether to go for prefinished or unfinished floorboards.
Below, we look at the main differences benefits of unfinished and prefinished wood floors.
Prefinished Wood Flooring
As the name suggests, our prefinished wood flooring has been finished — sanded, treated and coated with hard wax oils before it is brought to your doorstep.
Because the finishing has been applied under a controlled environment, the finishing is less likely to be contaminated by dust, hair and other foreign particles.
Once the floorboards are installed, the work is done.
Advantages of Prefinished Wood Flooring
Time: When installing wood flooring, it's important to consider the project time frame. Prefinished boards offer a faster installation process; and once the job is completed, you can walk on it and arrange your furniture on it immediately.
Specialized Colours: Our finishing methodologies involves specialised processes and compounds that are not available elsewhere. It won't be possible to achieve the same appearance on-site.
Less Messy: When installing prefinished wood flooring, there are no worries about dust, toxic fumes or odour.
Durability: Factory-applied finishes are incredibly durable.
Guarantees:  Often, prefinished floors come with finishing guarantee. At RFC, we offer a 20 long year guarantee for our finishes.
Unfinished Wood Flooring
Also referred to as "on-site finished," unfinished wood flooring is raw (sometimes sanded-only) wood flooring that leaves the factory with no finishing or treatment; and needs to be finished/coloured on-site after installation.
Advantages of Unfinished Wood Flooring
Natural Appearance: Unfinished wood flooring has a natural warmth and authentic beauty that's often loved by many homeowners.
Matching Existing Flooring: If your home has existing hardwood flooring in other rooms, adding unfinished wood flooring makes it easier to create the closest possible match. This also allows you the freedom to test the stains and colours on the unfinished wood to exactly match the existing floor.
Wood Species and Plank Widths: Specific plank widths, some reclaimed wood or unusual wood species are only available as unfinished flooring.