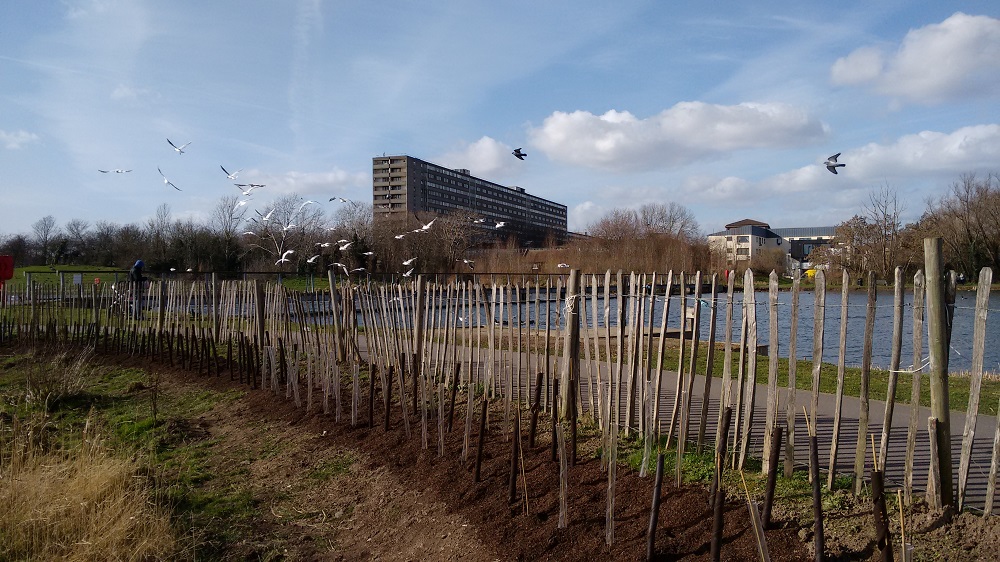 At the Reclaimed (and New) Flooring Company it's more than important to us to invest in a reforestation programme – it's essential. That's why we´ve partnered with the Timber Neutral Programme to undertake ongoing tree replanting projects.
What's Timber Neutral all about?
We are delighted to be working with Timber Neutral on various sustainable reforestation programmes to ensure responsible replanting of trees. Reforestation isn´t as simple as planting a new tree when the old one has reached the end of its life.
The land may need to rest for several years before replanting can take place, or new trees may be more urgently required in a different location.
The Timber Neutral Programme ensures trees are planted where they are most needed and where species are endangered and or threatened to ensure they don´t become extinct.
Projects we Support
For every 10m² of wooden flooring we sell one tree is planted.
These are just some of the community projects the Reclaimed (and New) Flooring Company has supported Timber Neutral with.
Ellesmere College, Leicester:
Students from the college planted 10 fruit trees (apple, pear, and plum) and will nurture and watch the trees grow and bear fruit. Ellesmere is a college for students with learning difficulties, and this project has helped them learn about where food comes from, how to care for its growth, and how to harvest and consume it.
This project has been particularly successful as many of the college students thrive on being outdoors and outside the classroom.
Woodland spaces, Leicester:
Various rural woodland areas in Leicester have been planted with 500 native whips (young tree seedlings grown for planting out) – a mix of 350 softwood and 150 hardwood trees. These sites, as well as being of ecological benefit, are an asset for locals and visitors to the area to enjoy.
Wildlife trust, Lancashire
Various tree-planting schemes have taken place in Lancashire, with 600 whips being planted across the region. One scheme is in Chatburn, which was previously beech and ash, but sadly the ash suffered from ash dieback disease – a disease specific to ash trees.
To increase the variety of the woodland oak, hawthorn, and field maples were planted.
Wildlife trust, London
In Hackney, Bexley, Hillingdon, and Southwark 150 native hedgerow and orchard species were planted in various locations in order to complement the ecological value and biodiversity of these areas of London.
The planting has created habitats and food resources for wildlife and birds. In areas of London where greenery is limited this planting has enhanced the nature reserves and parks and gives people a piece of the countryside in the city.