Calculate your floor
Enter the maximum width and length of the room. You can then add features to accurately represent the space.
For every 10m2 you buy, we will plant 1 tree
Your total is
25
m
2
plus % wastage
What is this?
Room features are areas of your room that bisect the regular shape, anything from a fireplace to an alcove. Take a look at the graphic below to get an idea of how it works.
About: Engineeered American Black Walnut Versailles Panel
The most popular parquet panel in the antique flooring world is the Parquet de Versailles. Initially a symbol of royal sovereign taste, is now synonymous with modern and timeless classic design. Our American Walnut Versailles panel is an example of the true artistry and detail work that encompasses our world-class floor finishing.
The inspiration for these panels comes from France but we've added an American twist! Made from American Walnut, the Versailles Panels look phenomenal. Only the geometry of the panel could invigorate the deep and characterful colours from the Walnut in such way. The result, a masterpiece.

Sizes & Finishes
Shine
Satin, Natural Matte
Technical Specification
Species
USA Black Walnut (Juglans nigra)
Certification
Optional at extra cost
Application
Commercial, Residential
Construction
Engineered 4/12mm / Micro Bevel
Installation Technique
Glue
Submit an Enquiry
Have a project in mind?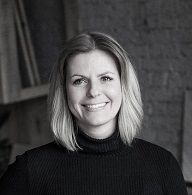 Let's Talk

*Our Minimum Order Quantity is 30m2
Order a sample
Checkout