Calculate your floor
Enter the maximum width and length of the room. You can then add features to accurately represent the space.
For every 10m2 you buy, we will plant 1 tree
Your total is
25
m
2
plus % wastage
What is this?
Room features are areas of your room that bisect the regular shape, anything from a fireplace to an alcove. Take a look at the graphic below to get an idea of how it works.
About: Beach Bone
White with an almost un-machined surface texture, where pockets of natural oils gather with added depth and texture variation. Pure and pristine.
* Expires 30/06
* Use code "summer17" at checkout and get a £10 discount in samples
* Please note the discount has already been applied to the online prices
Sizes & Finishes
Width
185, 220, 240, 280mm
Length
0.6m-2.4m, 80% of the batch is above 1.8m
Surface Texture
Brushed, Storm
Technical Specification
Species
European Oak (Quercus Robur)
Grade
E: Pr, Se, A-C / S: B-D
Certification
Optional at extra cost
Application
Commercial, Residential
Construction
Engineered 4/12mm, 6/15mm
Edges
Micro Bevel, Hand Carved
Installation Technique
Glue, Secret Nail
Submit an Enquiry
Have a project in mind?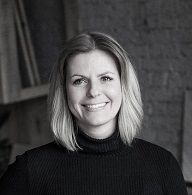 Let's Talk

*Our Minimum Order Quantity is 30m2
Order a sample
Checkout