Calculate your floor
Enter the maximum width and length of the room. You can then add features to accurately represent the space.
For every 10m2 you buy, we will plant 1 tree
Your total is
25
m
2
plus % wastage
What is this?
Room features are areas of your room that bisect the regular shape, anything from a fireplace to an alcove. Take a look at the graphic below to get an idea of how it works.
About: Bespoke Geometric Panels
As a long-standing symbol of craftsmanship and design, there is no greater statement floor than parquet. As experts and enthusiasts of these traditional pieces, we are always experimenting and creating new trends in our industry.Our Bespoke Engineered Geometric Panels are a reflection of our commitment and passion.
Geometric wall art made from reclaimed and new timbers have been becoming more popular these past 2 years thanks to design movements towards modernist style patterns and clearly defined shapes. We are the pioneers of Geometric wood floor panels and contemporary parquetry, 'floorart' is our established philosophy!
Bespoke innovation for your new project? Custom made panels for commercial or residential environments. As your design partners, we have a full house of experienced designers that will help you create the latest geometric trend.
Our engineered parquet is designed to be compatible with under floor heating and can be made in several different sizes and colours.

Submit an Enquiry
Have a project in mind?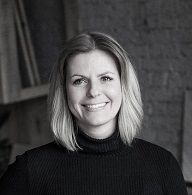 Let's Talk

*Our Minimum Order Quantity is 30m2
Order a sample
Checkout