Calculate your floor
Enter the maximum width and length of the room. You can then add features to accurately represent the space.
For every 10m2 you buy, we will plant 1 tree
Your total is
25
m
2
plus % wastage
What is this?
Room features are areas of your room that bisect the regular shape, anything from a fireplace to an alcove. Take a look at the graphic below to get an idea of how it works.
About: Bespoke Pine Parquet: 'Mondrian'
For something a little bit different we bring you the Bespoke Pine Parquet we've named 'Mondrian', after the famous Dutch painter whose work included grid-based paintings containing many lines. When you view our fabulously-designed pine parquet flooring you'll see how we were influenced when we named it. Made up of random sizes of different sources of reclaimed pine wood every section is different.
This is a bespoke product that we can tailor to your needs, and can be used to set off any interior. If you want to jazz up a room in your home, create a stir in the office, or your shop floor to have an impact this bespoke pine parquet will do the job.
This unique flooring is engineered, meaning the top layer is pure pine and covers an under-layer made up of birch-plywood for more stability. Engineered flooring is perfect for under floor heating and is designed to work with it and ensure your heating system distributes heat efficiently.
If you like clean modern lines, geometric patterns, and a linear style then this is the pine parquet flooring to create the simplistic look. It works well in all styles of home or commercial premises and can give drama and effect to an otherwise plain area.

Technical Specification
Submit an Enquiry
Have a project in mind?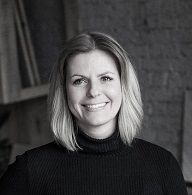 Let's Talk

*Our Minimum Order Quantity is 30m2
Order a sample
Checkout