Calculate your floor
Enter the maximum width and length of the room. You can then add features to accurately represent the space.
For every 10m2 you buy, we will plant 1 tree
Your total is
25
m
2
plus % wastage
What is this?
Room features are areas of your room that bisect the regular shape, anything from a fireplace to an alcove. Take a look at the graphic below to get an idea of how it works.
About: Stripey Grey
Our Grey Oak Floor combines light grey colours with a weathered twist. Our special colouring and finishing organic technology allow us to penetrate deeper into the grains of our European Mountain Oak, resulting in a stronger patina throughout the surface of the board.
Backend with one of the best European Engineered constructions, this product is not only a statement of beauty but a statement of craftsmanship. For extra peace of mind, all our engineered constructions are guaranteed against delamination.
This product is ultra fast, we will deliver it in 2 working days.
You like what you see?

Sizes & Finishes
Technical Specification
Species
European Oak (Quercus Robur)
Application
Commercial, Residential
Construction
Engineered 4/12mm / Micro Bevel
Installation Technique
Glue, Secret Nail
Submit an Enquiry
Have a project in mind?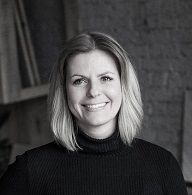 Let's Talk

*Our Minimum Order Quantity is 30m2
Order a sample
There are no samples available for this product