Calculate your floor
Enter the maximum width and length of the room. You can then add features to accurately represent the space.
For every 10m2 you buy, we will plant 1 tree
Your total is
25
m
2
plus % wastage
What is this?
Room features are areas of your room that bisect the regular shape, anything from a fireplace to an alcove. Take a look at the graphic below to get an idea of how it works.
About: Handmade French Oak Herringbone – Basketweave Pattern
The beauty with this specialised line of  'Aged' oak is our ability to accurately control the texture, size, grade of each piece of wood.We can create several parquet patterns with our handmade french oak to meet your project specifications.
These boards come from naturally felled trees, chosen for their consistent characteristics and their old growth patterns, unlike today's farmed and fast grown oak trees. These trees are cut, logged and through a rigorous process, dried, calibrated and shaped by one of our specialised craftsmen in the North of France before being shipped to the UK.
Sizes & Finishes
Surface Texture
Reclaimed
Technical Specification
Species
European Oak (Quercus Robur)
Application
Commercial, Residential
Installation Technique
Glue
Submit an Enquiry
Have a project in mind?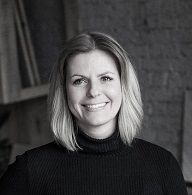 Let's Talk

*Our Minimum Order Quantity is 30m2
Order a sample
Checkout