Calculate your floor
Enter the maximum width and length of the room. You can then add features to accurately represent the space.
For every 10m2 you buy, we will plant 1 tree
Your total is
25
m
2
plus % wastage
What is this?
Room features are areas of your room that bisect the regular shape, anything from a fireplace to an alcove. Take a look at the graphic below to get an idea of how it works.
About: Reclaimed Engineered Oak Panels
This is a popular flooring choice because it coordinates effortlessly with many designs of home or commercial premises. The Reclaimed Engineered Oak Panels are a practical and hard-wearing oak floor which can be used to revamp any style of room, both contemporary and traditional.
Reclaimed from original French oak beams this flooring is steeped in history, but has a modern twist. Our reclaimed flooring experts source this wood from factories and old buildings. We then form it into an exclusive design to transform your property into something unique. When you use reclaimed wood you know you are supporting sustainability and your floor will tell a story.
This unique flooring is engineered, meaning the top layer is authentic reclaimed oak and covers an under-layer made up birch plywood for extra stability. Engineered flooring is perfect for under floor heating and is designed to work with it and ensure your heating system distributes heat efficiently.
It's extremely resistant to wear too, which makes this product the perfect choice for high-traffic areas such as hallways, kitchens, offices, and retail premises.

Sizes & Finishes
Technical Specification
Submit an Enquiry
Have a project in mind?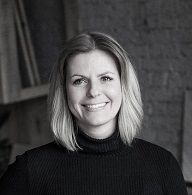 Let's Talk

*Our Minimum Order Quantity is 30m2
Order a sample
Checkout