Calculate your floor
Enter the maximum width and length of the room. You can then add features to accurately represent the space.
For every 10m2 you buy, we will plant 1 tree
Your total is
25
m
2
plus % wastage
What is this?
Room features are areas of your room that bisect the regular shape, anything from a fireplace to an alcove. Take a look at the graphic below to get an idea of how it works.
About: Genuine Reclaimed Victorian Pine Floorboards
Mostly reclaimed from the North of England, from buildings built between 1860-1910. Our Genuine Reclaimed Victorian Pine floorboards have different finishes available. Additionally, the surface contamination will vary per batch.
Once cut and quality checked, we commence our 3 grit sanding process before finishing by hand with a fine 120 grit paper.
Since we are always working with our suppliers in order to maintain the highest quality of our  Reclaimed Victorian Pine,  the availability may change throughout the year.
Our Reclaimed Pine Floor Boards are carefully curated and handpicked to the highest standards.
To find a similar reclaimed victorian pine flooring for the same price click here
*This product is currently out of stock.
Sizes & Finishes
Finish
Different Finishes Available
Technical Specification
Species
Scots Pine (Pinus Sylvestris)
Grade
REC, No Surface Treatment
Application
Commercial, Residential
Construction
Solid, SE or Tongue and Groove
Installation Technique
Glue, Nail
Submit an Enquiry
Have a project in mind?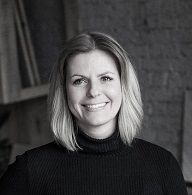 Let's Talk

*Our Minimum Order Quantity is 30m2
Order a sample
There are no samples available for this product