Calculate your floor
Enter the maximum width and length of the room. You can then add features to accurately represent the space.
For every 10m2 you buy, we will plant 1 tree
Your total is
25
m
2
plus % wastage
What is this?
Room features are areas of your room that bisect the regular shape, anything from a fireplace to an alcove. Take a look at the graphic below to get an idea of how it works.
About: White Painted Engineered Oak
The white painted oak surface can be weathered to any degree. Our special white painted Layer System technology uses a specialist blend of organic, metallic based paints. These are the most durable floors paints known to man and will not wear, they are also low-VOC – so really eco-friendly.
Control the surface texture with any Chipped Or Distressed variation. This makes our White Painted Oak the perfect Oak Flooring for the Scandinavian-style lovers or for those seeking a more reclaimed and antique look.

Sizes & Finishes
Length
>245cm, 80% 1.8M+, <60
Technical Specification
Species
European Oak (Quercus Robur)
Certification
Optional at extra cost
Application
Commercial, Residential
Construction
Engineered 4/12mm, 6/15mm / Solid 20mm / Micro Bevel
Installation Technique
Glue, Secret Nail
Submit an Enquiry
Have a project in mind?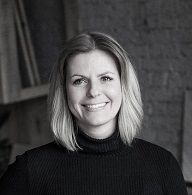 Let's Talk

*Our Minimum Order Quantity is 30m2
Order a sample
Checkout