Calculate your floor
Enter the maximum width and length of the room. You can then add features to accurately represent the space.
For every 10m2 you buy, we will plant 1 tree
Your total is
25
m
2
plus % wastage
What is this?
Room features are areas of your room that bisect the regular shape, anything from a fireplace to an alcove. Take a look at the graphic below to get an idea of how it works.
About: Driftwood Express: Wind A
For this line of Driftwood Express, delivery is ultra  fast at 5-10 working days for small and large volumes. Boards are all constructed with 100% European and so is the manufacturing, the final colouring processes are completed by hand in our Cheshire workshop.
It is important to be aware that not all "European Flooring" is actually made in Europe. Rather the oak is often from European and Russian borders and the machining/engineering is done in China, so we find 'European' constructed flooring that is actually made in China. This is something to be made aware of because of the poor quality of plywood and glue commonly used plus that fact that the chemicals in the glues are not as strictly monitored as they are in Europe, these boards are often lacking in full certification.
Sizes & Finishes
Width
185, 220, 240, 280mm
Length
>245cm, 80% 1.8M+, <66
Technical Specification
Species
European Oak (Quercus Robur)
Application
Commercial, Residential
Construction
Engineered: 4/12mm
Installation Technique
Glue, Secret Nail
Submit an Enquiry
Have a project in mind?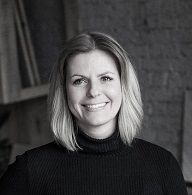 Let's Talk

*Our Minimum Order Quantity is 30m2
Order a sample
Checkout