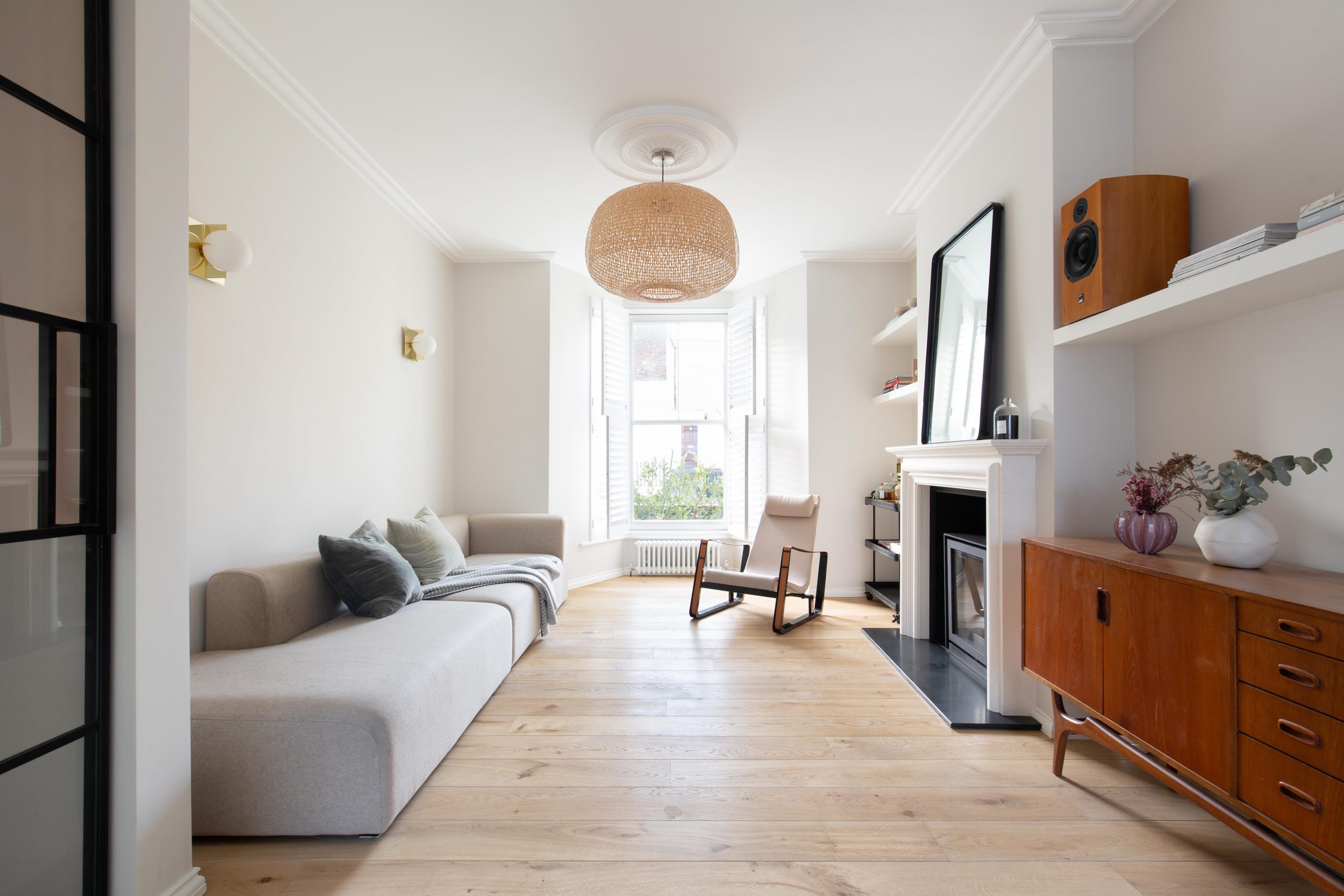 About this project
Engineered oak Mountain flooring / Frost was selected to pull together the design of this recently renovated North London home.
The floor serves to give a sense of spaciousness and continuity as it flows through each room. And the clever use of minimal but functional furniture and accessories integrates modern living with the core Victorian structure of this home.
The renovation is enhanced by the fusion of the clean, contemporary style of the wooden floor with touches of Victorian elegance. Created by London designers WER, this project is an expression of simplistic and spacious living.
Credits of the project and design for @wer_studio, www.werdesigns.com
Credit to photographer Brendan Cox @thetowner
The product
Frost is a light-coloured wood that is washed to produce a 'limed' finish. This process subtly highlights the grain and contours of the wood, giving it a sense of character.
The mountain oak is sourced from Europe and grows in areas where there is little water, which produces a structured, solid grain, a perfect choice for high-traffic areas.