We are a FSC® and PEFC certified company
Are you sure you're using is the right wood?
Thankfully these days, there are international, non-governmental organisations that promote the responsible management of forests. The leading authorities in this field are the PEFC (Program for the Endorsement of Forest Certification) and the FSC® (the Forest Stewardship Council®).
A European Union Timber Regulation (EU995/2010) is a relatively new law now in place which makes it illegal to place illegally harvested timber products on the European Union marketplace. Within the EU, these days it is virtually impossible to find illegal timber being sold.
All suppliers & operators supplying raw timber or timber products are enforced to store information on the supplier, buyer and product itself for a minimum of five years.
Are you specifying the right wood?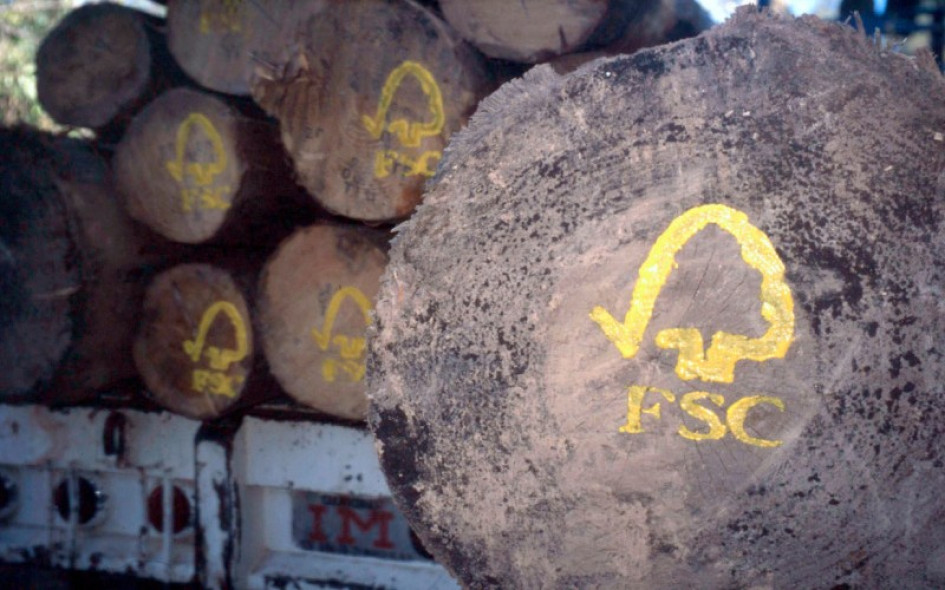 We make you and your client 'Timber Neutral'
We are pleased to see that more and more architects and developers are specifying timber flooring for their projects, sustainable sources of wood are often at the forefront of discussion. Scientists have generally accepted the fact that CO2 emissions are the main cause of climate change, and so an awareness of the carbon footprint of any construction material has become as fundamental to the planning of a project as design, quality and price.
Did you know that wood is nature's own carbon filter? Planting and growing trees absorb CO2 : research proves that one M3 of living timber absorbs slightly less one tonne of CO2; then the trees break down the CO2 through photosynthesis, they release the oxygen back into the atmosphere and store the carbon. We love trees. 
From April 2016 will be accurately measuring how many trees need planting per yearly quarter to offset all of the timber sold to our customers. Now only our we FSC and PEFC certified, we go the extra mile. For very 10m2 of wood flooring sold, we plant one tree and in doing so, all of your purchases from us become 'Timber Neutral'. Within one year, these news trees will have absorbed enough CO2 to offset 10m2 of wood flooring sold!
Todays market for wood provides an excellent incentive to replant trees and preserve forests. As trees grow carbon is stored within the wood, so harvesting trees as they mature allows the carbon to be stored throughout the life of the timber product. 
Go Timber Neutral and give nature an extra helping hand.
Choose wood, it's good for the planet
As we expand the landmass of our forests, we reduce greenhouse gas emissions. The more trees we plant, the more timber sold, stimulates the expansion of woodlands globally. Here is an interesting fact: only a 4-5% increase in the EU's wood consumption per year would sequester an additional 150m tonnes saving of CO2 every year. A 10% increase in the production of timber homes in the EU alone would produce sufficient CO2 savings and account for close to 25% of the reductions prescribed by the Kyoto Protocol!
Did you know that in Europe enough wood annually is grown to build such a house every second, of every single day?
Should we be using more wood?
The processing of wood is for the most part highly energy-efficient: one M3 of wood used as a in exchange for other construction material reduces CO2 emissions by, on average, 1.1 tonnes; wood is thermally efficient, and as we know it stores carbon throughout its lifetime – every cubic metre of wood flooring contains 5kg of carbon; and even at the end of its life timber can be recycled or reused as a carbon-neutral, bio-mass energy substitute for our ever depleting reserves of fossil fuels.