The Installer is the Superstar
It's an obvious concept and often forgotten. Any fine wood floor is only complete once it has been carefully installed, therefore we recommend that all of our floors are fitted by certified and experienced wood floor installers.
The final grading and presentation of the floor becomes apparent in the final stages of the installation after numerous client meetings on site.
A master installer requires many years of experience.
Wood flooring installation expertise is often misunderstood or underappreciated, it is a very specific trade requiring in-depth technical know-how, a creative vision and appreciation for design.
The most important thing to consider is that wood flooring is a living and breathing material.
Like all living things in nature, wood performs best in a stable environment, in equilibrium with temperature and humidity.
We are true Artisans and all of our wood floors are to be considered one-of-a-kind.
We work closely with a small group of specialist installers, all with an excellent understanding of the interior design and attention to detail with a high level of customer service and attention to detail.
The New and Reclaimed Flooring Company now offers full installation
From specification to site management we can supply and install our premier products.
Wood flooring that offers a bespoke design, cut and colouring to suit brief and aesthetics.
Examples of this can be found in our Chelsea showroom by appointment only.
Antique Reclaimed Wood Flooring
By controlling the whole process from reclamation through to final on-site finishing we ensure that the end result is of a quality unrivalled by the majority of our competitors.
Bespoke Installations
By request our engineered extra long and wide platforms can be made in widths up to 450mm wide and up to 4.5 metres long. And with close partnerships with joiners, furniture makers and wood engineering or laser cutting facilities, your custom made ideas are brought to life.
Commercial Work: Supply & Fit
We offer a 100% certified and insured supply and installation service for large commercial projects.
We are able to carry out small or large scale commercial work for businesses or local authorities. Our portfolio includes restaurants, offices, galleries, developments and retail outlets.
Interior Design
We work closely with interior designers and architects. We are able to turn our client's ideas into reality or take care of the entire floor design process.
Custom Stair Piece Design
We are often specified to colour match stair treads, risers to our wood floors. Whether straight cut or curved, all stair pieces are templated on-site prior to manufacturing for maximum precision.
Useful Links
Before, During and After Fitting Guides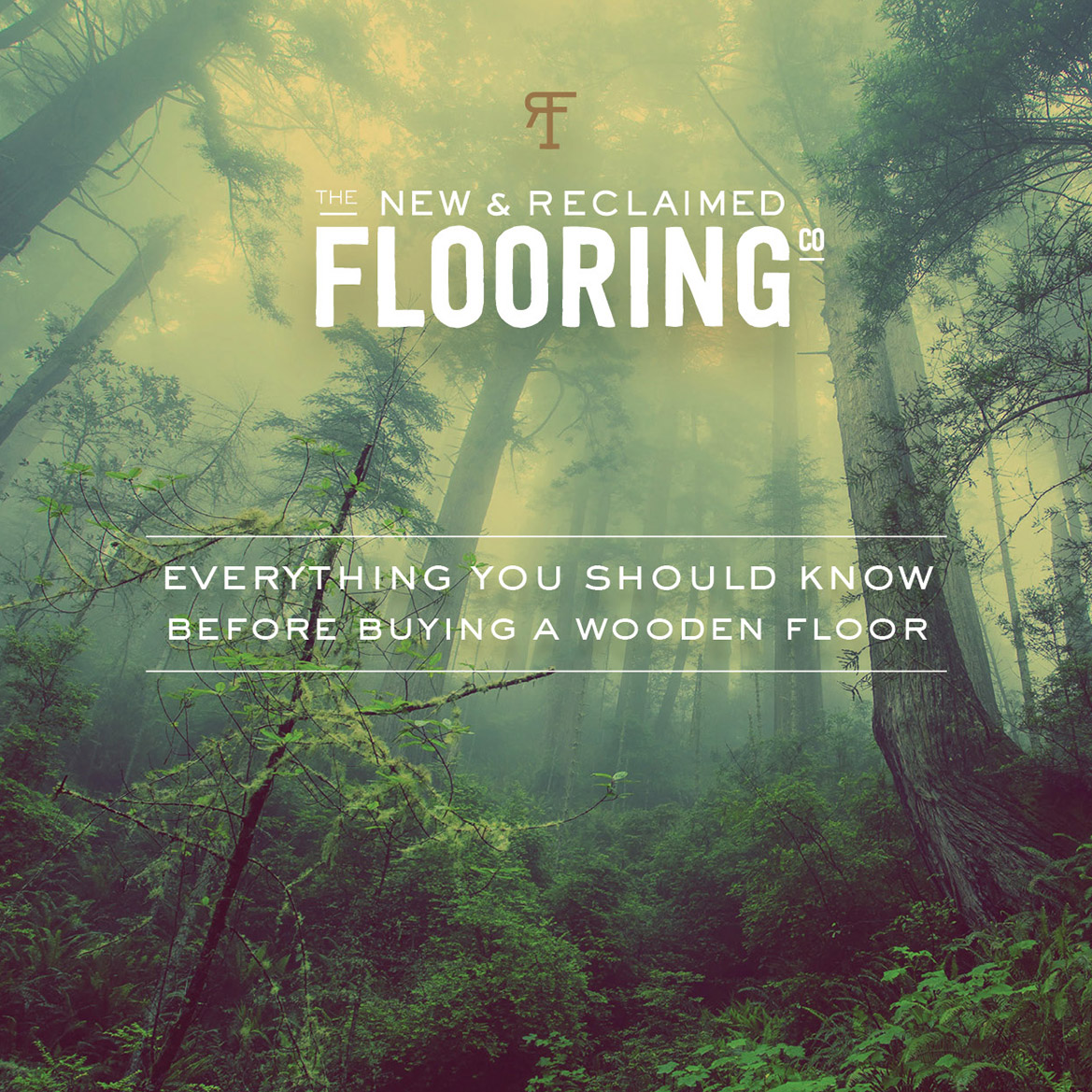 How to choose the right floor?
Buying a wooden floor is not always an easy process. There are plenty elements worth considering prior to specification.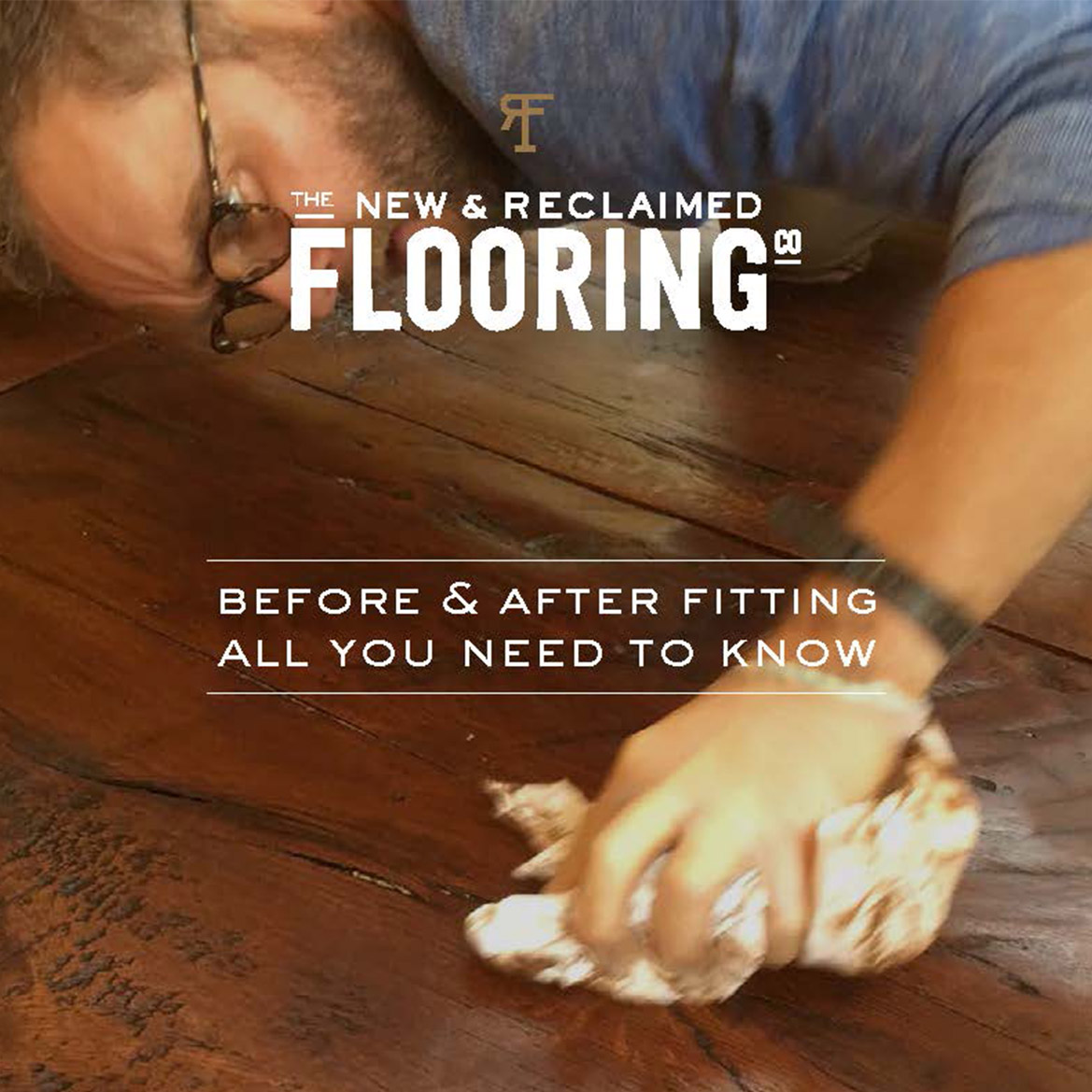 Care & Maintenance
Maintaining your floor with the correct care routine is the easiest way to preserve its beauty and safeguard its longevity.
Guarantees
Lifetime Structural Guarantee:
The Company's warranty commitment is to provide the retail purchaser quality wood flooring that is free from structural defects in milling for the lifetime of the product, where products have been installed to our guidelines and the site conditions for temperature and humidity are met).
20-year Finish Guarantee:
The Company's products are covered under this 20 year finish warranty only when cleaned and maintained per the guidelines set forth for the product colour and coating. In both cases please refer to the Warranty document received at the time of purchase for full guarantee details and exclusions.
Questions?
Please get in touch with our experienced team:
sales@reclaimedflooringco.com
+44 (0) 203 637 5147