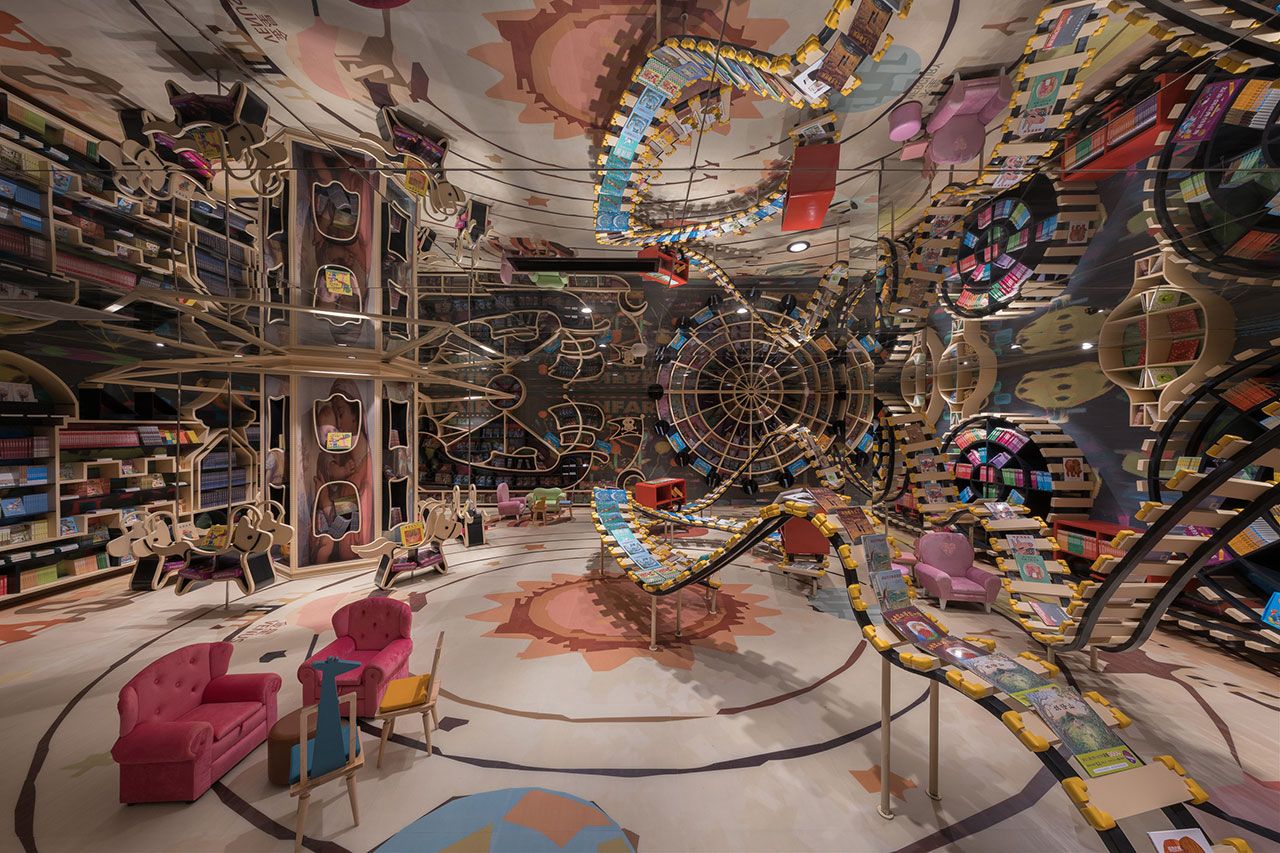 Interior designer and collector Martin Waller is the founder of Andrew Martin, a design emporium and storied interiors in London.
The flagship store opened its doors originally in 1978 in Richmond and later moved to Chelsea's Walton Street in 1987, where it remains to this day.
Entering through the brand's showroom is like disappearing into a magical wonderland of hidden cultures, eras and origins that romanticise travel.
The astonishing array of desirable antique furniture pieces and all sorts of quirky and enchanting furnishings for the home are the template for "fusion Interiors", which was the title of Martin's bestselling design book in 2000.
Rather than being limited to one style, Andrew Martin's interior design pieces are a myriad of exciting treasures — each with their own story — distinctive, exhilarating, and inspiring.
The store caters to a global assortment of aesthetics; from the magical symmetry of the American look, the juxtaposition of African tribal artistry, the understated serenity of Scandinavia, the multi-layered heritage of French opulence and the individualism of British décor.
You could unreservedly adorn your home with Andrew Martins' striking pieces, fabrics and wallpaper and fall in love with every square foot of it.
Every design element excitedly shows off riches from far-flung places — perhaps the reason why the store is a must-visit destination for the design cognoscenti.
Shining a light on multi-faceted culture, history and the arts, as well as providing a stage for discovery and celebration forms the heart of the brand's story.
Dubbed as the modern Indiana Jones of design, much of Andrew Waller's inspiration is derived from his love of travel and notorious sense of adventure.
His interior design practice, which forms part of Andrew Martin, often emphasis a mixture of cultures, colours, fabrics, and objects that have the power to transfix and transport you to locations all over the world.
If there's one constant about Maller is that his creations are unpredictable, charming and fascinating.
Over the last 40 years, he has been at the forefront of British interior design, providing services to property developers, private residential clients & hotel groups worldwide, with multi-starred commercial projects including The George Hotel, Firmdale Hotels, Puente Romano Resort, Mandarin Oriental, Hilton Hotels, Ham Yard, the Jumeirah Group, Marbella Club, Marriott Hotels, and El Lodge, as well as the design of film sets such as James Bond, Gladiator, Tomb Raider, Harry Potter, and Christopher Robin.
The Britisher has ensured that Andrew Martin designs translate into a seamless mix of comfort and escapism — and the design practice continues to set the industry standard year after year.
"Design has always been about more than just attractive patterns," says Waller in his interview with The Residence. "It is about reflecting a personal view on a subject. For me, this has often been about describing a love of various places or people. It was in Thailand that I first saw the miracle of silk yarn production and the laborious work of Ikat weaving, which can take a day to produce just a single metre."
For Waller, the most crucial and transformational aspects when designing an interior space are light, paint, and objects. "When I'm designing for a client, I find out what they're interested in — everyone loves something. It's about reflecting their personality, not mine."
"And once those critical elements are in place, then it's all about comfort. That's not just soft furnishing cushions, but about people feeling comfortable when they're home and thinking this is me, this is who I am."
Waller has written extensively about travel and design and is now the publisher of 23 editions of the Interior Design Review, also described by The Times as the "Bible of interior design".
The voluminous books document the very best work from global entrants and are accompanied by the Andrew Martin International Interior Designer of the Year Awards, quite fabulously referred to as the "Oscars of the design world" which he launched in 1996 to bring attention to people who deserve merit within the world of interiors.
At the epicentre of his creations is individuality — no matter how innocuous, each project has a narrative and represents who the client is.
Despite the fickle and ever-changing weather of design, layering of different aesthetics and ideas still informs the company's design philosophy.
Working with the clients' vision and aspirations, Andrew Martin designed the UNI Sushi restaurant to reflect the contemporary fusion of Japanese cuisine with Peruvian flavours whilst predominantly keeping in line with traditional Japanese style. The atmosphere around the design is considerate and intimate, like the Japanese culture, but with a distinctive adaptation of contemporary luxury.
Printed on an immense glass screen, the Artwork of a Japanese Geisha in inky black, blossom pinks and reds present itself as the focal of the space.
The layering of materials creates overall depth and dimension — the white walls and vaulted white ceiling, mottled with luxury gold leaf allude to an exclusive experience but in casual comfort; captivating timber floors add warmth and a timeless touch; and the elegant marble bar top and white leather stools lend a majestic grandeur feel.
Nestled naturally into the mountains, the El Lodge, a luxury ski chalet in Sierra Nevada boasting 20 rooms, a restaurant, bar, spa, and games room, exudes a rustic cabin feel. Seamlessly combining exclusivity with casual comfort, the ski chalet is built with Finnish logs and floor-to-ceiling windows that create a seamless connection between the interior and exterior whilst highlighting the stunning views of the slopes.
Earthy colour schemes offer a cosy ambience — hanging antlers, colourful pop art, animal hides, faux fur and leather upholstery are just some of the quirky touches that provide visual interest and playful confidence.
Throughout all four floors of the chalet, clean-cut glass, wooden flooring, chrome finishes and quality furniture and fabrics make up the interior elements that allow guests to relax into enjoyable luxury.
Awe-inspiring yet harmonious is the Puente Romano beachfront resort in Marbella, Spain.
Bringing the beachfront indoors with full-length glass folding doors, the interior design captures a distinctive yet easy-living look, true to the Andrew Martin style ethos.
The rustic touches of wood finishes echo the palm trees outside; clean and crisp decorative style of glass, tall mirrors, monochrome wall art and quirky wooden make an enchanting statement; and it's hard to ignore the industrial-inspired furniture with chrome finishes that dance with the backdrop of the blue Mediterranean ocean.
Conclusion
The visionary style of Andrew Martin is one that delights and surprises. Offering a wide range of exclusive fabrics, furniture, decorative accessories and wallpaper collection, as well as interior design services that get right to the heart of the client's personality and tastes, this British brand has a strong focus on a kaleidoscope of cultures, ancient artefacts and the nostalgia of decades gone by.
Led by founder Martin Waller, the design brand has grown exponentially and is much in demand, with a celebrity clientele including Tom Ford and Ridley Scott, commercial projects in UK, Spain and Japan, and staging movie sets for the likes of Gladiator and Harry Potter. Mixing history with the outlandishly new, the Andrew Martin brand continues to consistently put forth witty design connotations ripe with relaxed luxury for its clients to enjoy