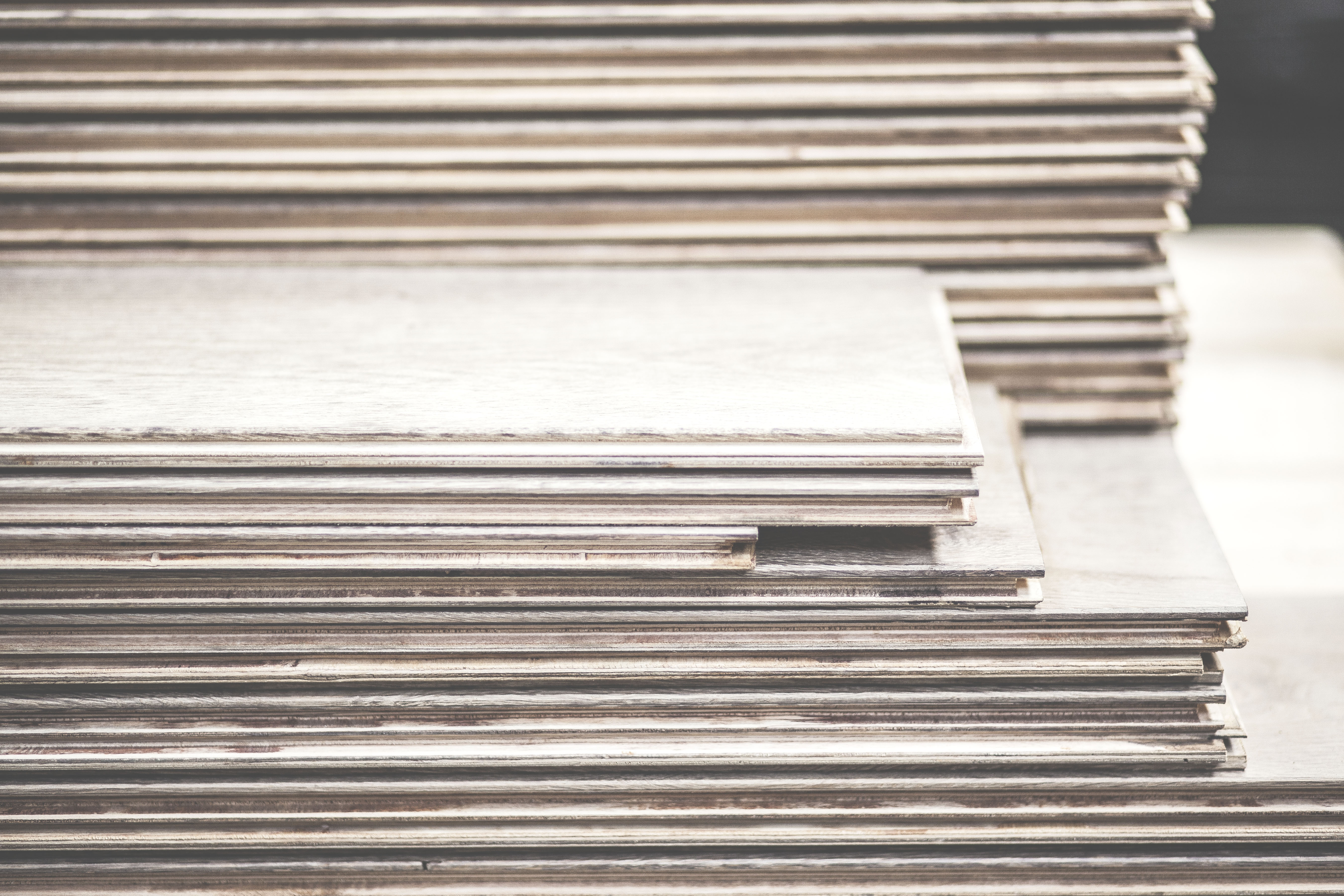 There is no denying the appeal, character and warmth of wood flooring — it carries with it a long tradition of luxury and a timeless beauty.
There are two different types of floors on the market today; and both add value and structure to your home and are available in a variety of species, stains and styles:
Solid Wood Flooring and Engineered Wood Flooring.
In this article, we take a close look at engineered wood flooring, which has become a popular choice for many homes but remains to this day a highly misunderstood wood flooring product that still requires some explanation to many homeowners.
Those who have installed engineered wood flooring are completely converted.
But those who are delving into the idea for the first time are still reluctant to plump for this solution.
Probably because of a lack of understanding about what it really is.
Engineered Wood Flooring Construction
Engineered wood flooring is composed of cleverly constructed core boards that are layers and layers of plywood in the form of a plank that is bonded together and then finished with a solid wood top.
The plywood section is constructed from several layers, each stuck in opposing directions to one another which gives the boards a large amount of strength and stability.
The top layer is exactly the same as solid wood, but the birch plywood increases stability — meaning it is not as prone to shrinking or warping with changes in environmental conditions as much as solid wood is.
However, engineered wood should not be confused with laminate flooring.
The main difference between this type of wood and laminate flooring is that laminate flooring contains no actual wood.
When shopping for an engineered wood floor, it's advisable to pay attention to how it's made inside almost as much as you pay attention to how the top layer looks.
Engineered Wood Flooring Species
Engineered wood flooring is available in almost any wood species.
The species of the wood will only affect the top layer, and it determines how hard and durable it is, the colour of the finished product and the grain pattern of the surface.
It is important to remember that although the flooring is engineered, the only part you will see is the top layer of the chosen species of wood — it's the bit you're going to be looking at and walking on for years and years.
The wear layer on an engineered wood floor can be brushed or sanded smooth to accentuate its appearance.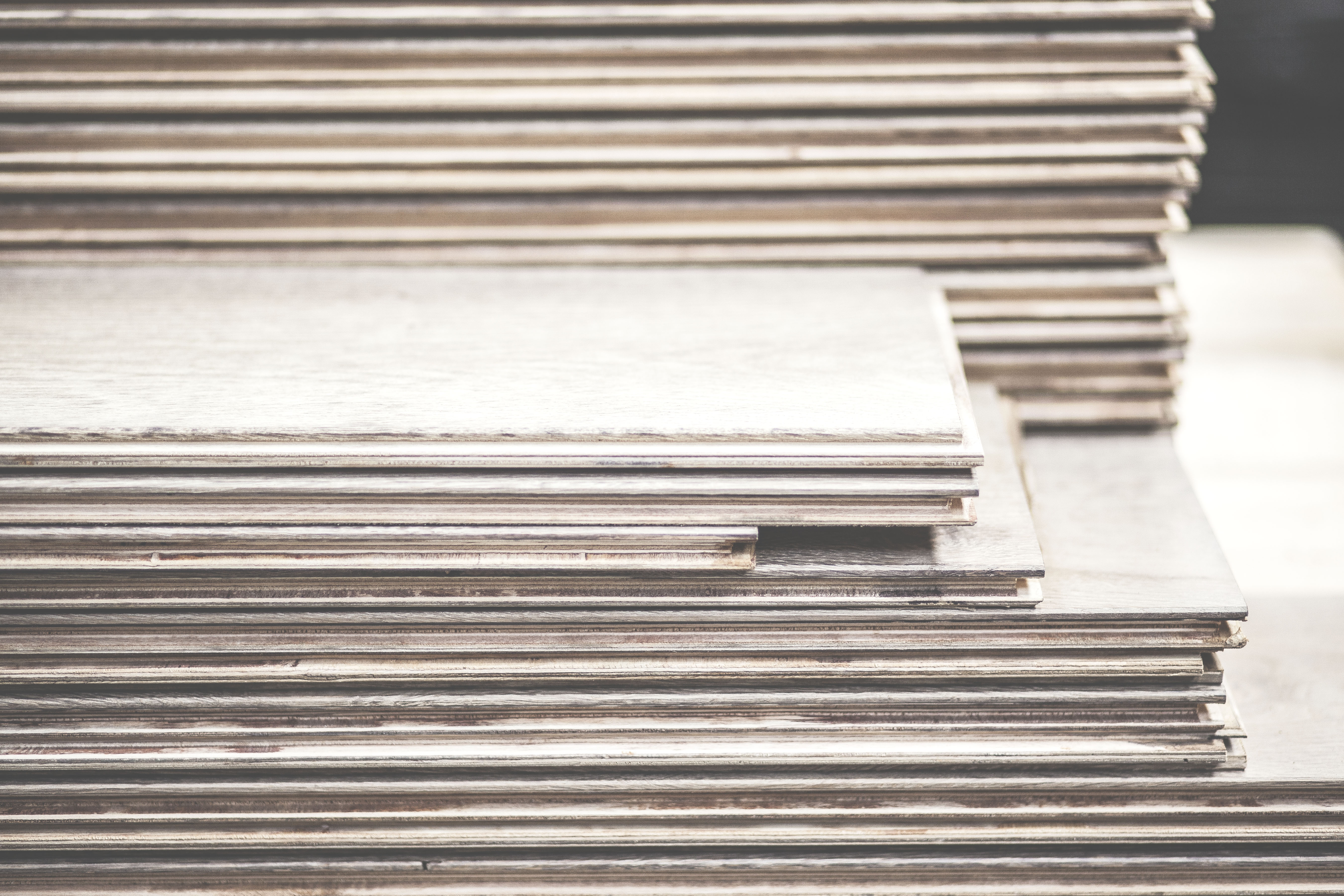 Engineered Top Layer Thickness 
Engineered wood has an average thickness of 3mm to 6mm. A thicker top wear layer allows for more sanding and refinishing.
These thicker wear layer engineered floors are usually more expensive to purchase but can last 40-100 or more years before having to be replaced.
Benefits of Engineered Wood Flooring
Hard wearing, engineered wood flooring provides excellent versatility because it can be installed on any level or room of a home.
It has more resistance to slightly lower and higher moisture levels — allowing you to use it where solid strips often can't go.
This adds to its appeal as humidity does not cause it to shrink, expand, buckle or ripple as much as solid wood planks. Because of this advantage, it works well even in:
Kitchens
Bathrooms
Basements
On radiant heat
On concrete slabs
Engineered Wood Click Lock Systems
The Tongue and Groove system is becoming a more and more relevant trend in the engineered market.
Click locking engineered boards have special tongue and groove systems that make it easy to join each board to the next by simply locking them together, forming a tight seam and a seamlessly smooth appearance.
The click lock system makes installation fast and reliable.