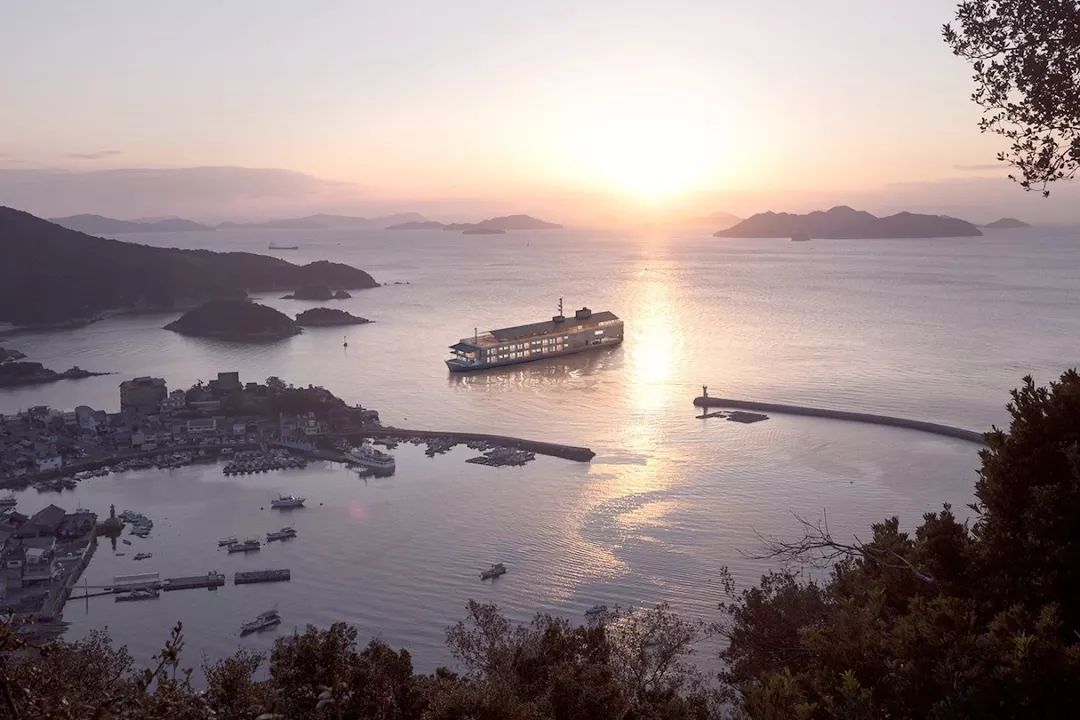 Guntû is a breathtaking luxury ship that takes passengers on a whirlwind tour of Japan's Seto Island Sea.
Conceived as a "floating hotel", the vessel was designed by Japanese architect Yasushi Horibe.
Guntu offers up to 38 guests' inn-style accommodation and includes amenities of a luxury cruise ship while upping the ante with a distinctly Japanese experience.
The ships' name Guntû is also the expression used for a local blue crab, "the ship was so named in the hope that, much like the paddle crab and its depth of flavour, it would also become one of the subtle delights of Setouchi".
A journey which begins at Onomichi, the vessel makes its way across the water, travelling the region's Chugoku and Shikoku coastlines until Naoshima Island.
The guests can explore the many islands with tender boats or relax on board. It is owned by Setouchi Cruise, Inc. and promises that "the experience aboard will include small moments of quiet enjoyment as well as moments of dramatic exhilaration".
The 226-foot-long floating hotel features 19 two-person spacious ocean-view cabins bathed in tranquil ash and alder-wood floors, walls and ceilings.
Wood dominates the interior, with minimal furniture and sleek white bedding.
The floor-to-ceiling windows slide open to reveal each cabin's sea-view private terrace — many of which come complete with deep soaking tubs.
Cabins start at 400,000 yen (approx. €3000) per night for two guests. Available food includes seasonal specialities from the Setouchi area, as well as western cuisine, sushi, and sweets.
The Japanese architect wanted to create "new values, while remaining in keeping with Setouchi in its true colours", where materials, such as wood and glass, enhance the feeling of fullness and tranquility.
On-board facilities include walnut and Japanese cypress decks, a tea room, gym, spa treatment room, communal bath, sauna, cocktail bar, and lounge.
Come dinner time, local cuisine takes centre stage, where master chef Kenzo Sato of Shigeyoshi in Tokyo supervises the seasonal menu
Available off-ship activities include coastal walks, fishing excursions, visits to ancient temple ruins, cycle through the lush forests on the island and moon-gaze aboard a traditional Japanese boat.
The floating hotel offers 2 and 3 night stay available in both eastbound and westbound routes.
Images: Tetsuya Ito, courtesy of Setouchi Cruise