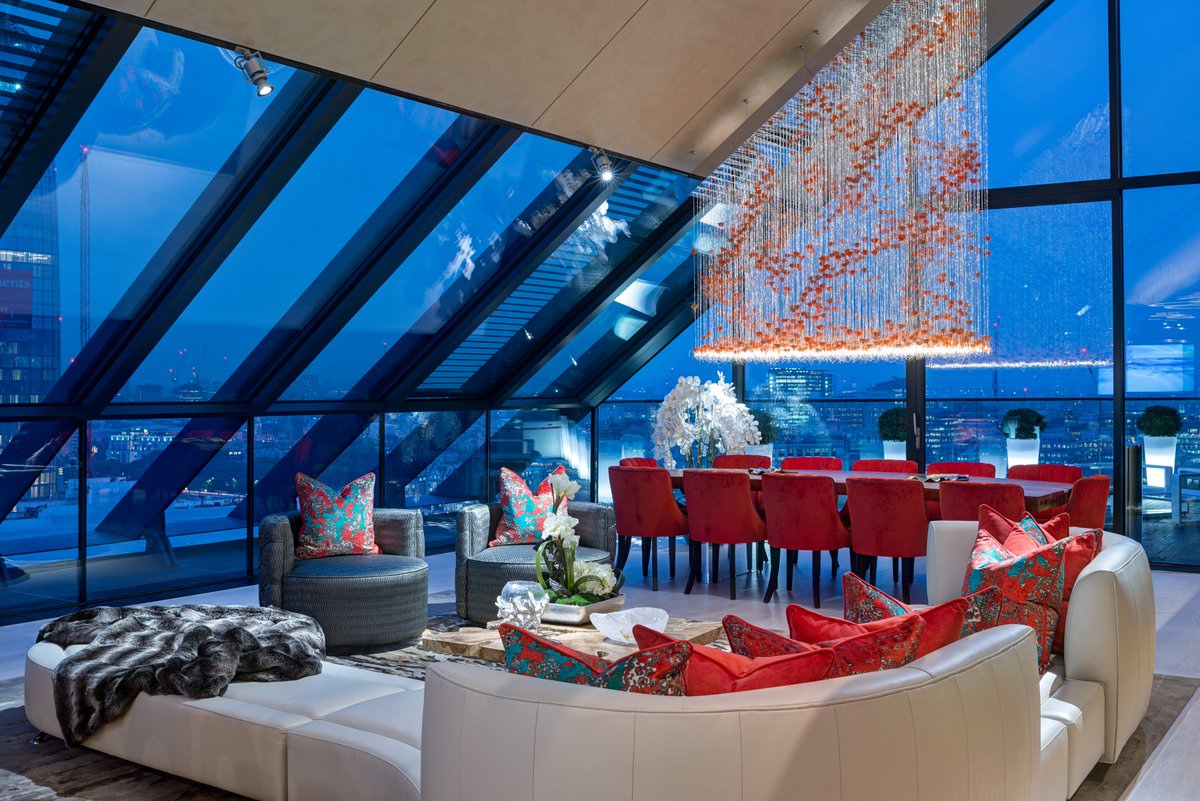 Hill House Interiors is rooted in a simple principle: to create bespoke interiors that are both functional and spectacular. And since its inception, the interior architecture and design firm has managed to build two decades of experience in the forefront of the industry.
From their studio in Weybridge, Surrey, the company provides premium design services for discerning clients worldwide, creating residences from contemporary pieds à terre to classical country estates.
City penthouse apartments, country estates, family homes, show houses, and investment properties are among the studio's completed work in the residential interior portfolio.
Hill House Interiors projects also extend to boutiques, hotels, restaurants, and even yacht design.
They travel extensively—providing clients with a fully coordinated design and building a solution for new-build or refurbishment projects—with a particular focus on Europe and the South-East, but not entirely.
From London to Monaco, Spain to the Bahamas, New York City to Dubai, Hill House Interiors has a global presence.
Directors Helen Bygraves and Jenny Weiss oversee a team of planners, interior designers, architects, and support personnel—all with a wealth of expertise that set their services apart in the world of exquisite, bespoke interiors.
The creation of high-end design reflects Hill House Interiors' hallmark style of "Modern Luxury".
Sourcing the most delectable and rare products and combining this with meticulous attention to detail to produce unforgettable experiences is precisely the service quality that their clients receive and have come to expect.
Combining creative, multi-disciplinary working style, Hill House Interiors take pleasure in their strategy of collaborating closely with their broad client base, with whom they naturally form lasting relationships.
They start on a journey together to realize the client's aspirations, carefully guiding them through the creative process, from the first consultation through concept design to the thorough creation of the layers that make up the language and character of any scheme.
They consider their unrivalled aptitude to understand the client's utmost needs and the expertise to meticulously turn these aspirations into reality to be their greatest asset. Inspired by the individuals they design for, each member of the team has a sincere enthusiasm for design, allowing them to provide expert advice and in-depth knowledge of the greatest and one-of-a-kind aesthetics.
As a consequence, key work stages include concept ideas through mood boards, early glimpses into finished projects through photorealistic CGIs, as well as furniture and lighting layouts that are presented with each new phase of the design process.
Their Weybridge Showroom gives everyone a taste of Hill House Interiors' elegance, and it's a style mecca for individuals seeking interior design and inspiration.
Accessories, beautiful objects, stunning floristry arrangements and artworks are all on offer—suited for small home furnishing as well as finishing touches for larger projects.
Through smart planning, Hill House Interiors craft some of the most luxurious and innovative interior spaces—combined with couture furniture that spotlight perfection, glamour and timeless elegance.
This is evidently seen in one of their projects, Surrey Family Home. Jenny and Helen's combination of nature-inspired hues, textural play, subtle use of pattern and an interesting variation in materiality creates both motion and meaning, resulting in a light and bright home that meets a sophisticated bohemian vibe perfect for entertaining family and friends.
The Llawnroc Hotel in Cornwall overlooking a dramatic coastline was in need of a modern upgrade—the design firm worked to create a boutique hotel that seamlessly marries Cornish landscape with contemporary interiors.
The neutral colour scheme; black, brown, taupe, grey and white, was drawn from the oceanfront setting.
All of the building materials—light wooden flooring, reflective wall glass tiles, and brown wave-patterned walls—seem to mirror the natural setting.
Motivated by the need for light, bright interiors, the upper tier of the Chesterfield Hill home gallery was repelled with a stylish pale grey timber—and the team at Hill House Interiors also introduced high gloss finishes, mirrored surfaces and a polished plaster accent wall to create effective light-reflecting surfaces.
To create a unique experience, the split-level living, dining, and kitchen space is connected by a glass railing, burnt orange accents, and an impressive suspended chandelier—all lending a lavish and alluring character to the space.
Conclusion
Committed to delivering spectacular projects with the highest levels of design, Hill House Interiors has changed the face of the ever-evolving interior and architectural industry with their Luxury Modern style.
With a portfolio boasting a diverse selection of projects, Hellen and Jenny together with their talented team create multi-faceted couture interiors—and continue to put a stamp on the homes, hotels, restaurants and yachts of private clients across Europe and the rest of the world.