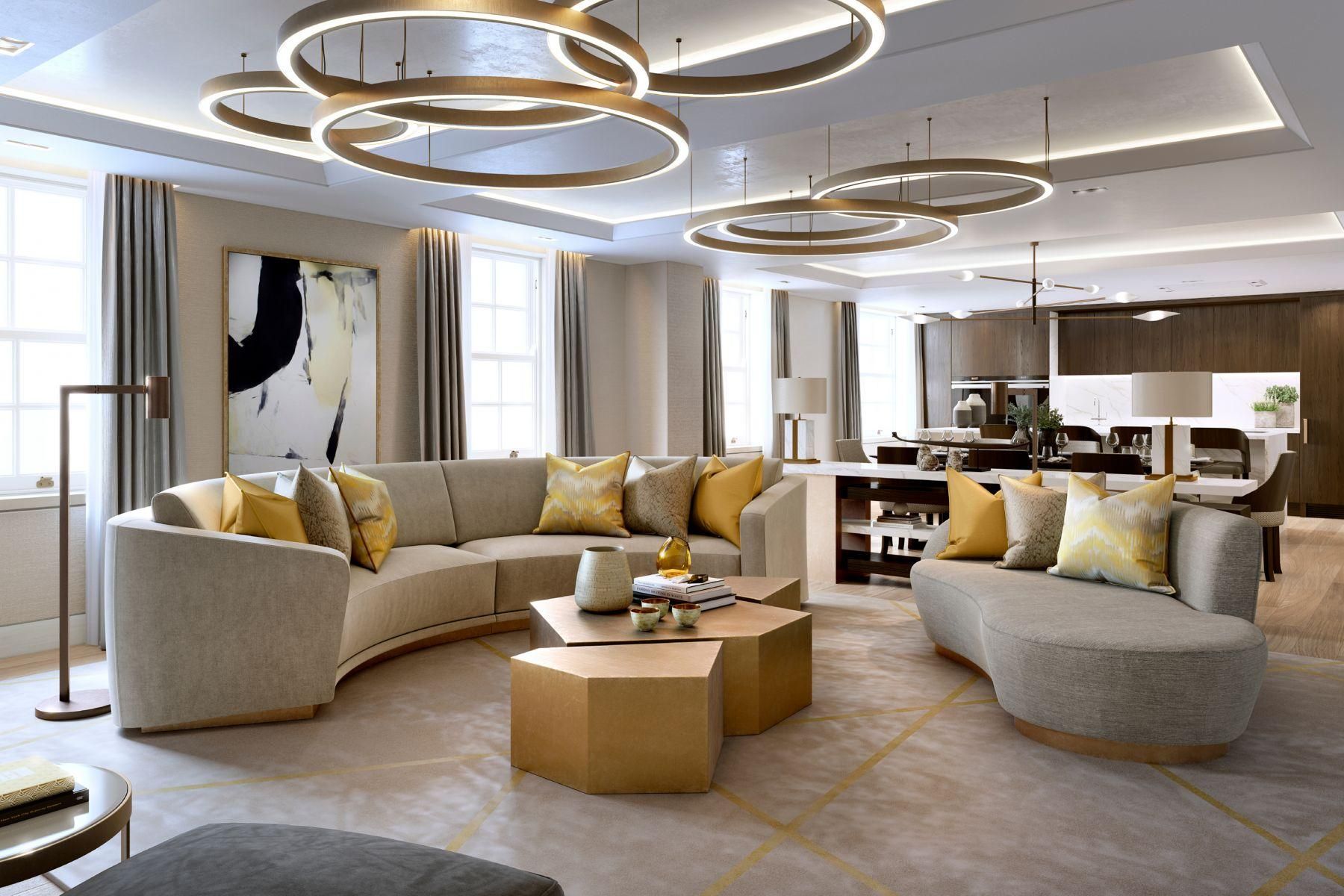 Laura Hammett is a reputed London-based interior design and architecture practice specialising in detail driven, luxury residential projects since its conception in 2008.
The eponymous firm ran by designer extraordinaire and expert Laura Hammett alongside husband Aaron, has quickly become an industry highlight offering highly personalised bespoke design services for private clients and property developers throughout the UK and abroad.
A trained interior architect, Laura Hammett's trajectory to success has all the hallmarks of hard work and innate passion.
On completing her degree, she was immediately snapped up by a high-end interior design agency, Godrich, and was involved in luxury design which gave her a real insight into the industry. She had amazing exposure to residential projects from the start and always had an eye for soft elegant colour schemes and subtle jewel-hued accents.
Boasting an impressive portfolio with many of her studio's luxury projects across Hong Kong, China, London, New York, Miami, Paris, India and the Middle East, Laura Hammett's wealth of experience which shines through in her signature classic contemporary aesthetic has propelled them to the forefront of the industry and won them international acclaim.
With a strong focus on high-end homes with beautiful bespoke finishes, each project combines a unique and timeless approach to meet the individual needs of each client where Laura believes "that quality of life can be enhanced through exceptional design, with every detail, material, and element of space creating a luxurious whole, enhancing a property's value while still retaining a truly personal touch."
With a thorough understanding of the dynamics and requirements of contemporary living, the design firm makes certain that every facet of a project is custom-made to exacting specifications, ensuring that the clients' needs are realised with unwavering creative expression very finest quality assured.
Walking into a space designed by Laura Hammett you will find exquisite furnishings and sculptural furniture that are assiduously dispersed throughout, showcasing a harmonious feeling of balance, timeless proportion, and detailed beauty. Using imagination and ingenuity, each property is individual to the resident — influenced by its surrounding landscape and architecture.
For example, coastal home is underpinned by a subtly coordinated fusion of elements of the sea, clean lines and neutral tones, blended with charming warmth and a relaxed compilation of organic textures and hints of the surrounding landscape. A townhome will balance elegance with comfort and practicality while emphasising a sumptuous opulent atmosphere that's perfect for entertaining and gathering with friends.
Designing multiple properties for the same client means all homes will differ based on surroundings and usage, but the personal elements of each residence follow the same design thread. These unique yet familiar details are what has secured the trust of her longstanding repeat private clients.
"Design is not just an indulgence, it is a way to enhance and beautify everyday life. The inspiration that you feel whilst living in a well-designed home will translate positively into other areas of life and work," she tells Metropolitan Design Magazine. With an astute appreciation of today's private wealth market, Laura Hammett interiors are beautifully done and are an inspiration just as her business has been built from vision to reality.
Nestled in a large estate in the Surrey Hills, this Georgian detached family home incorporates a combination of luxury and sophisticated flair that's instantly presented from the moment you step into the entrance hall.
The interior space comes to life through a layering of tones and sumptuous textures, and acute attention to details from the lighting through to the furniture and styling. The wooden floors offer timeless warmth and enable a comfy look that teams effortlessly with the rest of the furniture.
In a Kingston family home, the interior design firm decided to provide a more daring and striking look. Once again, the designer joined hues such as warm brown, charcoal grey and black to create an elegant feel.
The use of different textures is beyond incredible — the rich wooden floors get enhanced by the deep warm palette, creating an ambience that's cosy and inviting.
Conclusion
Unique figures of the interior design world, Laura Hammett together with her husband Aaron have become industry legends. The London based firm is valued for its meticulous understanding of luxurious and classic contemporary interiors, fused with diligent attention to detail.
While every project is unique and tailored to the site, its locality, and the client, there is a clear style thread that is evident throughout all Laura Hammett projects, which is elegant designing that honours the beauty of the surrounding landscape refreshed point of view.