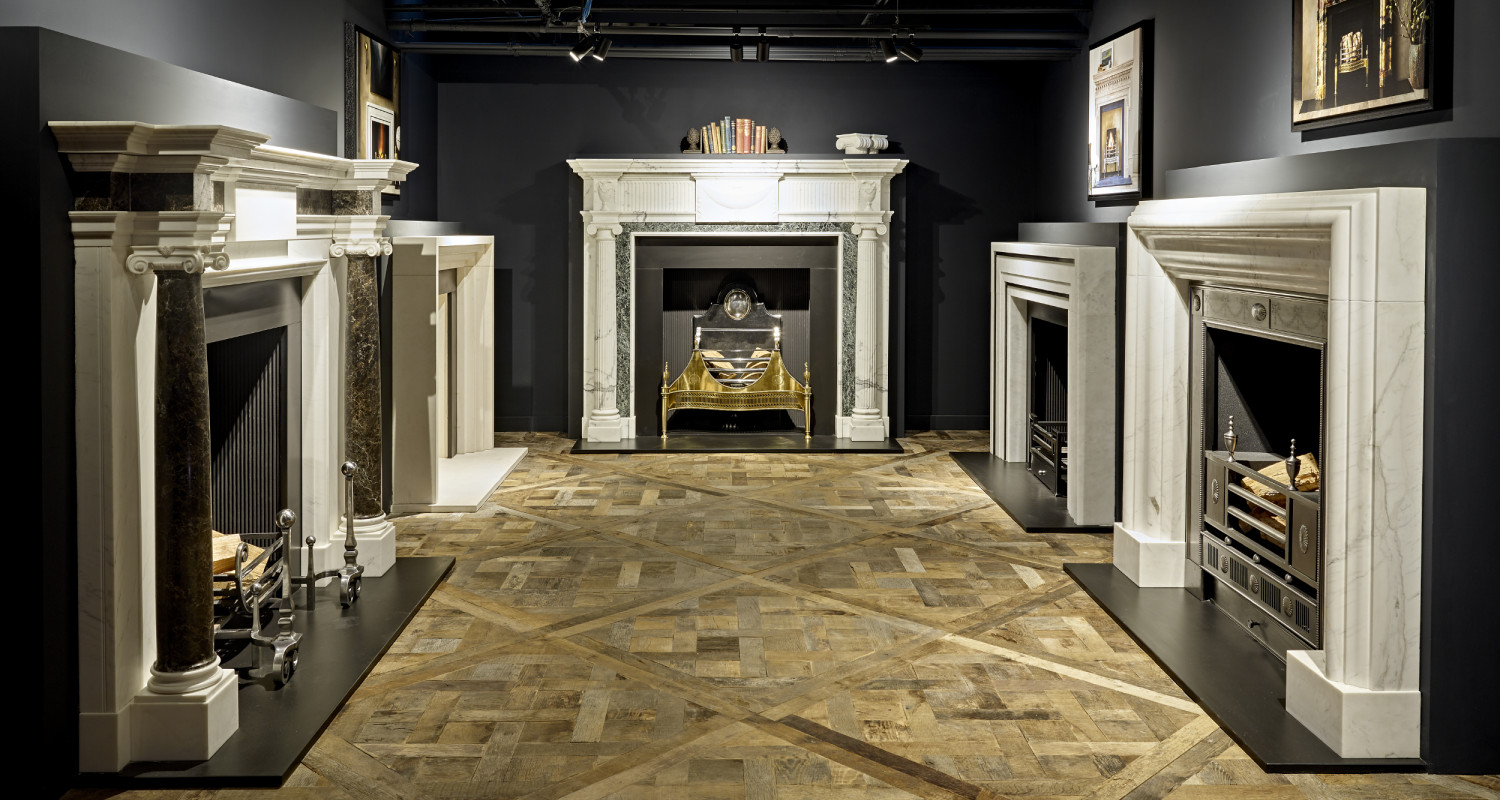 About this project
When it comes to style and the creation of beautiful interiors we believe RFC and Chesneys, the luxury fireplace, stove and fire appliance supplier, go hand in hand. We were honoured to supply and fit wooden flooring for Chesneys in their new showroom in northwest London.
The flagship showroom displays the prestigious Chesneys range of fire products over two floors, both of which are laid with RFC wooden flooring. Chesneys selected a variety of flooring styles in durable finishes which will last for years and work well both for commercial and residential properties.
The main ground floor features our Driftwood Oak range, which, with its deep and natural warm finish, enhances the mood and feel of the room sets. The neutral colours of this European Mountain Oak wooden flooring blend seamlessly with the subtle tones of the fire surrounds.
For the wooden flooring in the basement Chesneys chose our Resawn Reclaimed Handmade Versailles Panels and Saxon collections. Versailles' parquet design makes a strong statement with its clean lines and traditional panel patterns. The oak panels for this project were resawn and honed to reflect the tone and mood of the showroom.
The product
To complement the other area of the basement Industrial Chic: Saxon dark solid oak flooring was used. Its industrial/antique floorboard style is perfect for the creation of spacious and inspiring room sets which reflect the quality ambiance of the Chesneys range.
We're proud of this project as it gave us the opportunity to showcase how using different wooden flooring can work to provide a source of aspiration both in business premises and at home.