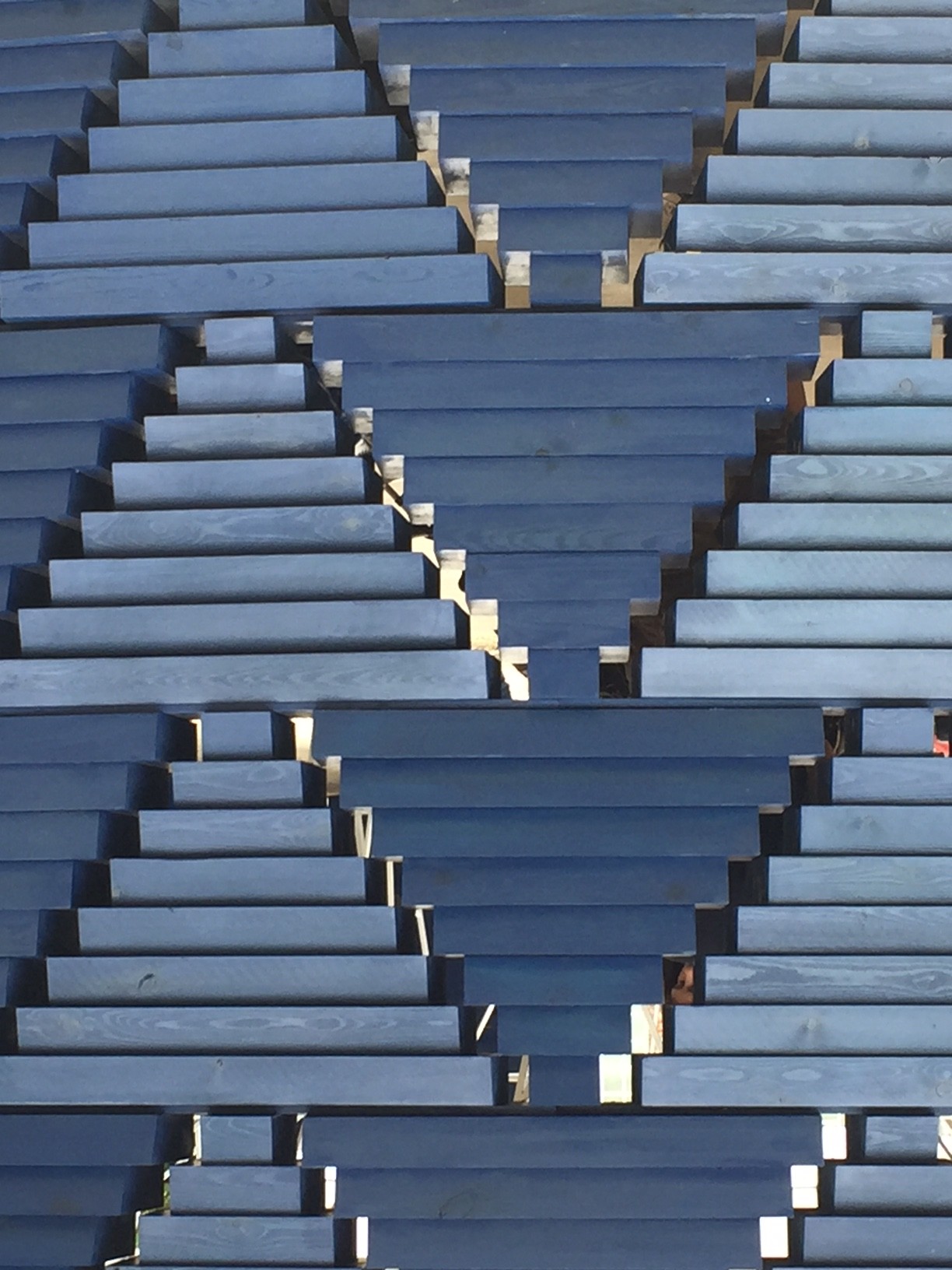 Diébédo Francis Kéré is the 17th architect to take on the annual commission for the pavilion, which is erected each summer outside the Serpentine Gallery in London's Kensington Gardens.
The Serpentine Pavilion is structured by curving sections of an indigo coloured wall and a tilted ring-shaped canopy that will be transformed into a waterfall when it rains. The blue colour is a significant part of Kere as he explained that in his culture blue is an important colour.
"And in past times there was only one piece of blue boubou – the traditional clothes that people wear….
You dress blue, and you're shining as you approach the house of your dream. And everyone knows, with this guy, I cannot compete, I'm done, because this guy is so shining," Said Kere.
The marvellous indigo coloured walls are made of triangular sections of wood which form a V-shaped series of holes in the structured piece. The slatted-timber roof has the same triangular motif with some of the panels channelling upwards to allow light into the pavilion.
The pavilion also features an oval well at the centre of the roof which is supported by a steel framework and surrounded by polycarbonate sheeting.
This is designed to funnel rainwater down into a waterfall that will replace a gravelled courtyard in unfavourable weather. The 9,000 litres of water collected will be used to water the park.
The pavilion is designed in such a way that it changes as there are openings at every turn.
Kere explains that this design was so as to have people connected to nature.
As an individual enters the pavilion they see the trees and as one walks inside the void, they will have the connection to the sky.
Even on rainy days, one will feel safe and protected by the structure.
One will see the effect of a waterfall in the middle of the pavilion.
Images: http://www.archdaily.com