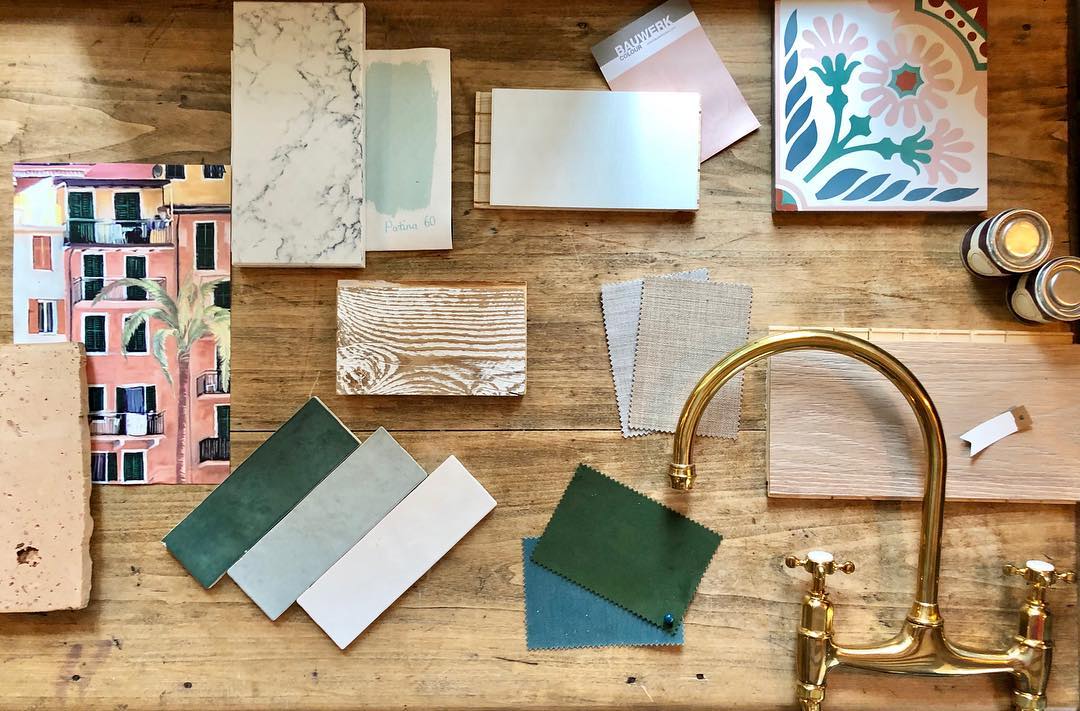 Have you been thinking about a new project, but don't know where to start?
If so, creating a moodboard could be just the foundation you need.
If you've ever worked with moodboards, you may be aware that they often help bring ideas to life, and determine the language of the project by finding out what works (and more importantly, what doesn't).
Since designers usually have large sample libraries at their disposals, their mood boards often include tactile elements like wood samples and fabric memos.
But don't worry; you can still create a mood board and gather inspiration in the early stages of planning an interior scheme without even leaving your home.
Our Moodboard:
Our online mood board tool functions as a personal creative aid, a source of inspiration or a direction for tackling an interior design brief.
Combine images that represent your desired colours and textures to have a clearer understanding of the style and intentions for the project.
It helps you edit, enhance, and make decisions about the elements you wish to incorporate into a space.
Easy To Use:
To put together your own, simply click on the mood board tool which is present on every wood product, and add the image to one of the grid selections.
The moodboard tool allows you to pick and put together ten images and these can be selected each at a time or added randomly.
Once your moodboard is ready, you can download it or share it via email to a friend, colleague or a client.
Mind the bigger picture:
When selecting floor images to include on your moodboard; keep in mind the overall elements that will eventually make up the interior of the room.
Try picking wood floors that will complement the broader style and feel you desire.
For instance, if you have some design furniture that you wish to emphasis, natural colours will create a neutral canvas and allow your furniture to take centre stage.
Choose a colour palette:
Wood flooring comes in a diverse range of colours.
When choosing your floors, most designers recommend consistency with your room's colour scheme.
This should be the first source of inspiration when creating a moodboard; plus it will help narrow down your choices down the line.
Lighting is everything:
The impact of light has a significant role in the choice of your wood floors.
Throughout the day, the room lighting changes gradually.
When creating an inspiration board, take a second to think about the space the boards will be installed, and the lighting in that room at different times of the day: a living room that the family spends more time in, the kitchen you walk in and out all day long or an art room that you only use in the afternoon… every space has its own unique lighting.