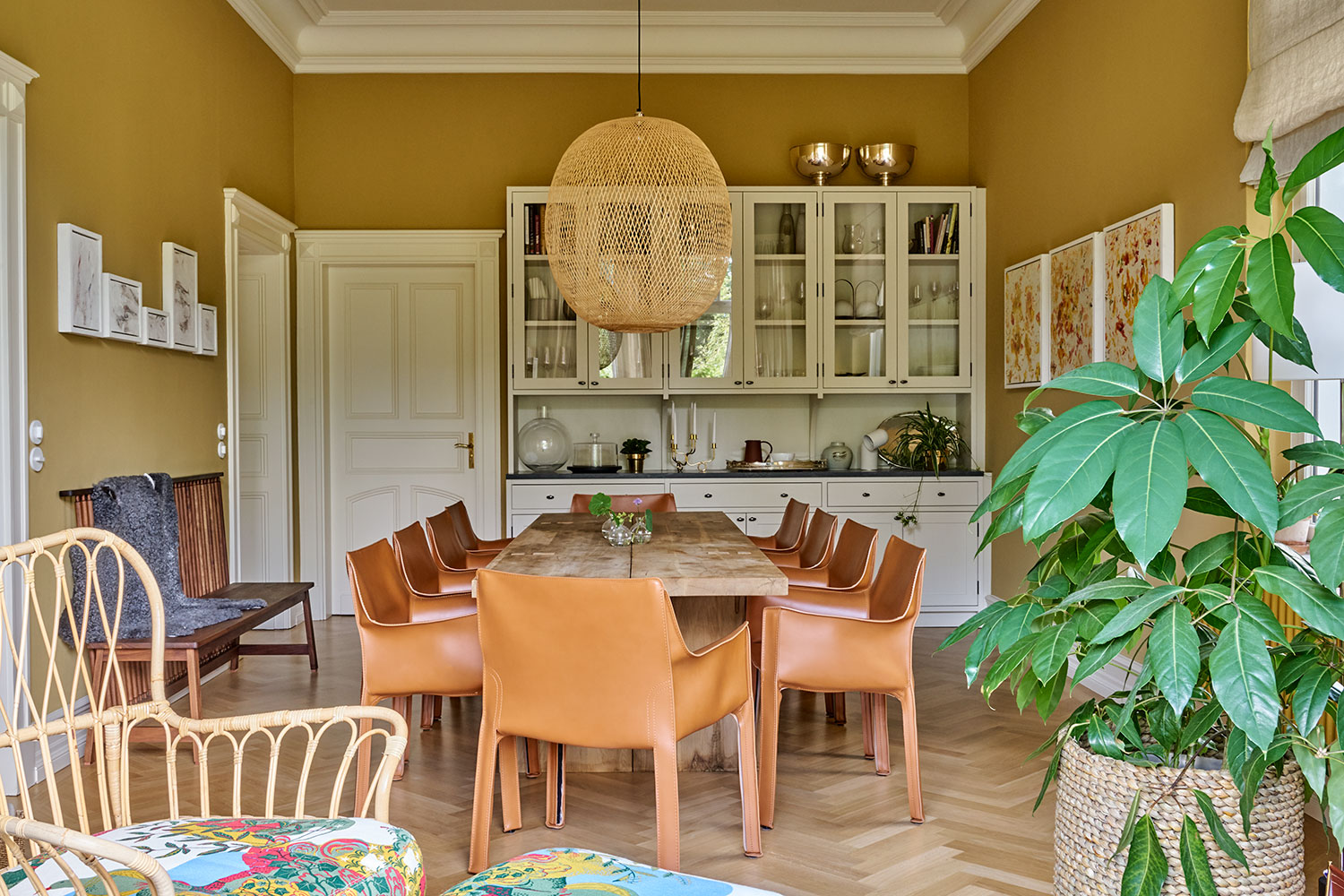 Ilse Crawford is a human centric designer and is the founder of London Based Studioilse which she started in 2003.
Studioilse is based in Neckinger Mills Studio, a former tannery in Bermondsey, South East London.
Crawford's work and that of her studio can be found everywhere from Soho House to Ikea.
Studioilse and Ilise Crawford herself focus on functional and characterful design.
Everything in their spaces has a purpose and their designs are focussed on meeting needs.
She never sacrifices functionality for aesthetics.
Ilse is a hugely influential designer who is interested in bridging the gap between aesthetics and real day-to -day functions of a space.
She looks closely at how each of her clients uses the space they live in and designs their projects around this.
She believes that homes need ample storage, that spare rooms are a waste of space and that everybody, no matter their background deserves the same quality of space.
Background
Elise Crawford's design career began when she became copy editor at The Architects' Journal. She went on to briefly fill the role of sub-editor at The World of Interiors, before quickly being promoted to deputy editor.
At 27, she was the founding editor of Elle Decoration which, at the time, was a free supplement with Elle Magazine.
Elise Crawford published her first book, Sensual Home, in 1997.
Crawford then moved to New York and took up a post as head of Donna Karan's new home division.
In New York, Crawford's work caught the eye of the Design Academy Eindhoven's chairwoman Li Edelkoort. Edelkoort invited Crawford to set up and run the design academy's Man and Well-Being course.
Eight years ago, with her company Studioilse, she launched a sustainable range for Ikea, including her (now world famous) birdcage-like bamboo lamp.
In 2016, Crawford redesigned Cathay Pacific's network of first- and business-class lounges. The airline had been keen to eliminate areas where guests would nap but Crawford's human centric focus saw the inclusion of designated nap rooms with low lighting and partitioned daybeds.
Recently, Netflix design documentary Abstract featured an episode following the Studioilse team setting about a redesign of the Ikea cafe, balancing beauty with functionality.
Ilse Crawford and Studioilse continue their work on private residences and business premises as well as offering consultancy services.
StudioIlse
Established by Ilse Crawford in 2003, design studio Studioilse employs around 15 people including journalists, strategists, interior designers, architects and product designers who work together on projects all over the world.
They design furniture and take on residential commissions across Europe and even farther afield.
Humanistic Design
Ilse is a pioneer of humanistic design.
She is interested in meeting the real needs of people through her designs with need rather than appearance at the centre of all she does.
Crawford's designs are always designed for positive mental and environmental impact by thinking about cause and effect.
She audits her clients' use of space before even beginning to consider the finished look which makes sure the spaces are perfect for the lifestyles of those lucky enough to inhabit them.
Crawford is a champion of well made furniture which works and lasts.
In her own words, her spaces are filled with "things made from better materials that have real character."
Philosophy
Ilse Crawford encourages us all to audit our spaces before embarking on a design project and says we should, "give most space and the most money to the things you do most."
She goes on to add that, "if that happens to be bed, fine."
When designing any space, Crawford is focused on the well-being of the people who will use it.
The focus of her work is to make people "feel comfortable, confident and at ease" in the spaces she designs for them.
Crawford's obsession with well-being and wellness is evident in her choices of materials.
Her spaces use natural wood, stone and undyed linens but, perhaps more unusually, are packed with storage.
Crawford believes that at least 15% of a home should be dedicated to storage space in order for it to be functional.
This functionality is key in allowing a space to evoke wellness in its users – things need to work properly in order for people to relax into them.
Projects
Since Nick Jones, the owner of Soho House, became Ilse Crawford's first client when he asked her to do the interiors for Babington House, in Frome, Somerset, Crawford's reputation has soared.
Ilse has continued to work with Jones on projects such as Cecconi's restaurant in Mayfair, the Electric Cinema in Notting Hill and Soho House New York.
More recently, Crawford's public spaces have included the Anna Freud Centre, a child mental health organisation in London.
Studioilse set about "deinstitutionalising" the spaces in favour of fostering feelings of warmth, calm and safety which are so important to the space's users.
This is where Crawford's philosophy that "We're all human, and the space that brings people together should be dignified and human," seems so important.
This same philosophy is evident in her work at St Cuthbert's drop-in centre in Earl's Court, London.
Here, she created a 'dignified dining space' for a community kitchen that provides healthy meals for those in need again emphasising her belief that everybody deserves the same quality of space.
As for private spaces, the international homes Studioilse designs are exquisitely cosy with maximalist elements but with a notable absence of functionless objects.
Real life is on display and is centralised by their functional and characterful design, rather than being tucked away behind seamless cabinetry.