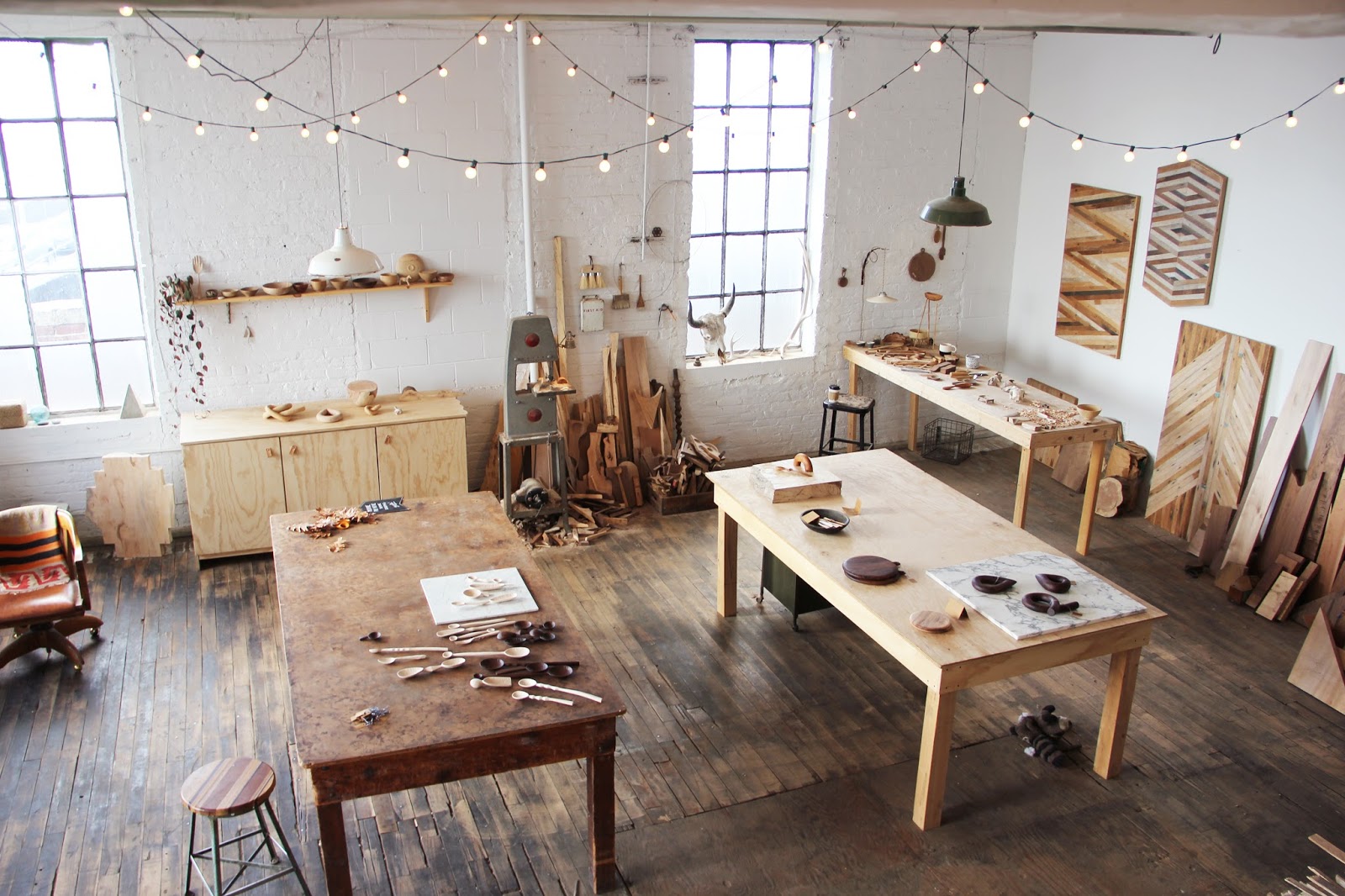 Making furniture and sculpting household functional objects such as coffee tables and headboards from reclaimed wood has kept sculptor Ariele Alasko incredibly busy for the past few years – to the extent it takes her around three weeks just to reply to an email.
Understandably, her love of sculpting from wood and selling the results from her Brooklyn Studio means her working hours are already crammed full. Then again, she also has to go and source the wood in the first place.
[plugmatter_promo box = '1']
Dumpsters, second-hand shops, throw-aways from friends – if there's wood there it doesn't go unused. Instead, it's magically transformed into stunning items such as this beautiful chevron headboard with its eye-catching mix of stains and a rainbow of browns:
After she's gathered her wood she cleans it and simply relies on the wood's natural colour and patina to create the intricate patterns in her work. Every strip of wood is individually cut to ensure a perfect fit – that the end result is level with no gaps. As a result it can take her days to complete the one piece, or even weeks if it's a large item she's working on.
Originally from California, Alasko grew up with reclaimed wood – her father built her a gorgeous tree house bedroom in their home and which was surrounded by oak trees.
[plugmatter_promo box = '9']
After leaving college, having gained a Bachelor of Fine Arts in Sculpture from the Pratt Institute in Brooklyn, she worked for other designers, having no idea what she herself wanted to do. It was only when she had her own apartment and needed furniture that she started sourcing dumpsters and began to build it from piece of reclaimed wood. Seeing her first hand-crafted living room unit storing her possessions was her 'light bulb' moment. It gave her the idea to sculpt 'functional furniture' and she hasn't looked back.
Her creations include cheeseboards, spoons, tables, lamps (vintage moulds make excellent shades) and wall art. Right now though her favourite thing work-wise to do, she says, is carve functional but artistic spoons from the likes of reclaimed walnut, sycamore, cherry and maple wood.
Her first major project involved outfitting the entire interior of her father's new Italian restaurant back in California. She picked up materials in the form of reclaimed wood and discarded bits of scrap en-route from Brooklyn to her West Coast Pacific Grove destination. By the time she arrived she had a truck full.
It was in the restaurant that she learned her trade in handcrafting frames, tables, boards and bars and, at the same time, developed that exquisite eye for detail she undoubtedly has.
Alasko has been featured in interior design bibles such as Elle Décor in the UK and America's Design Sponge. It's her love of 'chaotic geometry' and her ability to put together textures and patterns in clever ways that has brought her to the attention of the design community both in her native America and across the pond here in the UK.  And you can see why from the following images.
This wall, in the restaurant, for instance is a wonderful mix of colours and textures and comprising planks for old barns. You have to agree it blends in beautifully with the lampshades, tables and the reclaimed chairs:
The beautiful honey-coloured reclaimed flooring in this next image co-ordinates beautifully with the earthy tones of the paper chandelier, wall sconce and wooden partition on the back wall. The while painted walls are the perfect backdrop:
The following lamp was produced from reclaimed timber, an old mould, industrial whisk and pipe fittings. The result is not only an incredibly innovative wall light, but one that's also pretty stunning. And it all came from either dumpsters or demolished buildings:
This quirky lath-style wooden table top is totally constructed from reclaimed wood. We love the varying textures and shades of brown – as well as those cute little green/blue pieces to add even more interest:
The following incredible 20-feet long window was built using reclaimed wood from abandoned homes in the Mid West and gives a lovely vintage feel to the restaurant: