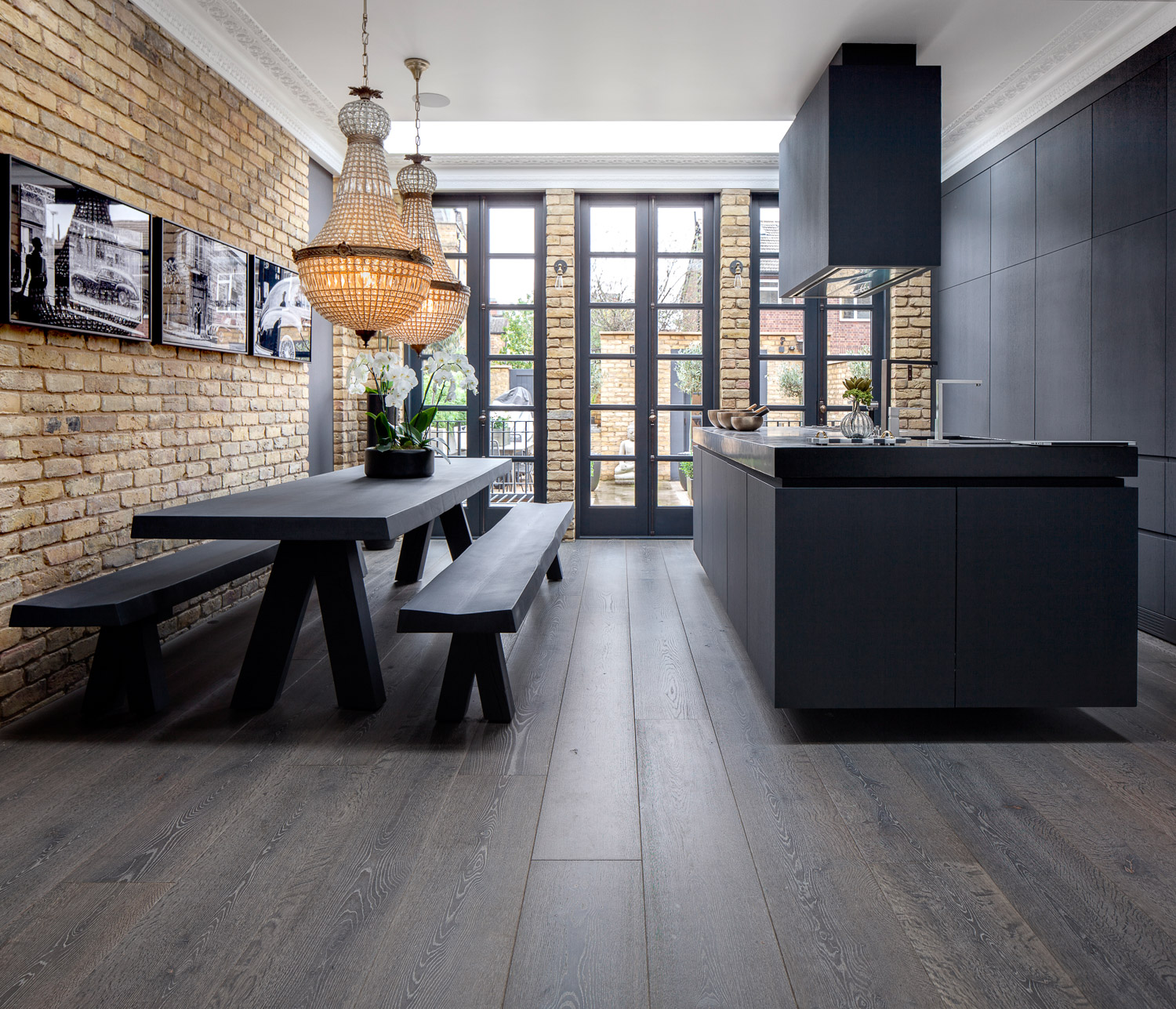 Colour is a huge defining factor when selecting wood flooring material for your interior space.  One colour that is both timeless and an ongoing trend is Grey.
Grey hardwood floors have completely shifted the décor world in a new direction and have become a cleaner tone to living spaces.
Grey hardwood floors are versatile and can complement nearly any colour harmoniously while presenting an elegant and understated look.
The floors work equally well with dark and light walls, furniture and décor accents.
Incorporating Grey Floors in Your Home
Hardwood flooring has always been an excellent choice for home interior; it adds warmth and texture with its inherent natural beauty and it's easy to care for after installation.
Many people are drawn to grey wood floors which can either be distressed, beachy, sometimes old-world-french looking combination.
If you have your heart on grey wood floors, incorporating them into your home design scheme shouldn't be a daunting task.
1- Grey hardwood floors vary in many different ways depending on the species of wood, the intensity of the stain, and the variation of the colouring.
2 – Grey hardwood floors emulate a sleek look and this works really well with walls in lighter paint tones such as ivory and minimal furniture pieces in subtle colours. This creates a balanced appearance and can give an illusion of a spacious room.
3 – Accents in glass, silver metal finishes and neutral soft furnishes go a long way in helping to create a modern aesthetic.