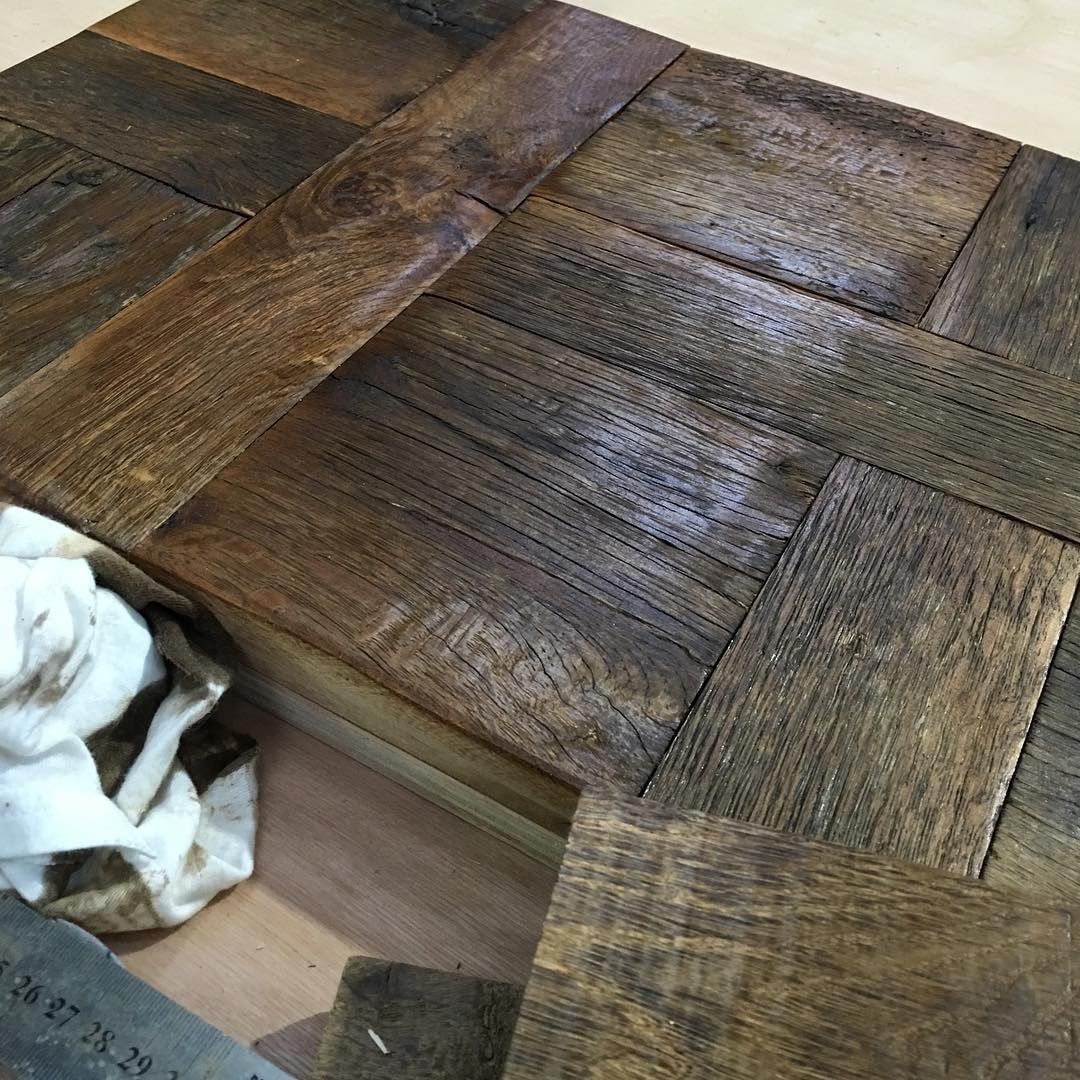 There is no denying the warmth and sophistication parquet offers to both residential and commercial spaces.
Whether laid in a simple or intricate design, this wood flooring style brings life to any room.
As great as parquet flooring may look, it does, however, require regular care for it to maintain its beauty and glow.
Gorgeous and clean floors aren't hard to obtain.
Using appropriate products, cleaning the right way and taking a few protective precautions will leave your parquet with a spot and streak-free finish that allows the natural beauty of wood to shine through.
First clean after installation
After your beautiful parquet floor has been installed, it needs a thorough cleaning before it is used for the first time. Because this flooring style comes in small pieces, it is extremely delicate and requires proper attention to avoid any scratches.
The first thing to do is invest in special parquet floor products or use a cleaner recommended by the manufacturer. Depending on the wood type, some products will clean, polish and place an extra sealant that will keep your fabulous floors looking newer, longer. Non-toxic cleaning products that won't leave behind damaging or dulling residue are your best bet.
If you have a different type of flooring that isn't wood in other areas of your house, it's important to note that simply using the same cleaning solution won't work as well with your parquet floor.
Directions:
Clear debris. Prep your floors by clearing debris, dirt or whatever other particles were brought into your property using a soft bristle broom, microfiber dust mop or a vacuum cleaner. Pay close attention to the type of vacuum you choose to use as some models have a beater bar attachment that can easily scratch the wood floor's finish.
Use a slightly wet Lightly wet your mop with a cleaning solution. A damp mop is especially advisable for a sealed parquet wood floor. It's best to avoid a completely drenched mop as it can dull the finish and cause damage to your floor.
Clean up in Working your floor in small sections at a time allows the wood to dry while you clean another area.
Air Make sure to wipe up any standing water immediately. Leave the floor to completely dry before allowing foot traffic again to prevent spotting.
Regular cleaning
Depending on traffic and the number of kids or pets you have, you can simply establish a cleaning schedule that makes the most sense to your lifestyle. Microfiber cleaning pads or a dust mop can be used daily to get rid of dust, loose dirt and pet hair. A vacuum with a soft floor attachment can be used weekly to deal with dirt that could potentially scratch your floor.
Parquet wood flooring can be prone to dirt and grime that build up over time. In this case, a deep clean that requires a soft bristle broom or vacuum, a mop and liquid solution (ideally with a pH level of about 7) is necessary to restore their natural shine — say every one to two months (this too depends on foot traffic).
Ways to avoid damaged parquet wood floors
Clean wet or sticky spills. Spills are inevitable, and it's best to wipe them off the floor immediately with a damp clean cloth.
Avoid using the wrong cleaning equipment. This includes anything from a broom meant for the outdoor pavement to a vacuum with a beater bar attachment. The wrong cleaning equipment can easily damage the wood finish.
Avoid using the wrong cleaning products. Certain soap or wax-based cleaners that promise to make your floors glow can actually leave residue, especially on polyurethane. Vinegar or baking soda solutions can dull or degrade the finish of your parquet floor. Using a rough sponge or a steam cleaner can leave behind irreversible wear and tear.
Avoid standing water when cleaning. Overly wet mops can cause even sealed parquet floors to buckle. Water is wood's worst enemy, and over time, moisture can cause warping which eventually damages the wood.
Avoid sliding furniture across the floor. It's best to pick up any heavy décor items, furniture and appliances completely off the ground to avoid scratching or denting your floor. 
Shield wood from pets. For your pets to enjoy parquet wood floor as much as you do, ensure that their feet do as little damage as possible. Make a point of trimming your dog's nails or your cat's claws.
Conclusion
Like any other flooring option, parquet wood floors are sceptical to dirt and damage caused by day to day activities. Dust and dirt marks are particularly frequent in high traffic areas such as the living room and kitchen.
A certain amount of care is needed to keep your flooring in good condition. With proper regular cleaning, using the right tools and products and taking a few protective precautions, your floor will retain its beauty for years to come.