Calculate your floor
Enter the maximum width and length of the room. You can then add features to accurately represent the space.
For every 10m2 you buy, we will plant 1 tree
Your total is
25
m
2
plus % wastage
What is this?
Room features are areas of your room that bisect the regular shape, anything from a fireplace to an alcove. Take a look at the graphic below to get an idea of how it works.
About: Unfinished Oak Block Layout Parquet – 15mm
The most common style of parquet flooring is herringbone, and this product comes unfinished, ready for you to create something amazing in your home, office, or retail premises. The Unfinished Oak Block Layout Parquet is the perfect solution if you wish to bring a room to life with the beauty of a wooden floor.
The herringbone oak style has a clean modern, feel and the sleek lines give the floor a sense of simplicity. Smooth, elegant, and sophisticated is how we describe this parquet flooring, which is crafted from the highest quality European Oak (quercus robur). This oak flooring is particularly suitable for making a small area look larger, due to its light colour, but also works well in a large room.
This new wood solid flooring is Mountain European Oak, and comes from managed forests to ensure sustainability. The oak trees are located in mountainous areas, which contain less water than lower ground. This ensures the oak is slow-growing and produces a tighter grain which results in a more stable wood structure. Quite simply, this means we only offer you quality oak wooden flooring that will last for decades and maintain its appearance.
This product can be laid in a block layout or a stretcher bond (brickwork) pattern, depending on your preference.
Note:  In the photo, we have used a natural matte water based sealant

Sizes & Finishes
Technical Specification
Species
European Oak (Quercus Robur)
Application
Commercial and Domestic
Installation Technique
Glue
Submit an Enquiry
Have a project in mind?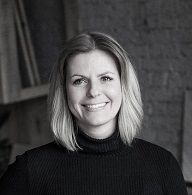 Let's Talk

*Our Minimum Order Quantity is 25m2
Order a sample
Checkout