Calculate your floor
Enter the maximum width and length of the room. You can then add features to accurately represent the space.
For every 10m2 you buy, we will plant 1 tree
Your total is
25
m
2
plus % wastage
What is this?
Room features are areas of your room that bisect the regular shape, anything from a fireplace to an alcove. Take a look at the graphic below to get an idea of how it works.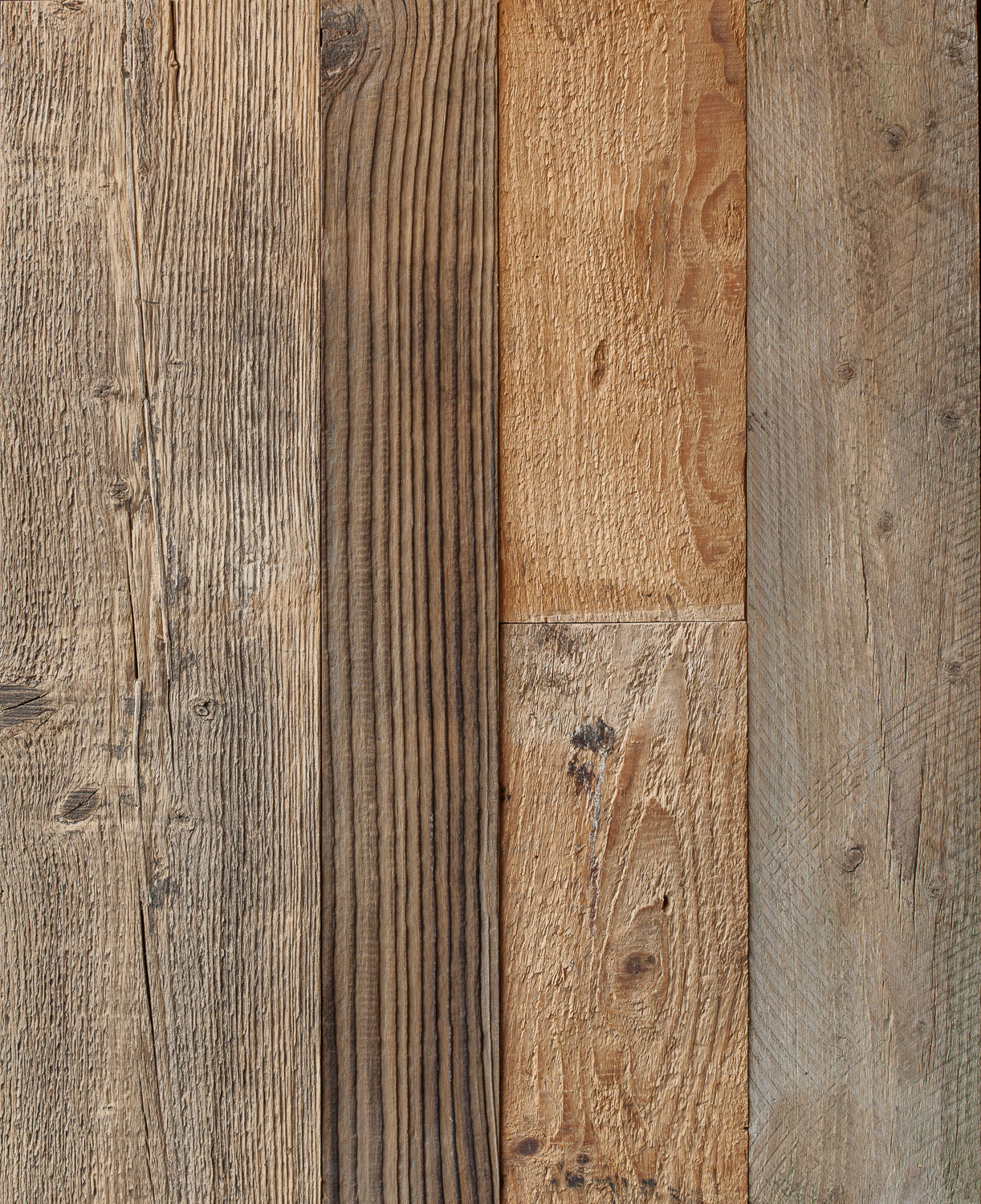 About: Reclaimed Pine Wall Cladding – Brown 15mm
Our aim is to be at the forefront of innovations in the reclaimed flooring field, which is why we are constantly experimenting with new ideas to make your wooden flooring unique in character. Inspired by nature's slow weathering process, we bring you the Reclaimed Pine Brown Wall Cladding, one of the latest additions to our Reclaimed range.
This design is characterised by its style, warmth, and durability, and combines a subtle mix of natural browns and greys with a beautiful patina that creates a luxurious finish. The solid boards are versatile and suitable for both indoor and outdoor use.
The Reclaimed Pine Brown Wall Cladding is a new design for us that we are especially proud of. We wanted to present something a little bit different that makes a statement whilst blending into its surroundings. We feel we've achieved this and hope you get many years of enjoyment from your reclaimed brown pine floor, whether you select it for a dining room, kitchen, outdoor living space, office or shop.
***Not suitable for Flooring
Do you have a Minimum Order Quantity?
30m2 for all our collections/products
Lead time for Orders
It depends on the product and stock. Please get in touch with us for specific lead times.
Lead time for Samples
Our Samples have a lead time of 5-10 working days for UK destinations. Please get in touch with us for International lead times
Do you export internationally?
We are an international company, we have sales representatives in the USA, UK and Scandinavia. For all other global markets, we are able to provide quotes F.O.B.
Should I be concerned about the colour variation within a product?
If you are concerned about colour variation you can order a sample panel for a refundable deposit. Please remember that we are not creating exact copies of floor panels or hand samples, we are creating individual floors with their own unique personality and charm.
Sizes & Finishes
Surface Texture
Reclaimed
Technical Specification
Species
Balkan Pine (Pinus heldreichii)
Construction
Solid Reclaimed
Application
Commercial, Residential
Installation Technique
Secret Nail
Sizes & Finishes
Surface Texture
Reclaimed
Technical Specification
Species
Balkan Pine (Pinus heldreichii)
Construction
Solid Reclaimed
Application
Commercial, Residential
Installation Technique
Secret Nail
Sizes may change. Custom-made alternatives are also available