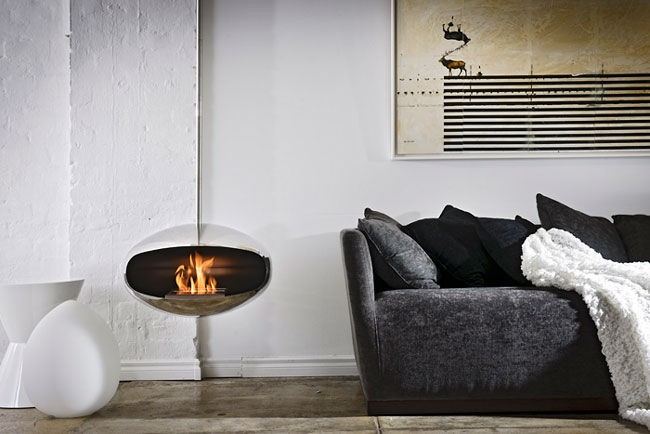 Looking for some clever ideas to revamp your living room which won't result in massive upheaval for you and your family or spending a chunk of your savings? Then why not consider taking a look at some of our pretty easy – but very effective – renovation tips right here:
[plugmatter_promo box = '1']
Wow with your walls
You can add character to your room and alter its feel completely by adding in some smart architectural trim work such as window and door lintels, a cornice, a vaulted ceiling or even wall panelling:
Fit new flooring
Changing from a carpet to wooden flooring can make a huge difference in a room. It can make the space seem larger for a start – as well as smarter. And you don't have to worry about changing the colours in the rest of the room since wooden flooring – whether fashionable driftwood, reclaimed timber or engineered mahogany – tends to be neutral and will match just about every décor scheme:
Free up the fireplace
Consider investing in one of the new inbuilt wall fires. This will not only free up space in your room and therefore make it seem larger, but it will also produce a more contemporary feel all round, especially if you invest in one of the new eco-friendly  bioethenol fires. Wood burners are still extremely popular and great if you're after a cosy feel to the room:
Learn about lighting
Lighting, as you probably already know, can make a huge difference to how a room feels mood-wise. Most interior designers recommend layering your lighting ie having difference forms such as ambient, accent and task all in the same room. This means considering picture lighting, uplighters, table lamps and under-cabinet lighting. A dramatic and large floor-standing lamp can actually create a good focal point for a room:
Advance your art
A very quick way to alter how a room looks is to change the artwork on the walls. Invest in new art or, if you like the work you have, just hang them differently. Consider grouping favourite pictures asymmetrically for an eclectic look, for instance, or hang them in two grid-like rows just above the sofa or a console table to create impact on a wall:
Alert with an accent (wall)
Change the focus of your living room by creating an accent wall – either by painting one wall in a bold colour or hanging striking wallpaper. For a dramatic look you could also consider a digital print wall mural. Just make sure the accessories in your room match the accent colour of the wall or fit in with the scene your mural conveys, in order to give the room an overall cohesive look.
Get clever with curtains
Drawing attention to your window space (especially if you're fortunate to have a large bay window or French doors) can completely change the focus of a room. Why not opt for a combination of shades and elegant drapes which end up prettily puddling on your wooden flooring:
Divide off the dining room
It's contrary to the open-plan kitchen look that's around at the moment but if you're a little fed up looking at the same apartment walls all the time then you could add some variety by dividing the eating and living areas with some fabric, bamboo or striking divider panels:
Alter your accessories
Just as we tend to update our wardrobes every season because (a) we want to look fashionable and (b) it feels great to wear a new outfit, then we should also consider updating our homes now and again. An inexpensive but very effective way to do this is to change the accessories around. Then again, if your current décor is neutral enough why not go one better and change the accent colour completely:
Get to know nature
Wood in all its wonderful glory can all give a room a modern and smart look. Whether it is in the form of flooring, furniture or accessories, it can add warmth to a room and a sense of spaciousness: