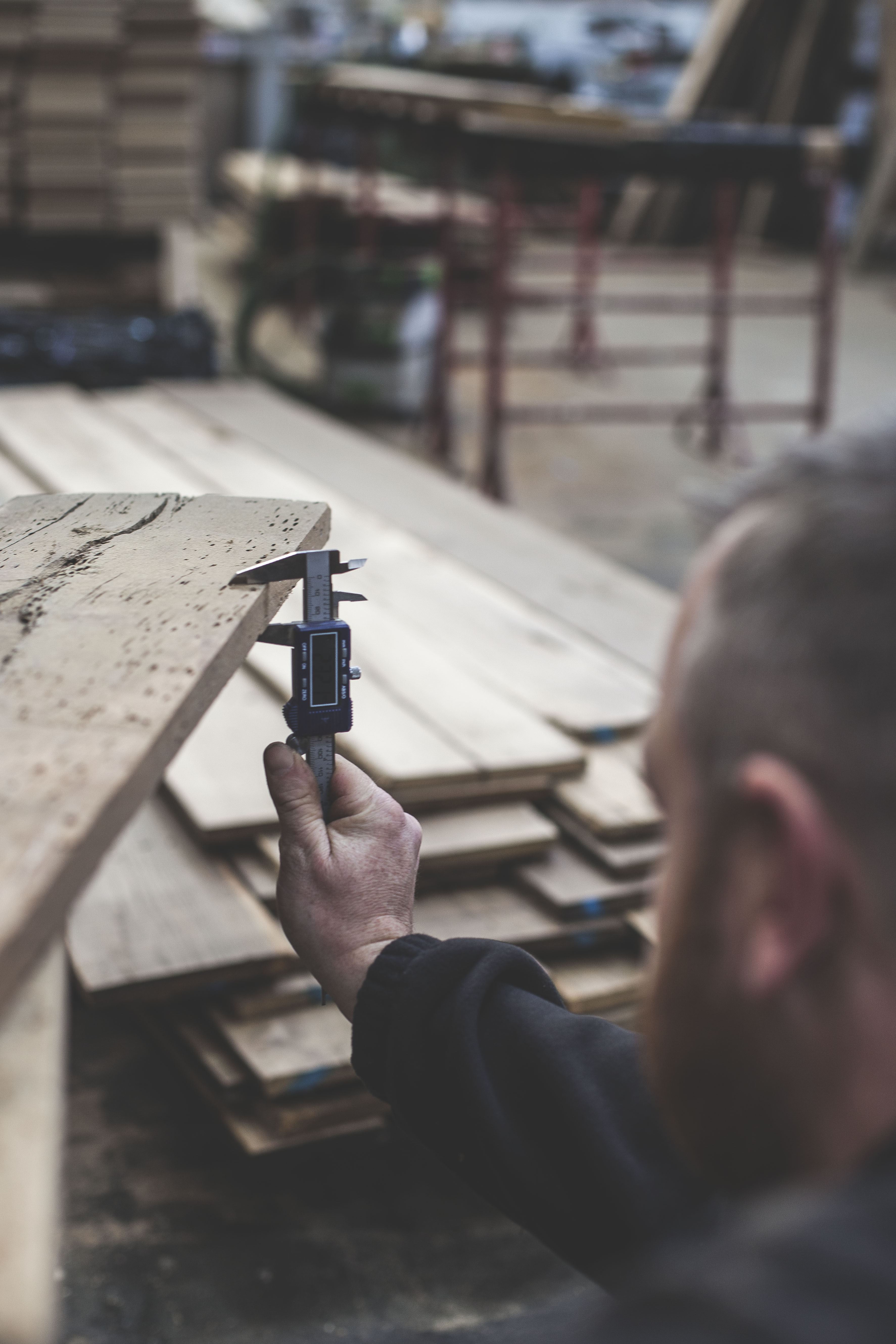 Engineered flooring consists of an inner core made up of anywhere from 2 to 6 cross layers of plywood, glued together and topped off with a layer of solid wood — the veneer.
These layers run at 90° to one another offering more stability; and are resistant to moisture and changing ambient conditions.
Like solid wood, engineered wood comes in various thicknesses, from 12mm to around 21mm.
When deciding on the proper thickness to purchase, making the right choice can make a huge difference to the end result.
You need to consider various key elements, and these include:
Is the floor being fitted over underfloor heating?
Many homeowners opt for engineered wood flooring if they already have, or are planning to install underfloor heating.
Before any selection, pay attention to the manufacturers' guidelines or seek the advice of your supplier and heating installer.
Will the floor be fixed directly to the joists?
If you are planning to fit your engineered wood floor directly on to joists or battens, you can expect more pressure to be put on the planks or boards.
It is recommended to use a wood thickness of 21mm to provide stability to a heavier load.
Furthermore, there are other things to take into consideration, such as the centre point of the first joint which shouldn't be more than 450mm away from the centre point of the next joist.
If there is a greater distance, you may need to use noggins and braces to offer more stability.
What is the best thickness?
Certain areas in the home get a constant beating from heavy traffic and can experience a lot of wear and tear, especially if you have kids and pets.
These areas include the kitchen, hallway and living space.
A 16mm platform is perfect for any subfloor and for underfloor heating. The is no difference in durability, quality or lifespan when compared with thicker floors.