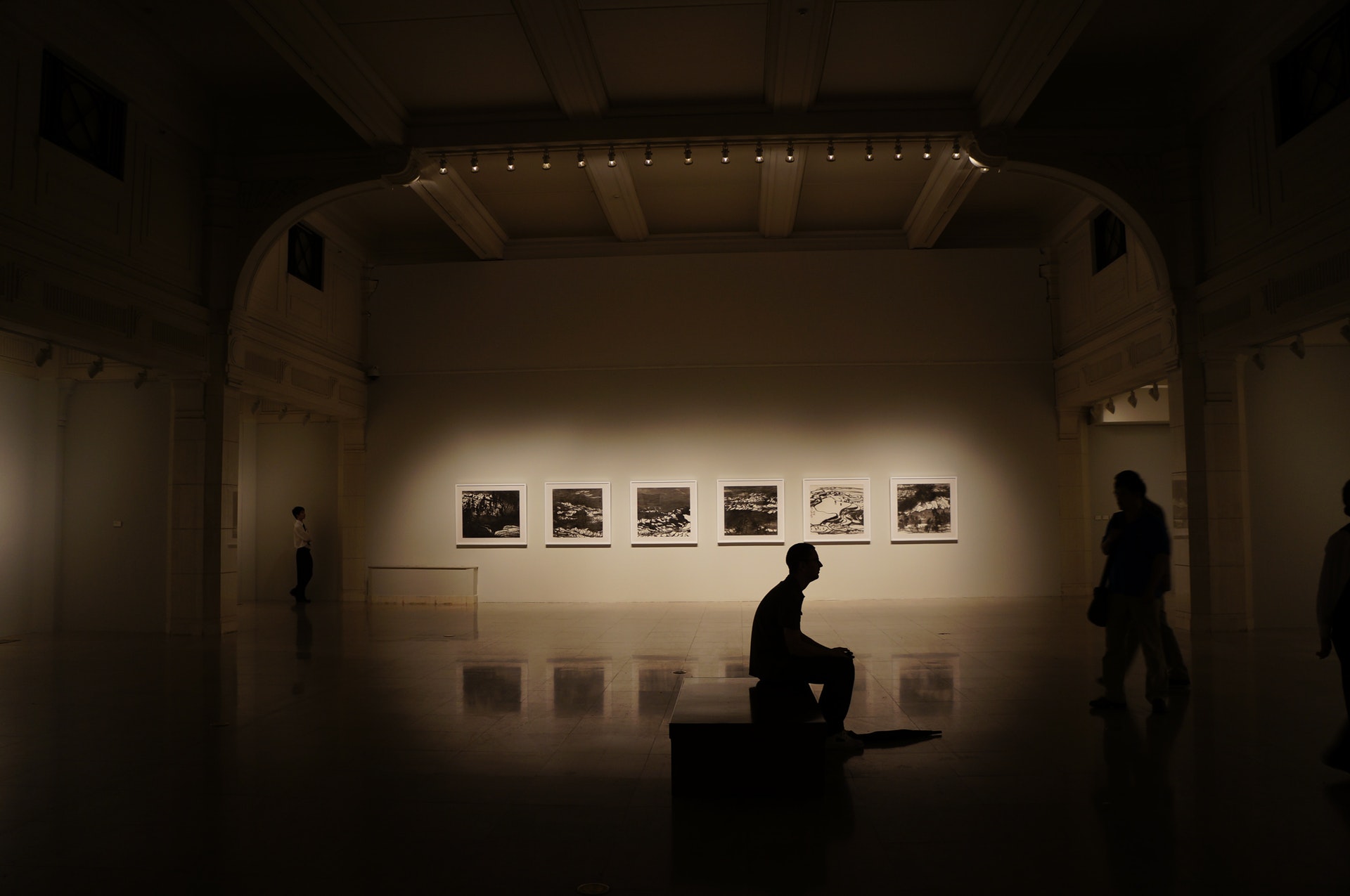 Drawing on the news and opinions that have recently pervaded galleries and museums, large and small changes will ripple throughout the art industry.
While 2019 can be described as anything but calm, this year's art trends reflect some widely held desires that are greatly informed by some of last season's big stories.
Below are trends that we believe will shape the art industry in 2020.
Museum trustees will face greater scrutiny
In the years to come, Museums can't afford to weather scandal after scandal regarding the sources of their trustees' incomes. In the past months, protests from visitors, artists, trustees and activists have put pressure on cultural organisations to reject philanthropy from unethical sources.
Some museums are stripping private donors like Sackler and Larry Fink family names from buildings, which critics claim are tainted money. Over the next decade, museums will recognise that it's in their best interest, from a strategic standpoint, to pay more attention to who sits on their boards.
Internally, museums will be diligent about reviewing potential funder's pasts and wealth to avoid the risk of reputational damage. It's no easy task to decide where the line should be drawn, or what constitutes clean and dirty money. But the intense pressure from activists will have museums establishing new guidelines and taking steps to avoid such public outcries
Art history will become increasingly diverse
In 2020 and beyond, art history departments will gradually prioritise a more inclusive and broader view, with a focus on women artists, queer art and non-Western artworks.
The art world will tire of the same narratives, seeking to explore a more spiritual and vital toolkit for us to interpret and understand our world.
In the past few years, many art galleries and museums have organised exhibitions focused on male artists. But it seems that finally, we'll see exponential growth in diversifying the next generation of art historians as we celebrate more female artists, with plenty of exciting shows by Lynette Yiadom-Boakye, Paula Rego, Magdalena Abakanowicz, Maria Bartuszová, Haegue Yang and Zanele Muholi throughout 2020/21.
Digital marketplace will continue to change the game
Thanks to the digital revolution, artists are already embracing online platforms such as Instagram — a platform that has made art business more democratic and more transparent than ever. At its best, Instagram provides innovative artists with new ideas and formats for their work.  It is for this reason that it has emerged as art professional's favourite.
As millennials move to represent a huge new market potential for low to mid-market art, one thing remains abundantly clear: they bring with them their comfort and familiarity of online purchasing — something which the previous generation largely ignored or somewhat struggle to adapt to.
Social networks and new online platforms continue to provide artists with opportunities to rack up millions of followers — and buyers — on their own. As virtual technologies like augmented and virtual reality become more accessible and user interfaces become more intuitive, consumers will continue to adapt to digital marketplaces better and the growth in online sales will continue to transform the traditional art world.
These are some of the most interesting digital platforms out there:
The use of gallery apps will grow
Mobile phone apps could be the answer to bringing art back to its central position. A recent string of apps have been released to help make art more accessible, and allow more smartphone owners to learn more, and even create art themselves.
One of the most useful of these is Smartify, which allows you to scan an art piece with your smartphone and receive instant information on it. Launched in 2017 at the Academy of Arts in London, it now has collaborations with the Louvre in Paris, New York's Met Museum and London's National Gallery.
Art galleries and museums are finally figuring out that apps will point the way forward and help bring the art scene to an even wider audience.
Museums will have to be successful for commercial enterprises to survive
All art organisations, including the state-owned museums, will have to become entrepreneurial and cater to the tastes and whims of the public.  In a way, their approach will have to become more sophisticated in order to address the unique challenges and possibilities facing the art sector.
Often, these museums will need to discard the competitiveness alienating them from one another and also be prepared for sustainable forms of partnership with private entities.  The number of art spaces in Europe has grown significantly in recent years and it now seems that every city now has a museum, this should be a great time for artists and auctioneers.
Conclusion
It's clear that the art market continues to hold strong, and in 2020, it will persist with breaking out of its stiffening reality.
Different institutions are beginning to open up to providing visitors with immersive and innovative experiences despite the changing social and economic landscapes.
Museums and art galleries are evolving and working to attract new audiences — while offering a multitude of ways to enjoy different experiences both inside and outside of art establishments.