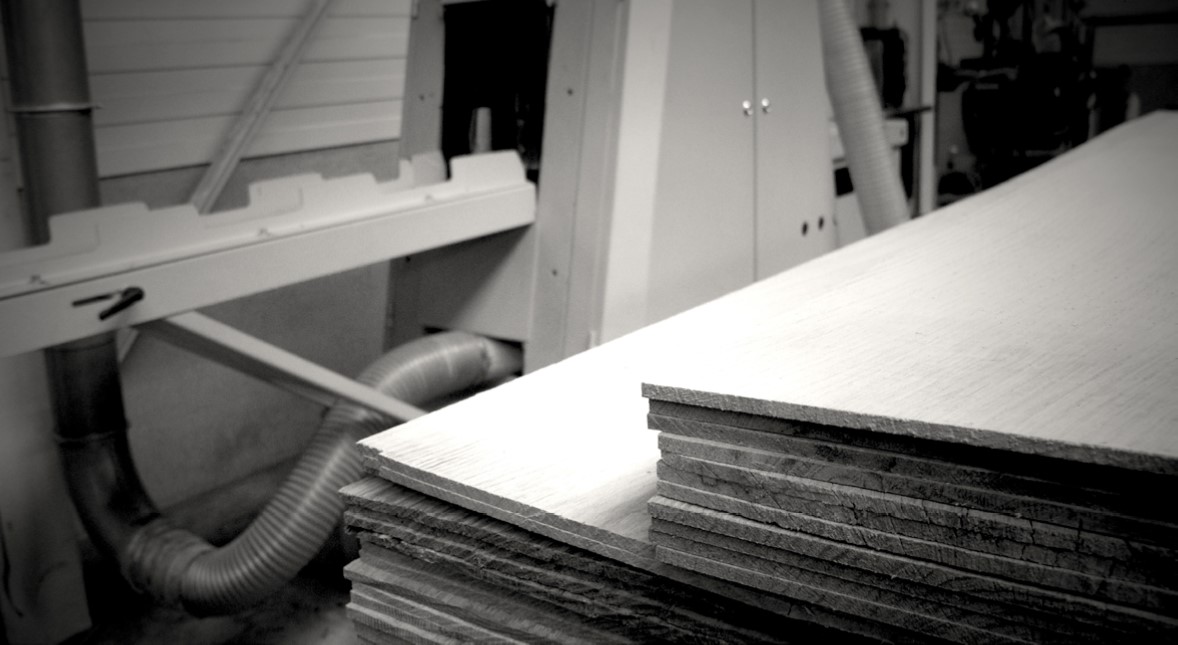 Oak is the staple of the lumber industry, by far the most popular species and most widely utilised across Europe.
Its existence in our everyday lives goes unnoticed to most, yet it's everywhere.
Designers and architects who recommend wood flooring, veneers, cabinetry or millwork on projects are intimately familiar with this wood type.
Attributes of European Oak
European Mountain oak is exceedingly strong, heavy and durable.
Also, the character within the oak is better distributed throughout the tree because of the steady and regular growing pace of the tree, this makes it a perfect and reliable choice for our floor finishes.
Similar to genuine reclaimed oaks from at least the last century in Europe, slower grown oak has a tighter grain and produces a more stable wood structure.
Only with a significant amount of tannin in the wood can we create our hand-made and custom finishes.
We pride ourselves on sourcing our new European oak from specific forests that run across Northern Europe.
Our Mountain oak is slower grown because of the rocky soils with less water content, and shows rich and consistent character which is vital when supplying such large quantities of flooring and manipulating tannin levels within the oak itself.
European Oak is good for the environment
If you have any concerns regarding how you could possibly be impacting the environment through purchasing your new oak flooring, please understand that wood is the only naturally renewable construction material, and far less energy is consumed in timber production, processing and disposal than any other building material.
European oak stands as one of the most environmentally-friendly woods available.
Requiring no chemical treatment or industrial reprocessing, the process of oak wood production is remarkably straight-forward, whilst the slabs of oak timber can also be reused and recycled as need be.
European Oak is flexible to use
Another benefit of using oak wood is its flexibility.
Regardless of whether you're installing wall-cladding, installing floors, raising a stair, or the entire structural framework of a house, an oak beam is simply one of the best materials to use.
European Oak improves with age
European mountain oak actually improves with age like good wine.
Even within a few years, the colour will get richer; and with proper care, it really gets better and better.