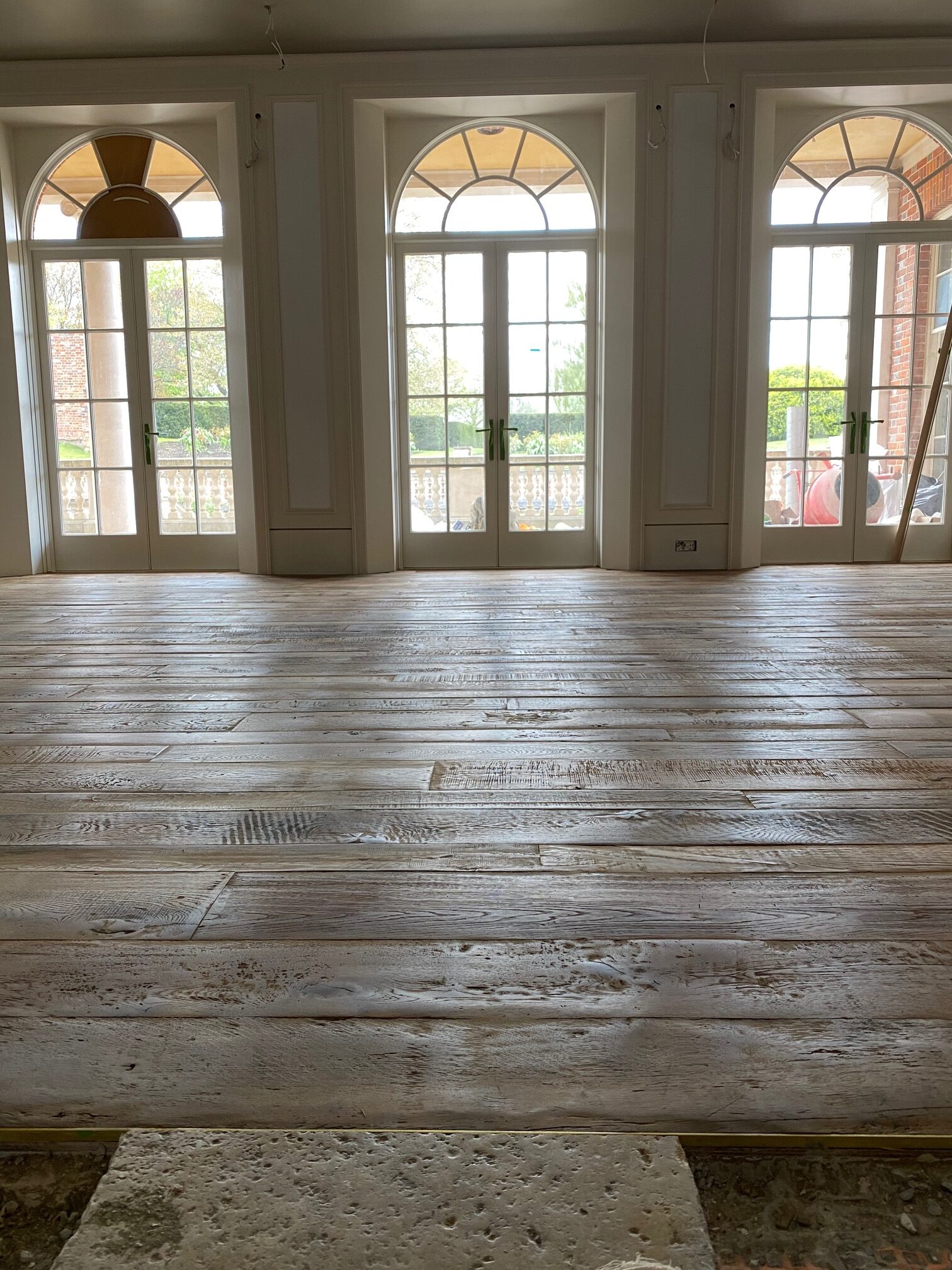 You already know that choosing wood flooring is a great investment and can drastically increase your property's value — you have also weighed the pros and cons of the different types available on the market, but you're still unsure which wood flooring is the most durable.
Maybe you have kids or overactive animals — whatever the case, your floor needs to stand up to the distress it will undergo for years to come.
So how do you find out which wood species is the most durable before making that purchase?
In the flooring industry, it's not always easy to give a clearer definition of what durability is or isn't.
Different kinds of wood vary in terms of moisture resistance, resistance to dents or bruises, or simply longevity.
Obviously, the most important thing when speaking of durability is the method of design, wood species (each has distinct properties and visual differences), and the application of a hard-wearing finish or sealer.
Engineered hardwood is less susceptible to environmental changes
Engineered flooring has surged in popularity mainly because it can stand up to big swings in temperature, moisture, or humidity.
Unlike solid hardwood, which can warp and swell with these changes, engineered boards are considered to be more stable.
For this reason, they can be installed over a variety of surfaces, including basements, kitchens, and bathrooms with light moisture.
But solid hardwood can be refinished almost indefinitely
Solid hardwood can be sanded down and refinished almost indefinitely.
This is an especially important consideration if your durability means longevity.
Because of the thinness of the veneer layer, even the best-engineered wood flooring options can only be refinished a couple of times (at most).
While both types of wood flooring are worthwhile options, your floor's surface-level durability — its resistance to scratches, dents, and dings — is going to come down to two things:
It's wood species (the type of tree it comes from)
Its finish (the stain and topcoat)
Using the Janka Scale to find the most durable wood flooring
With hundreds of wood flooring types to choose from, how can you be sure which species is hard-wearing and longer-lasting?
Thankfully, there is an industry-recognised method of measuring wood durability known as the Janka Hardness Scale — which basically measures the pounds of force needed to embed a 0.444-inch steel ball (measuring just over 1cm) halfway through a piece of wood.
While the hardness of the wood isn't the only factor in your floor's durability, it does indicate how well that wood will stand up to surface-level wear and tear rather than how strong the wood is.
The higher the Janka rating the harder the wood flooring is.
For example, oaks hardness varies by subspecies — common white oak measures 1,360 on the Janka hardness scale.
It is worth noting that this is an impact test, not a test of scratching, scuffing, or any other wear and tear that flooring is likely to surrender to.
Mountain Oak: the industry standard
When we talk about the Janka Hardness Scale, oak is often used as a reference point.
That's because oak is one of the most popular and most widely available hardwood floorings in Europe.
In actual fact, with a Janka rating around 1300 (White Oak rates at 1360 while Red Oak rates at 1290), it's basically the middle ground when it comes to hardness.
Mountain oak comes from trees that grow slower, providing more strength and stability in its structure.
Not to mention, it is durable enough for anything and only gets better with time.
So when we talk about the most durable wood flooring, oak has remained a clear contender for decades.
It's also important to consider versatility for something truly long-lasting.
With its beautiful natural wood tones that can match any interior, mountain oak is also prized for its great deal of character in the grain and a good option for active workspaces and busy households with lots of traffic.
Whether you're looking to add authenticity and intimacy to a large open space with dark shades or give warmth and sophisticated flair to a contemporary space using a light and bright tone, oak works in harmony with both.
Which finishes make for the most durable and resistant wood flooring?
A good finish not only gives your wood floors an excellent appearance but also affects their durability.
While you can purchase floorboards without a finish, these days, there are so many options for pre-finished wood flooring (especially at retail).
It's important that you ask your flooring retailer about the durability of any finish you purchase.
We'll walk you through some of the most common finishes:
Oil-based polyurethane. One of the most common and most durable finishes especially for high-traffic areas.
Water-based polyurethane. A standard choice for many environments but a little less durable than its oil-based cousin. Still a solid product especially in areas with more moisture and minimal ventilation.
Natural oils. If maintained properly, natural oils and hard wax can be extremely durable, natural oils also display the most complex and beautiful patinas of all the present options.
Aluminum Oxide. Comes already applied on a large number of pre-finished floors, since it protects against scratches and UV fading. Rated to last up to 25 years in a single application, so make sure to check if there's aluminium oxide in your floors finish for supreme durability.
Conclusion
As well as being timeless and versatile around the home, wood flooring is highly sought-after for its supreme durability.
Unlike other flooring alternatives, timber is resistant to general wear and tear as well as one-off damage or staining.
At the end of the day, the most durable and resistant wood flooring depends on the species — each with its own unique qualities, strengths, and weaknesses — as well as the finish used to protect it.
Additionally, wood "durability" depends on what it means to you and how your lifestyle will impact your flooring.