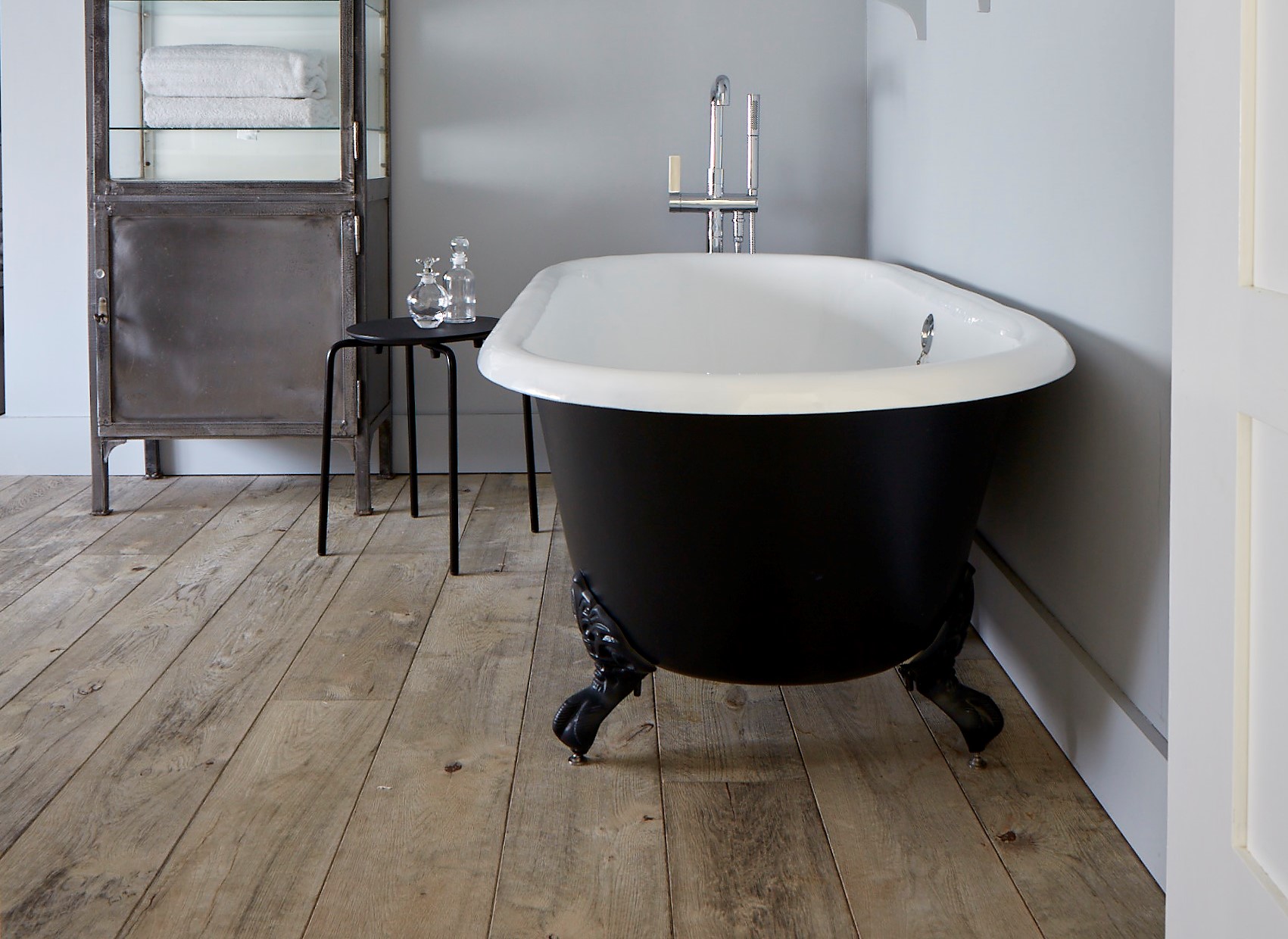 From a purely aesthetic perspective, solid and engineered hardwood are indistinguishable when installed properly — however, in the end, there are several reasons why architects and interior designers lean towards engineered flooring.
Versatile style to suit every need
Flooring is often the most dominant aspect of a room — it gives an aura of timelessness, comfort and warmth. It can also define the room and pull every element together. One of the reasons why engineered wood flooring has swiftly emerged a preferred choice for many interior designers is its ability to perfectly complement a wide range of interior styles and atmospheres.
From a selection of darker colours and cooler tones to complement sleek, modern aesthetics; to warm tones and natural grain patterns to create a unique and forgiving rustic appearance. No matter how unique the design project is, there's always a variety of styles, colours, widths and finishes available to create a really interesting effect in both residential and commercial buildings.
All prepped and ready for use
The nicest thing about engineered wood flooring lies in the fact that it has been fine-tuned for custom needs, and can be used right after the installation process is complete. Prefinished boards with factory-applied coating by the manufacturer are generally tougher and last longer than those applied on-site by the installer, which increases the long-term durability of the floor.
Flooring that last
Because of its multi-directional bonded and layered synthetic core, engineered wood floor delivers more dimensional stability and is less prone to swelling or warping due to fluctuations in temperature and humidity. For this reason, it gives architects and designers a far greater range of installation locations, including bathrooms, kitchens, basement and even over underfloor heating. No grade level is off-limits.
The benefit of increased moisture resistance means this type of flooring has a better capability to hold its shape better in the case of flooding or other water damage. With little care and effort, it further makes a great candidate for high traffic areas due to this strong lattice structure.
Conclusion
The fact that engineered wood flooring provides versatility in design, more sustainable manufacturing process, greater substantial structural stability and better resistance to variations in temperature and moisture — often at a better value — explains why it has become a reliable and better-performing choice for informed homeowners, architects, as well as interior designers.
Whether upgrading an existing residential or commercial interior space or building a new one, opting for engineered floorboards is a fantastic way to bring in a classic, elegant and long-lasting natural appeal.