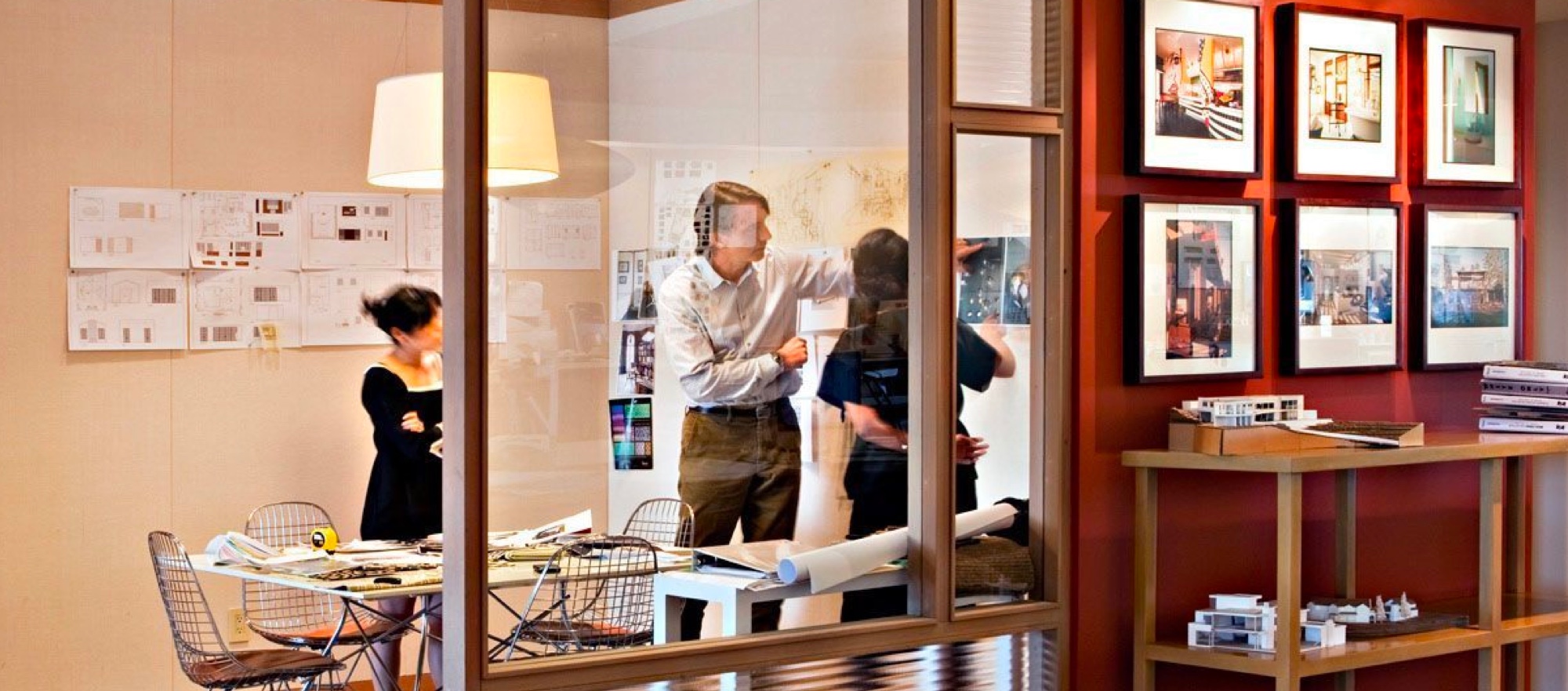 William Hefner is a Los Angeles-based designer and architect.
Hefner's self-named studio, Studio William Hefner, has been creating vastly proportioned homes since the late 1980s.
The typically Californian but architecturally varied properties are designed around the particular ways their owners live.
Many of Hefner's designs are built around natural elements, making biophilic benefits the beating heart of the homes.
Studio William Hefner
Everything Hefner and his practice create is designed to fully integrate architecture, landscape, and interiors into holistic design experiences for their clients.
Their designs don't simply bring the outside in; they are frequently built around an existing element of their surroundings.
From courtyards enclosing ancient trees to having many different garden spaces, each setting the tone for a zone of the home, landscapes are integral to the homes' designs.
While most of Hefner's designs are characterised by his distinctive inclusion of nature, the rest of his portfolio is architecturally and stylistically diverse.
Hefner's projects are distinguished by regionally specific architecture; just like their residents, his SoCal homes range from impressively modern and contemporary to completely traditional.
Hefner's philosophy is that, whatever their style, each project has a "spirit of warm livability with a luxury of details and materials."
Design Philosophy
Studio William Hefner's approach to design is centred entirely on its clients and how they live and use their homes.
Hefner works to create homes and spaces that embody their clients' practical requirements and which, as they explain in their philosophy, 'listen to their dream.
The design process at Studio William Hefner involves observing how their clients live, discussing options and testing these ideas to see how they will impact their clients' lives.
The process is not a hurried one – time is taken to make sure every detail is exactly right.
They design spaces from the inside out, starting with how the client will use a space.
The process "builds on that vision to create environments that will enrich life in intuitive and meaningful ways."
Not surprisingly, when we hear of homes enriching lives, kitchens, flooring and furniture are often crafted from wood.
Simple finishes and the absence of elaborate detail allow exceptional materials to speak for themselves.
Studio William Hefner's Aesthetic
For more than 30 years, Hefner has been creating homes on vast scales which create a seamless bridge between a home's natural landscape and its design.
With expansive spaces and unfathomably high ceilings, Hefner makes use of vast pieces of bespoke furniture.
These massive pieces could seem imposing in smaller places, but here, they magically make massive spaces feel intimate.
Textured walls, soft lighting and natural materials, including stone and wood add to the homely feel of these breathtaking spaces.