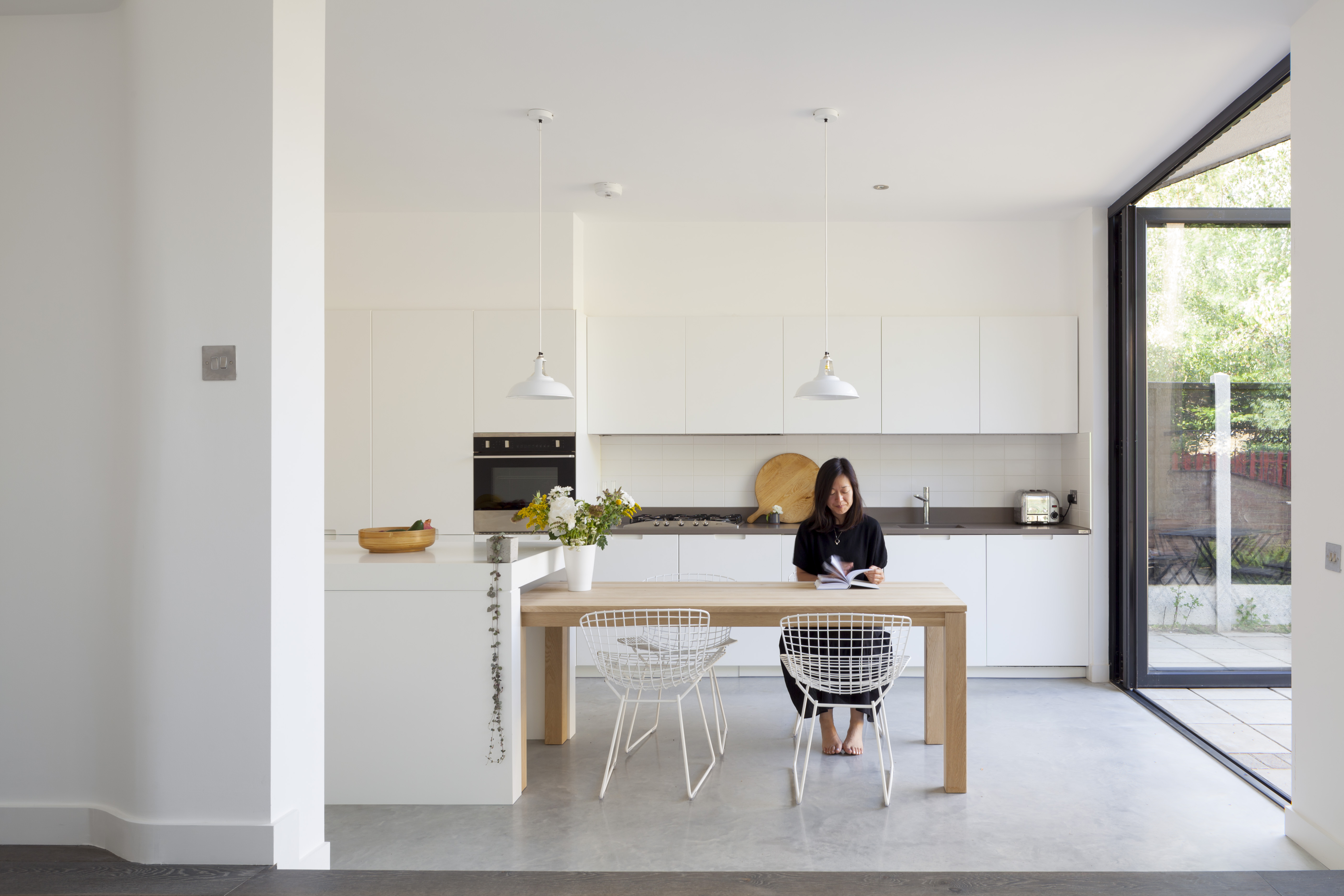 For the first time, we recognize not only how gravely our planet is endangered, but also how irresponsible daily decisions are deteriorating our environment — one that we will leave to future generations.
We spend countless hours and immeasurable resources adorning our interior spaces with the inessential. Much of our possessions have served no actual use other than to fill enormous spaces. We have placed far too much emphasis on "things," and we are substituting authenticity with immediacy.
The first step toward a slow-living interior environment is to learn to let go of our wants for more and more and instead work towards crafting spaces that nurtures serenity. Slow living entails taking the time to find value in the ordinary and transforming that into something beautiful. In essence, we would have a richer and more fulfilling life if we moved toward simplicity.
How does slow living affect interiors?
When it comes to slow living and how we arrange our interior spaces, particularly our homes, there are no set rules. This is because slow living entails narrowing your focus to what matters most to you and discarding the rest. It's about saying no to too many social obligations and letting go of the constant push to have the latest this, that, and the other (if those things are not truly significant to you). In short, it's all about living with purpose and in accordance with one's own ideals.
The following contribute to the creation of an interior setting conducive to slow living:
Simplifying in accordance with your principles
Conscious consumption
Honouring the art of workmanship
Creating environments that promote calm and reflection
Curating and simplifying
Simplicity isn't about surrendering; it's about making the decision to do more with less. The objects we use to beautify our houses are a fun way to showcase our uniqueness while also being versatile and adaptable. Simplicity informs design by preserving only the essential and desirable aspects of our life in interior spaces.
Slow living design is about increasing self-awareness, letting go of excess materials and objects, learning to live consciously, connecting with our unique beliefs, and happily realising the ideas that don't match our homes, families or work.
Slow living-inspired homes' minimalist appearance is perhaps more of a reaction to the process of decluttering our lives. It's similar to Marie Kondo's concept, which emphasizes preserving only the items that bring us genuine joy.
In practice, this means avoiding unduly elaborate decorating and getting rid of any unneeded belongings, leaving only the objects and furnishings that have a true function, beauty, or personal significance. What should I keep? Items that you admire and enjoy using!
Consuming consciously
Slow living requires us to be mindful of the products we purchase. It's about deciding what we really need and considering how long that item will last. It's about taking into account the environmental impact of our purchase decisions as well as the emotional reasons for buying something we don't truly need. Choosing a more minimalist design that is actually timeless can help us overcome the need to keep up with trends and replace objects on a regular basis.
Slow living is about choosing quality over quantity rather than having a lot of unnecessary stuff. Organic, renewable, recyclable, and wholesome are the qualities that stand out. If you're going to purchase new furnishings, make sure they're the best, most durable and long-lasting.
Artisanal craftsmanship
Homewares and interior products that are imperfect, as inspired by the Japanese philosophy of wabi-sabi, bring true joy to some homeowners
These have texture and depth, which is typically due to the fact that they are handcrafted by artists and independents and are one-of-a-kind rather than mass-produced.
These objects have been handcrafted with care, and there is a strong sense of time and slow design. This can motivate us to devote more time to the things we enjoy, as well as encourage daily moments of silence and contemplation.
Our health can be affected by inadequate lighting, toxic materials, stagnant air, and synthetic furnishings. Because we are actually alienated from nature in so many facets of our lives, connecting with it in our homes has become more vital than ever. The easiest approach to incorporate nature into your house is to use natural materials such as wood, clay, cotton, and stone.
Slow living furniture may be furniture that is well crafted from natural materials. Handcrafted objects have a simplistic appeal and a timelessness that outlasts the changing tides of fashion. They have the ability to transcend the mundane and inspire people to slow down, savour, and enjoy the moment — highlighting the relevance of everyday rituals.  A wooden floor patina, for example, becomes pronounced and its colour richer over the years — bringing so much appreciation to what nature has to offer.
Creating environments that promote calm and reflection
Interiors for a slow living are usually subdued. While grey has been all the rage in recent years because it exudes tranquillity, designers are increasingly turning to beige to create relaxing moods. Grey has cool undertones, whereas warm neutrals like taupe, oatmeal, and sandy shades have warm undertones. These hues are still soothing, but they are also comforting and cosy, which we crave in challenging times.
Due to their natural feel, beige tones and textures such as wood and linen are frequently used, bringing us closer to nature. However, they further distance us from the mass-produced and undesirable environmental connotations of plastic and non-renewable fibres.
In addition, warm neutrals are frequently associated with the idea of creating a sense of slowness and serenity, as well as linking us to nature and more sustainable choices. When establishing a colour scheme, it's equally important to consider colour psychology. Each person using the room may have a different colour personality, and particular colour combinations may attract or repel them.
The ideal flooring for a relaxed, slow living lifestyle
There is a wide range of flooring options that complement slow living aesthetics. A simple design concept generally has a calming quality, and infuses the tranquillity that is associated with slow living into an interior space. Wood flooring is a great match for those who like a tasteful simplicity that equally feels authentic and timeless.
For example, light and lively oak wood flooring evokes a sense of slow living feeling and sets a subtle contrast against sober minimalism. The rich patina of timber creates a welcoming and natural feeling of well-being. Because the visual highlights in a slow living concept are evidently appreciated, so long as they're used in a subtle manner, a flooring pattern can also provide the ideal atmosphere. The classic herringbone pattern is both eye-catching and timeless. It provides geometric structure and order to floor surfaces. As previously stated, order is essential to the slow living concept.
Conclusion
We tend to be unconscious to how time dictates the rhythm of our lives. Slow living, which embodies a connected, balanced, and thoughtful lifestyle approach, is the answer. Simple pleasures, values, and the judicious use of natural resources promotes a sense of harmony and contentment.
Slow living is rooted in making choices that are aligned with our values and a mindful state of being. By living in an organic, natural way, it nurtures the self, the planet, and the home. What's the end result? This slowing down should cause you to become more aware of your surroundings. The overwhelming speed of everyday life is slowed down by focusing on one thing and giving oneself completely to it. This is also apparent when the mindset is carried over into your living style, resulting in a sense of calm within your own four walls.