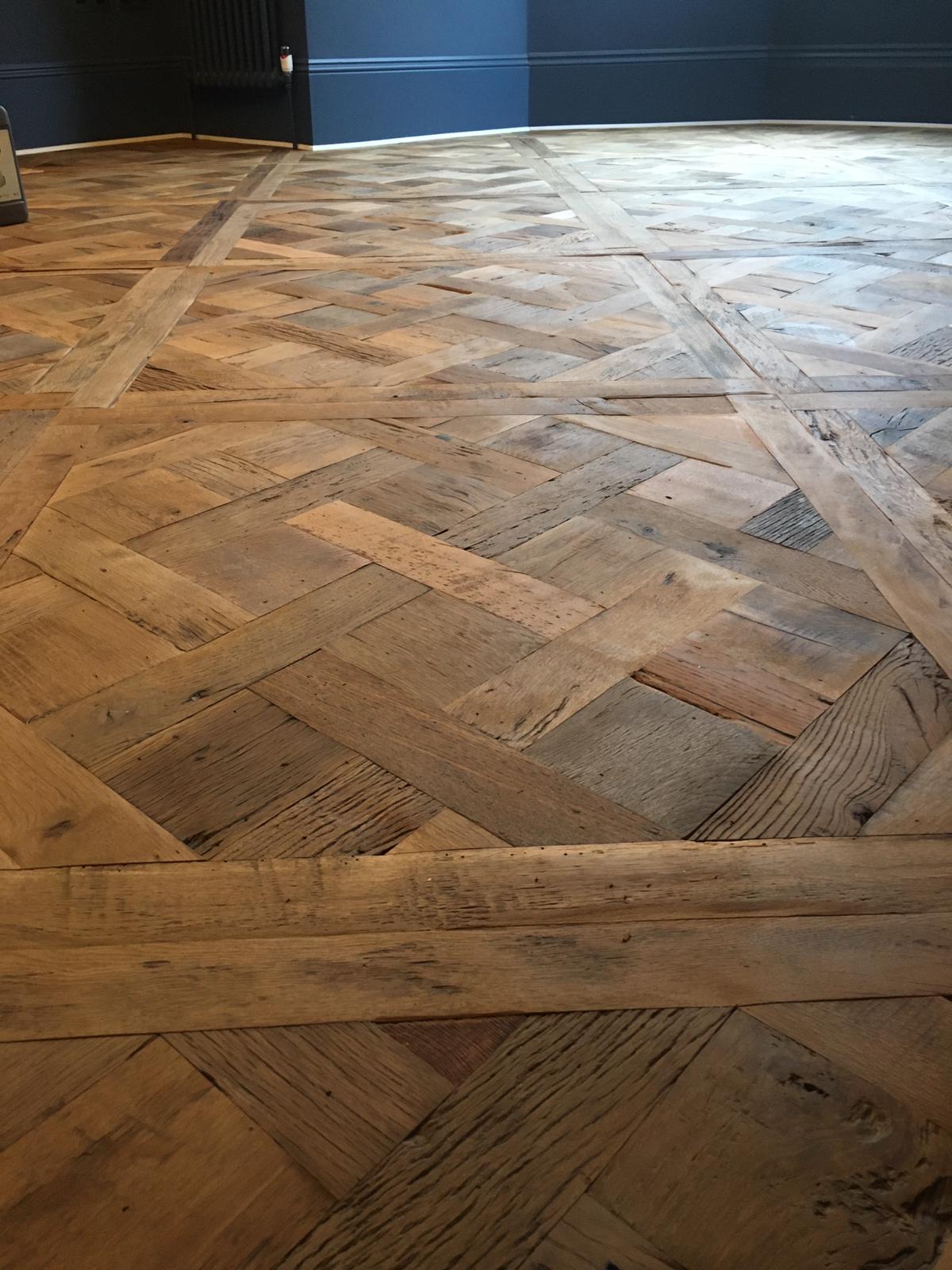 There are many reasons why homeowner chose wood flooring:
It is stylish, durable and is currently somewhat of a renaissance in most European homes.
Wood floors can be the focal part of a room, accentuate your chosen style and blend seamlessly into your home décor.
Different patterns can make a room seem bigger or smaller.
Let's take a look at a few pattern options and how they affect the overall look of your home.
[plugmatter_promo box = '9']
Herringbone Wood Flooring Pattern
Herringbone has a captivating effect with uniquely designed floorboards overlapping the last.
It adds diversity to the room and gives the illusion that the room is larger than it really is.
This style ages back to a time of castles and palaces and has always been a personal favourite amongst royalty in Europe.
Chevron Wood Flooring Pattern
A pattern that can be easily mistaken for Herringbone — but rather, Chevron flooring has floorboards cutting each other at an angle.
This intricate design is worth the investment, it can turn a simple room into an elaborated one.
Chevron wood floor pattern also offers an excellent dimensional stability.
Diagonal Wood Flooring Pattern
Simple and yet elaborate; diagonal wood flooring pattern is often overlooked by many.
This pattern can also fulfil your recommendations — make your subtle room look rich in size.
Diagonal flooring will make your room expand because it fools the eye into seeing the flooring pattern from a different perspective, creating more visual interest.
Random Widths Flooring Pattern
As the name states, the floorboards are cut to different widths.
The pattern itself, however, is consistent — only the size of the boards is different.
They are then laid parallel to the longest wall in the room with the pattern repeating itself all the way to the end.
The strategy gives the impression of a bigger room hence it is ideal for small rooms.
The design fits well in both luxury homes and holiday cabins as this pattern creates a cosy ambience and an eye-catching effect.
Versailles Wood Flooring Pattern
The most complex yet satisfying design — Versailles wood flooring pattern offers elegance and geometrical sobriety that matches all kind of interiors.
This pattern makes use of four different sized square wood floor boards.
The surface can be rough to contrast with a muted backdrop or a much smoother surfaced floor for a perplexed contemporary feel.