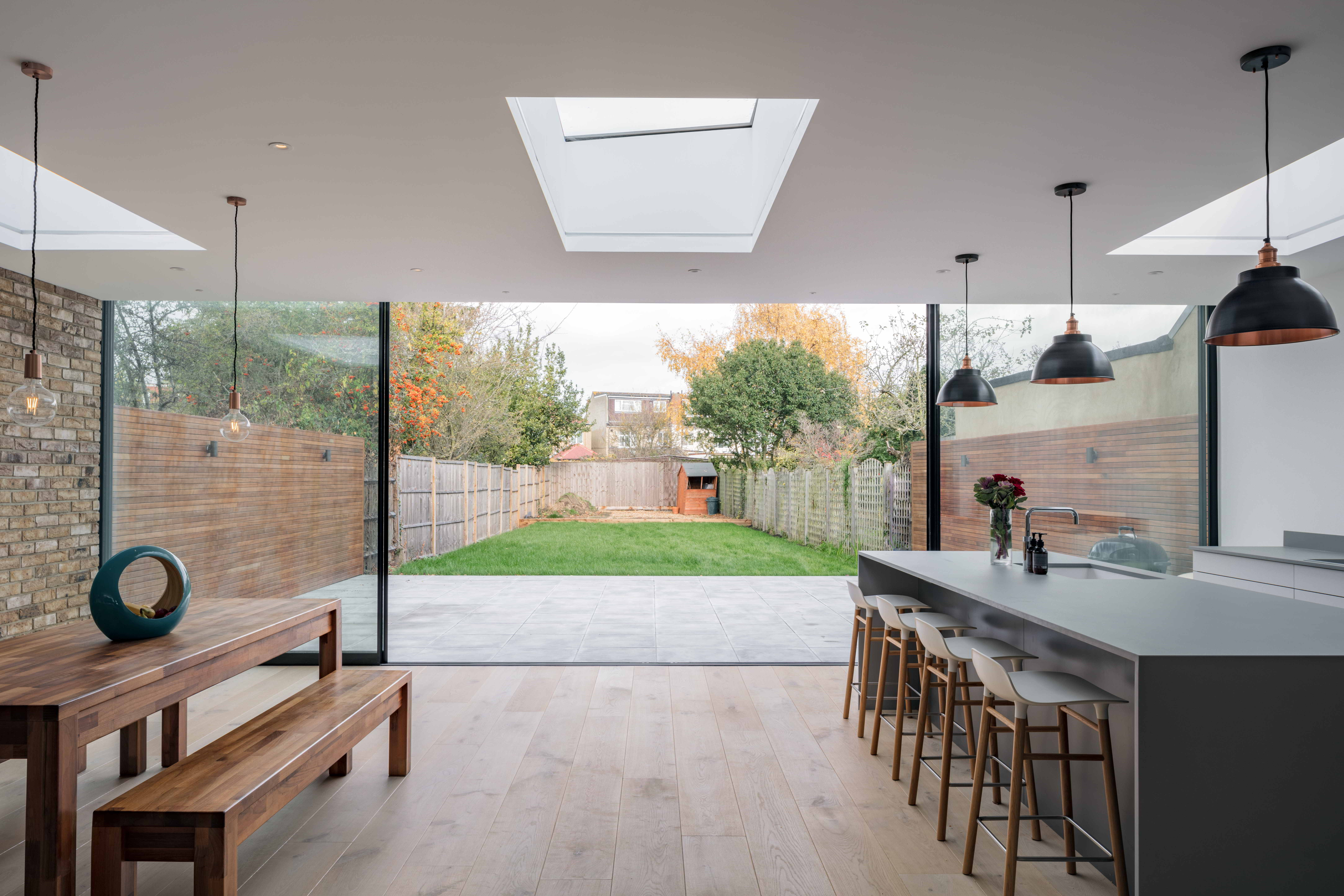 In these unprecedented times, the words health, wellness and hygiene hit differently than they did before.
Interior design and home renovation professionals are shifting more of their focus towards wellness-oriented spaces in both commercial and residential settings — homeowners are re-evaluating how they can use existing spaces and prioritise much more than just relaxation and aesthetics.
The pandemic has crystallised the need to enjoy our surroundings and connect with friends and family like never before.
Now more than ever, we have had time to reflect on our pace of life and the impact design and architecture has on mental and physical wellbeing, both good and bad.
Without a doubt, safe, clean and healthy spaces have been the focal theme.
Social isolation and physical withdrawal into our interior worlds mean that designers of interior spaces need to test and push boundaries in order to uncover a response that delivers on not only an aesthetic level but also creates an environment to positively enhance moods and assist restoration.
Designing for psychology and spirit
Taking the care to consider how we design the spaces we occupy has been magnified and further brought into the spotlight now more than ever.
As we become more mindful of how our familiar surroundings have a direct impact on us, designing with a holistic approach has become an even bigger part of our collective consciousness. Capturing not only the psychological but also spiritual connection we have with our interior environment can greatly contribute to our overall health.
Questions that revolve around interior design and architecture, especially about its future across every sphere, from hospitality, to residential and of course the workplace too, reveals a correlation between our health and factors such as using colours that uplift mood, providing adequate daylight to enhance the ambience, acoustic properties, ergonomics, furnishings, scents and more.
Colour, for, example, can have a tremendous impact on feelings and behaviour. It has the ability to be calming and reassuring, and therefore we need to think about how we use it to empower and to enable us to feel safe and secure in the spaces we inhabit. We instinctively embrace colours such as softer greens, blues and browns as they evoke the same calmness we often feel when we're out in nature.
Similarly, working around the issue of appropriate acoustics in our living and workspaces is even more crucial with interiors increasingly moving towards hard surfaces. Noise has been identified as a major stressor; hence, having surfaces that absorb excessive levels of sound and activity and help minimise anxiety, falls, and depression goes a long way in conceiving healing spaces.
Sustainability from all angles
Healthy, clean spaces that value and optimise wellness are also built with the intention of reducing environmental impact by using eco-friendly materials that minimise waste and guarantee the health of the environment for future generations.
Embracing every opportunity to integrate healthy and sustainable materials into the structures and spaces we design, starting from the floor up, is partly about telling the story of how natural resources — such as the repurposing of reclaimed wood — can be utilized to promote flexibility and longevity.
As a sustainable material, wood is perhaps one of the very best examples of a material that has it all — warmth, texture, malleability — and if sourced correctly, grows back in cycles.
Gaining needed knowledge about sustainable design and material is a responsible step necessary to work towards integrating a healthy lifestyle into our designs
Going back to nature
Numerous studies throughout the years have revealed that space with an abundance of wood and plants as well as natural light and indoor ventilation increases positive feelings, concentration and productivity — greatly beneficial at a time when our homes have been forced to take on multiple roles (from refuge to workplace to school).
The major focus in designing wellness spaces goes beyond solving a shelter problem; instead, it provides a positive outcome — which is, providing an environment that is holistically pleasing to the mind and body.
Modern wellness spaces can achieve both by using biophilic design to clean the air and create small sanctuaries of green for the mind and senses. And for those without private outdoor space, emphasising the importance of rich textures, colours and patterns can help blur the line between the indoors and outdoors.
A visual connection to nature remains an important consideration in health-oriented interiors, both private and shared — and that's not likely to change any time soon.
Contact-free disinfection and cleaning spaces
As we have learned to cope in our present situation, one of the aspects that can help reduce the risk of contagion from viruses is contact-free disinfection and cleaning technology in entrance areas.
Sensory-focused details are becoming major factors in creating the perfect environment: air filtration and purification, temperature measurement, appropriate material finishes, etc.
Using natural materials free of toxic emissions, formaldehyde, benzene, just to mention a few, is one of the known solutions for a safe healing environment.
Summary
Revisiting and reinforcing the ingredients of design for mental and physical wellbeing has become more paramount in our post-pandemic world. Adaptability in planning layouts that accent human comfort, encourage positive behaviours and hygiene, and support a "mind, body, spirit" approach is the most important aspect.
It's equally crucial to always create healing spaces that are both functional and aesthetically pleasing. More so than ever, designing for psychology, making sustainable choices and carefully analysing the finishes that facilitate environmental stewardship, and being more attuned to technologies that seek to clean and purify presents itself as a key pulse of healthy, productive environments.