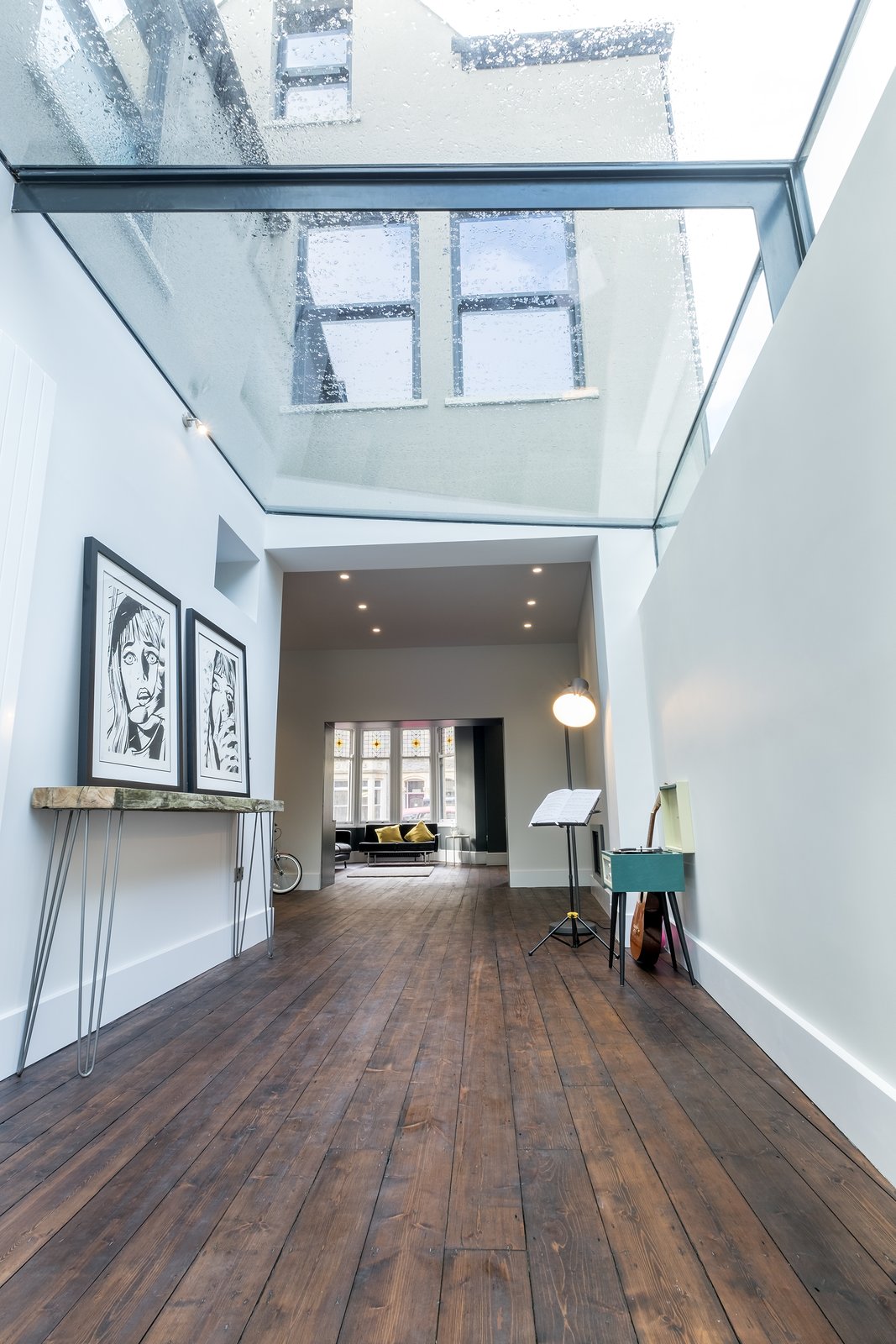 Inspired by the unmistakable Victorian style, The Glass House by Glen Thomas Architecture sits in the heart of Wales, United Kingdom.
The house has been renovated into a spacious open plan living space with many original walls removed, however leaving no corner void of charm or narrative.
The exterior features a dark grey aluminium cladding, with full height lift and slide solar control glass doors, reclaimed stained timber floorboards and Welsh slate tiles.
This blends beautifully the outside with the inside; creating a merge of the old and the new.
[plugmatter_promo box = '9']
The existing Victorian architectural charm is retained with colours and textures of its time, whilst the additions unashamedly reflect the way we build today.
The house has been ripped open, internally, with sliding pocket doors allowing the spaces to interconnect or to be closed off into snugs when desired.
Real wood burners, integrated ceiling speakers and mood lighting, offer the choice of free open plan circulation or warm intimate snug spaces.
The open plan allows for natural light to reach every corner of the house without any obstruction.
The bespoke frameless glass roof was designed by Glen Thomas Architecture and fabricated by Clear Living Ltd (Cheshire).
The enormous span of the flat glass roof meant that the glass panes had to be made in Germany and lifted onto the structural opening by crane.
The glass roof is a wonderful way to take advantage of natural light making the house look and feel more spacious.
The beautifully handmade real wood kitchen was designed by Glen Thomas Architecture and made by Spanish kitchen firm DOCA.
Through out the house, Victorian style bookshelves and wardrobes are adorned by potted plants, adding life and character to the space.
All of the ground floor has been made open plan with sliding disappearing pocket doors by SELO, allowing zones to be connected or private.
All of the modern carpentry/ bookshelves have been designed to respect the refurbished original Victorian cornice detailing.