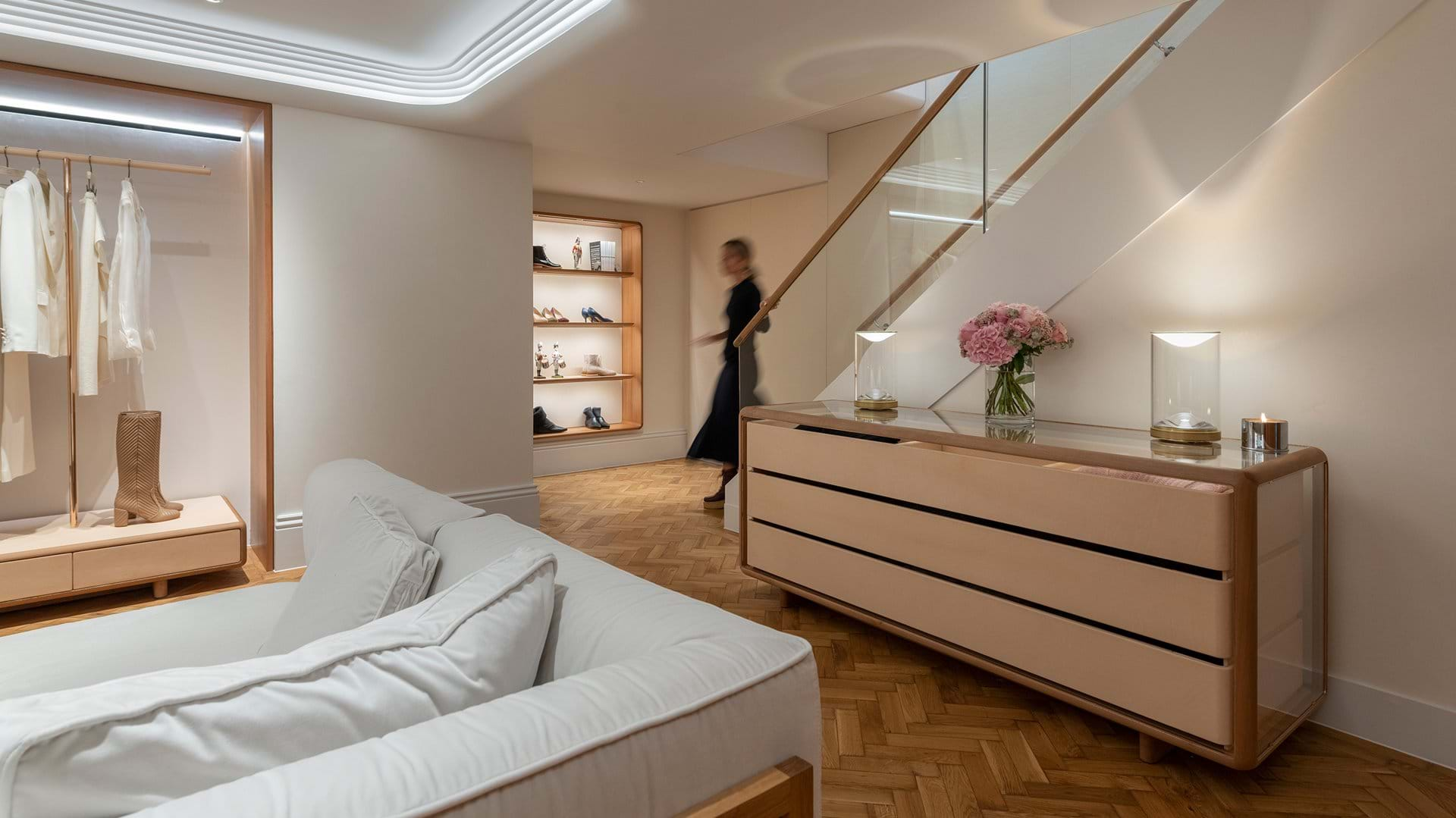 Solid and engineered hardwood flooring still remains perhaps the most sought-after type of flooring for many residential and commercial properties across the world. It is an integral part of any interior space, and for obvious reasons — hardwood floors are comfortable, warm and best of all, add timeless charm and sophisticated flair in a range of room settings.
The latest colour preferences go in opposite directions, very dark or very light (the two extremes) as well as natural hues. The warm reddish tones that were desired a decade or two ago have become less popular.
Whether you're planning on refinishing current wood floors or installing brand-new ones, you want to pick not only a colour that will complement your interior space but a colour that you will love for years to come. Below we discuss in-demand wood flooring colours for 2020 and beyond.
Natural white oak wood floors
When it comes to natural wood, white oak flooring is an excellent choice. White oak's neutral, light hue is extremely versatile style-wise — it perfectly brightens up a room, making it feel more spacious and airy — and lends organic texture and warmth in a way that's subtle, clean and contemporary.
The best part? Its natural shade is very forgiving — it aids in hiding dirt and dust, making it a desired choice in busy homes. Lastly, should your aesthetic preferences change; you can always build layers and layers of colour, which isn't common to do with many other stained wood boards.
Light brown wood floors
For a number of years, light brown hardwood floors were a favourite in mid-century living spaces. But these fair-hued floors have gotten prettier and trendier for the 21st century. And like white walls, they fit a range of interior aesthetics: adding a warm and modern edge to Scandinavian, eclectic, minimalist, or a fresh coastal cottage.
With pale neutrals, light brown floors can effortlessly unify the space, creating an open and airy finish.
Lightly whitewashed wood floors
Once upon a time, dark stained floors were all the rage. In contrast, interiors are now trending towards light, whitewashed floors that make any size of room seem bright, inviting and warmer especially when teamed with furniture in light, natural colour tones. This light/almost white hardwood finish may not be for everyone, but it looks good for a farmhouse, coastal style or a mix of modern and traditional aesthetics.
Grey neutral wood floors
This incredibly versatile and aesthetically balanced colour is timeless, classic and with lots of shades. The slightly more muted scheme of grey offers more texture and dimension that gives a range of interior styles a modern and spacious finish.
What's more, grey hardwood floors are easier to maintain and keep clean as they show less dust. To really give the room a spacious and airy feel, light grey shade is your best bet, while darker grey wood floors visually reduce the space but make it cosier and comfier.
Additionally, installing floors in a dark charcoal shade makes for a dramatic contrast with light-coloured walls — at the same time, providing the perfect canvas for vibrant accents such as gold and honey tones, red and teal décor.
Conclusion
Hardwood is always a chic material for flooring and can set the tone for your colour palette and decorating style. Selecting the right wood colour can be a taunting task. But when done right, flooring colour has the power to transform your space. From grey tones and blonde hues to greige shades, this hardwood floor colour guide is a great starting point to selecting flooring that will create a look that's timeless, stylish and on-trend.