Calculate your floor
Enter the maximum width and length of the room. You can then add features to accurately represent the space.
For every 10m2 you buy, we will plant 1 tree
Your total is
25
m
2
plus % wastage
What is this?
Room features are areas of your room that bisect the regular shape, anything from a fireplace to an alcove. Take a look at the graphic below to get an idea of how it works.
New Wood
Sourced from audited forests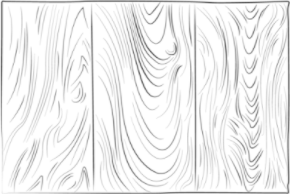 Planks
About: Castle: Tudor
The visual appeal of this black oak flooring is absolutely stunning. If you're looking for a black floor that makes a statement and is dramatic then Tudor has to be the one. This traditional black floor is a popular choice for customers who want something a little bit different. The unique style is effective in both traditional and contemporary settings and it is a real talking point.
Castle Collection
We adore the way time alters and shapes the appearance of wood, adding its own unique patina over the centuries. Our challenge for this collection was to abbreviate this process while still retaining the classical grace that time lavishes.
Drawing upon this beauty and tradition, we have created the Castle collection to embody all of the elements of a genuinely luxurious oak floor.
Hand-Crafted in Cheshire
Hairline cracks, select knots and occasional soft band saw marks are subtle variations exhibited in this timeless collection. The most distinctive feature in this collection is the surface undulation typical of grand, ancient European floors.
Our finely calibrated process involves air drying each plank for a minimum of 3 months. Then kiln drying each plank for a specific time and temperature to achieve a sufficient surface movement and a practical flooring solution.
Mini Panel
Compare colour & texture. To feel the wood itself in your hand really helps you to fully appreciate the quality of our creations.
Custom-Made
We make our bespoke samples to order: sizes may vary, 300mm x 500mm. In addition, kindly allow 4-8 working days for us to prepare your genuine artisanal mini-panel.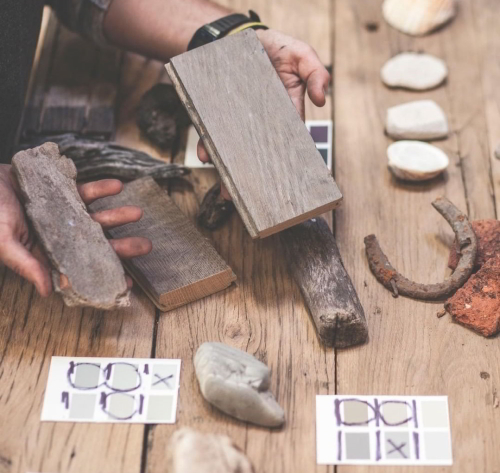 Do you have a Minimum Order Quantity?
30m2 for all our collections/products
Lead time for Orders
It depends on the product and stock. Please get in touch with us for specific lead times.
Lead time for Samples
Our Samples have a lead time of 5-10 working days for UK destinations. Please get in touch with us for International lead times
Do you export internationally?
We are an international company, we have sales representatives in the USA, UK and Scandinavia. For all other global markets, we are able to provide quotes F.O.B.
Should I be concerned about the colour variation within a product?
If you are concerned about colour variation you can order a sample panel for a refundable deposit. Please remember that we are not creating exact copies of floor panels or hand samples, we are creating individual floors with their own unique personality and charm.
Sizes & Finishes
Surface Texture
Hand Sanded, Occasional soft band saw marks
Technical Specification
Species
European Oak (Quercus Robur)
Certification
Optional at extra cost
Application
Commercial, Residential
Construction
Solid, Surface undulation
Edges
Soft Round, Hand Carved
Installation Technique
Soft Round or Hand Carved
Euro Fire Classification
D3
Sizes & Finishes
Surface Texture
Hand Sanded, Occasional soft band saw marks
Technical Specification
Species
European Oak (Quercus Robur)
Certification
Optional at extra cost
Application
Commercial, Residential
Construction
Solid, Surface undulation
Edges
Soft Round, Hand Carved
Installation Technique
Soft Round or Hand Carved
Euro Fire Classification
D3
Sizes may change. Custom-made alternatives are also available