Calculate your floor
Enter the maximum width and length of the room. You can then add features to accurately represent the space.
For every 10m2 you buy, we will plant 1 tree
Your total is
25
m
2
plus % wastage
What is this?
Room features are areas of your room that bisect the regular shape, anything from a fireplace to an alcove. Take a look at the graphic below to get an idea of how it works.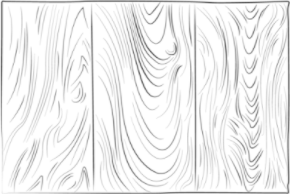 Planks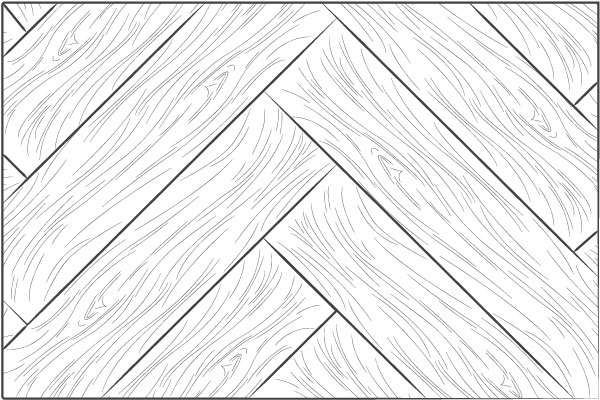 Herringbone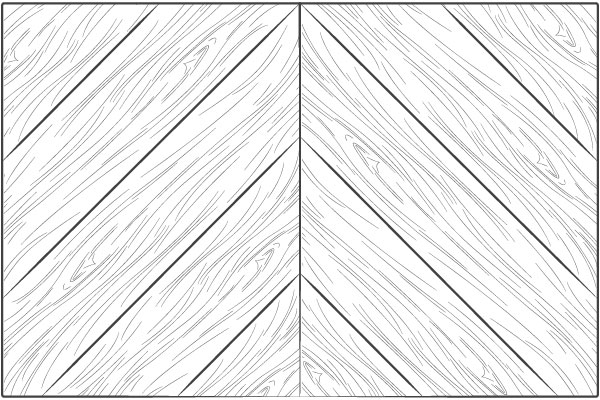 Chevron
About: Reclaimed Mid West Oak
Reclaimed from old country barns and mills in the Mid-West States, 150 years of weather. All boards have been shipped to the UK where we de-nail, grade, sand, treat and machine them. Rustic yet smooth to the touch this barn oak is a unique and rare wood to the UK.
The old grey patina, weathered surfaces has been created by snow, sun, rain, it's so old you may even find the odd bullet hole in there!
Highlights:
Genuine Reclaimed Oak between 100 – 150 yrs old
Natural wood colour variation between each piece
Our Reclaimed Oak is perfect for high traffic zones
Available in Solid Wood Flooring
Easy aftercare with floor soap and maintenance oils
Allow nail holes and small cracks
Habitat Collection
We summon the outdoors...
Traditional slabs of finely calibrated European Oak embody our Habitat collection. With a deep wire brushed surface and complex patina, we summon the outdoors within through one of our most prestigious collections.
We use deep, natural and organic patina colours that help re-connect our senses to nature within our immediate physical spaces.⁠ Barefoot is best!
Hand-Crafted in Cheshire
In a modern world where manual skills are shunned, we believe in them because of the sheer joy of connecting, touching, doing and becoming.
We pride ourselves in craftsmanship, producing something of beauty is one of mankind's truest sources of happiness.
Turning slow production and slow design into slow living. ⁠
Mini Panel
Compare colour & texture. To feel the wood itself in your hand really helps you to fully appreciate the quality of our creations.
Custom-Made
We make our bespoke samples to order: sizes may vary, 300mm x 500mm. In addition, kindly allow 4-8 working days for us to prepare your genuine artisanal mini-panel.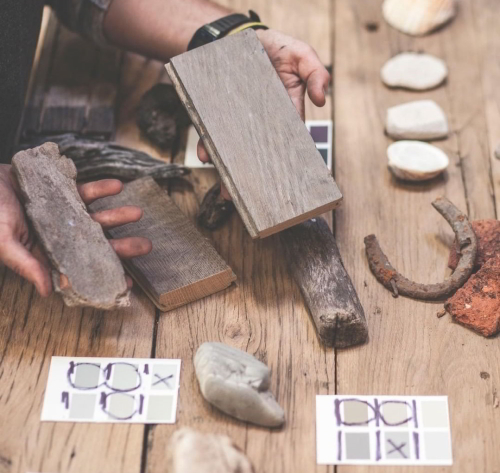 Do you have a Minimum Order Quantity?
30m2 for all our collections/products
Lead time for Orders
It depends on the product and stock. Please get in touch with us for specific lead times.
Lead time for Samples
Our Samples have a lead time of 5-10 working days for UK destinations. Please get in touch with us for International lead times
Do you export internationally?
We are an international company, we have sales representatives in the USA, UK and Scandinavia. For all other global markets, we are able to provide quotes F.O.B.
Should I be concerned about the colour variation within a product?
If you are concerned about colour variation you can order a sample panel for a refundable deposit. Please remember that we are not creating exact copies of floor panels or hand samples, we are creating individual floors with their own unique personality and charm.
Sizes & Finishes
Thickness
Please Enquire - 18mm
Width
Please Enquire - Mixed widths 100-200mm
Surface Texture
Original Face - Sanded and unfinished
Technical Specification
Species
American Red and White Oak (Quercus alba)
Application
Commercial, Residential
Installation Technique
Glue, Nails
Sizes & Finishes
Thickness
Please Enquire - 18mm
Width
Please Enquire - Mixed widths 100-200mm
Surface Texture
Original Face - Sanded and unfinished
Technical Specification
Species
American Red and White Oak (Quercus alba)
Application
Commercial, Residential
Installation Technique
Glue, Nails
Sizes may change. Custom-made alternatives are also available