Calculate your floor
Enter the maximum width and length of the room. You can then add features to accurately represent the space.
For every 10m2 you buy, we will plant 1 tree
Your total is
25
m
2
plus % wastage
What is this?
Room features are areas of your room that bisect the regular shape, anything from a fireplace to an alcove. Take a look at the graphic below to get an idea of how it works.
About: Stranded
A tonal variation from our Stranded Driftwood patina. Sandy and brown colours with warm brushes within the grain of the oak, make this oak engineered flooring one of our many best sellers. Extensively used in both domestic and commercial projects, our Stranded 2.0 engineered hardwood is the perfect canvas to add warmth and character.
This oak flooring comes with one of the best-engineered constructions. We also guarantee our engineered constructions against delamination. No more headaches!

Sizes & Finishes
Width
185, 220, 240, 280mm
Length
>245cm, 80% 1.8M+, <66
Shine
Satin, Natural Matte
Technical Specification
Species
European Mountain Oak
Grade
E: Pr, Se, A-C / S: B-D
Certification
Optional at extra cost
Application
Commercial, Residential
Construction
Engineered: 4/12mm
Installation Technique
Glue, Secret Nail
Submit an Enquiry
Have a project in mind?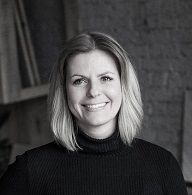 Let's Talk

*Our Minimum Order Quantity is 30m2
Order a sample
Checkout