Calculate your floor
Enter the maximum width and length of the room. You can then add features to accurately represent the space.
For every 10m2 you buy, we will plant 1 tree
Your total is
25
m
2
plus % wastage
What is this?
Room features are areas of your room that bisect the regular shape, anything from a fireplace to an alcove. Take a look at the graphic below to get an idea of how it works.
New Wood
Sourced from audited forests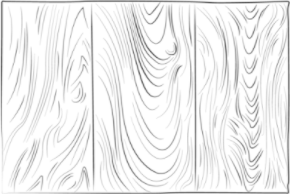 Planks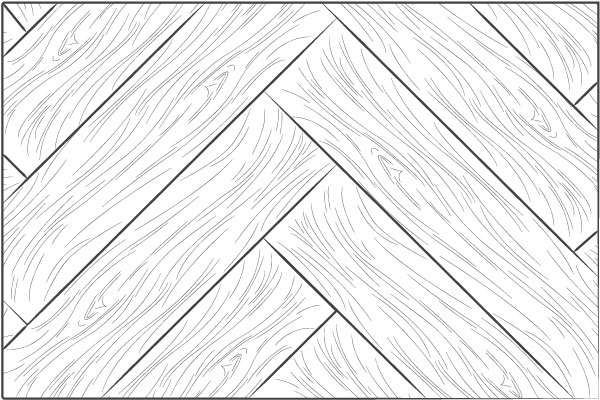 Herringbone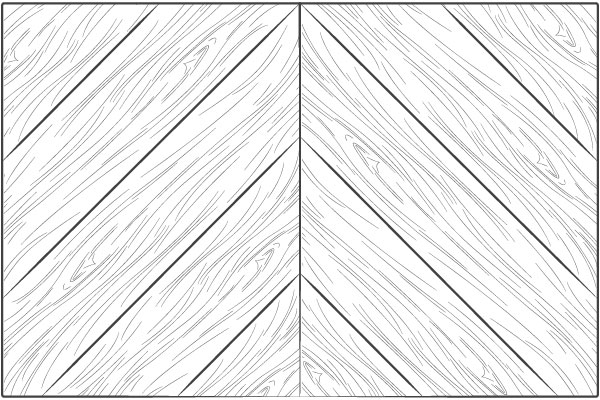 Chevron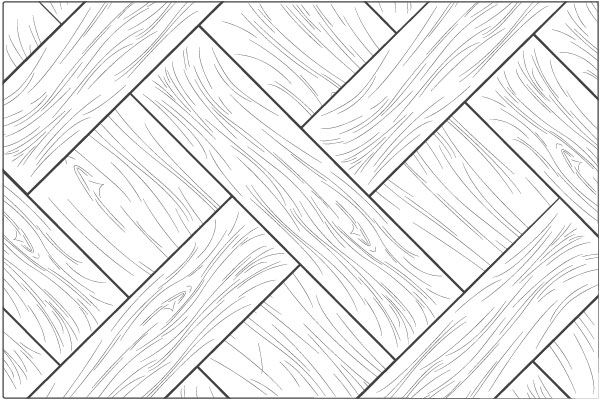 Bespoke
About: Saint Ives
Smokey browns and soft blacks mix with light subtle flushes to create this gorgeous sea weathered look. Our St Ives Driftwood patina on European engineered oak is such a gorgeous, warm and breezy brown hue, it is perfectly accessible for contemporary and traditional interiors.
Driftwood Collection
The Driftwood collection was inspired by stories of lost voyages, misty seas and passionate explorers.
Shades of ocean greys, blacks and whites combine to create a bespoke colour range reminiscent of wood that has drifted from the far corners of the ocean, eventually stranding itself on sun-baked sand and rocks.
Hand-Crafted in Cheshire
Deep, natural colour variation and a raw face texture are distinct details exclusive to the Driftwood collection. Purposefully worn, this collection encompasses a naturally weathered aesthetic representing the untamed creative spirit of the ocean.
Seeking harmony with water and light Driftwood products adhere to a purity of form driven by the poetry and power of the ocean. A truly remarkable collection, full of imagination, strength and enduring beauty.
Mini Panel
Compare colour & texture. To feel the wood itself in your hand really helps you to fully appreciate the quality of our creations.
Custom-Made
We make our bespoke samples to order: sizes may vary, 300mm x 500mm. In addition, kindly allow 4-8 working days for us to prepare your genuine artisanal mini-panel.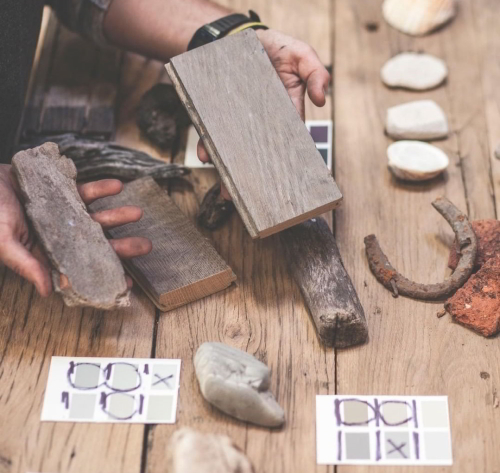 Do you have a Minimum Order Quantity?
30m2 for all our collections/products
Lead time for Orders
It depends on the product and stock. Please get in touch with us for specific lead times.
Lead time for Samples
Our Samples have a lead time of 5-10 working days for UK destinations. Please get in touch with us for International lead times
Do you export internationally?
We are an international company, we have sales representatives in the USA, UK and Scandinavia. For all other global markets, we are able to provide quotes F.O.B.
Should I be concerned about the colour variation within a product?
If you are concerned about colour variation you can order a sample panel for a refundable deposit. Please remember that we are not creating exact copies of floor panels or hand samples, we are creating individual floors with their own unique personality and charm.
Sizes & Finishes
Surface Texture
Please Enquire
Technical Specification
Certification
Please Enquire
Application
Please Enquire
Installation Technique
Please Enquire
Suitable For Ufh
Please Enquire
Slip Rating
Please Enquire
Fire Rating
Please Enquire
Sizes & Finishes
Surface Texture
Please Enquire
Technical Specification
Certification
Please Enquire
Application
Please Enquire
Installation Technique
Please Enquire
Suitable For Ufh
Please Enquire
Slip Rating
Please Enquire
Fire Rating
Please Enquire
Sizes may change. Custom-made alternatives are also available