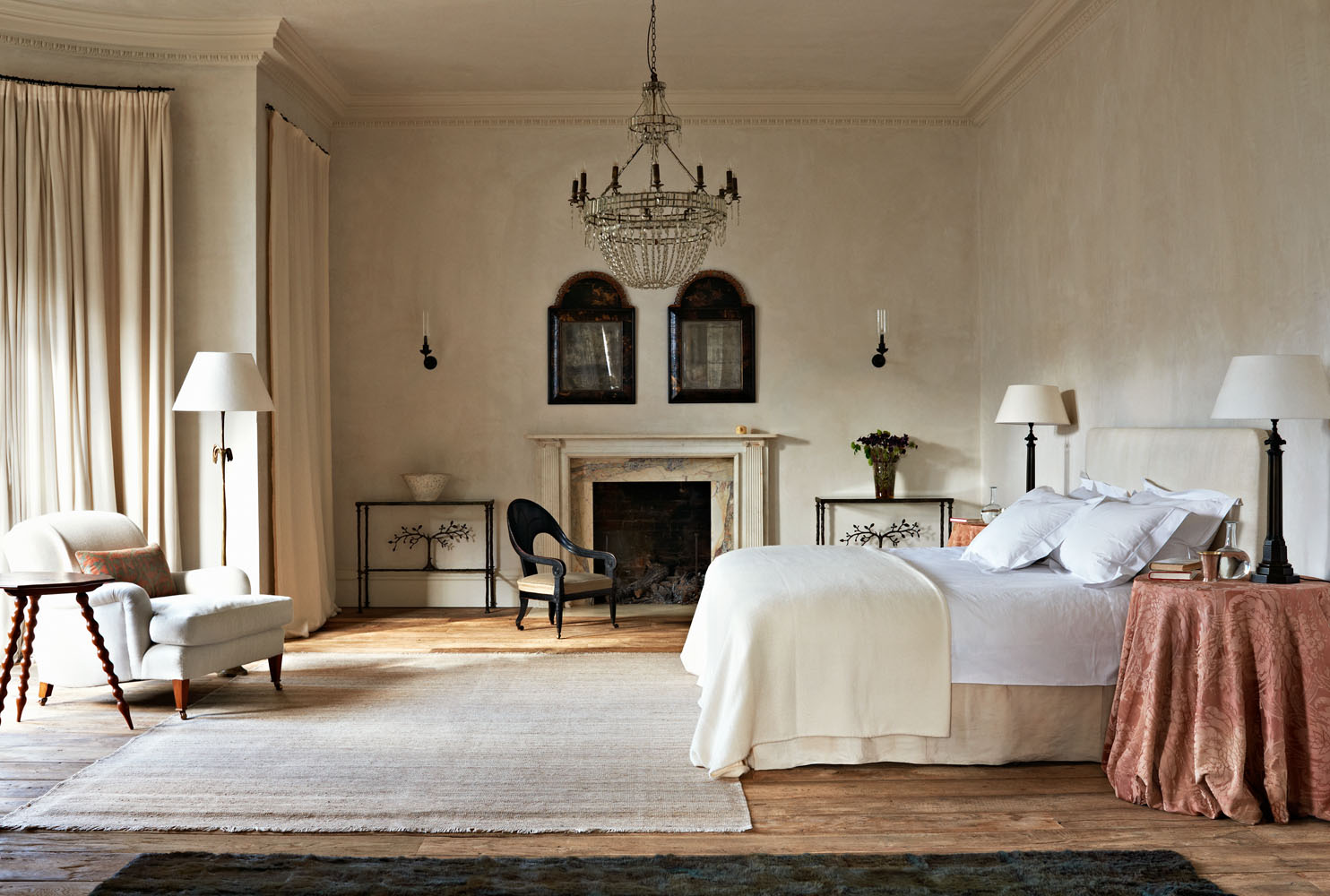 Rose Uniacke is one of 2019's top 100 Designers and Architects in the world according to Architectural Digest (AD), while the Sunday Times refer to her as "queen of the serene." No one could ever dispute the fact that Rose Uniacke is a celebrated member of London's design royalty; such is her high profile. It was Uniacke, after all, who was chosen to design 'Beckingham Palace' in London's Holland Park when the celebrity couple and their four kids moved to an English townhouse a couple of years ago).
Praised by AD for her "leanly furnished, spirit-nourishing spaces [that] typically feature a compelling mix of unfinished floorboards, pale hand-plastered walls, vintage Scandinavian furniture, and a scattering of evocative antiques", Uniacke's 'go to' materials are undisputedly reclaimed flooring and antiques.
This made her a natural fit for the design of the new Jo Malone headquarters in Central London, where the brief was to create "a fresh, light, airy interior, both tranquil and uplifting." We reckon she's certainly achieved that here:
Having in the past studied furniture restoration, gilding and painting before becoming interested in antiques and working as a dealer, it was clear that interior design was always going to be the next choice for the ambitious and talented Rose. Today, as a result of her past, you will find her interiors beautifully consist of modern and contemporary themes aided by fine furniture and classic antiques of yesteryear (or rather 'last century').
Her large corner design studio and showroom in Pimlico is just a stroll away from the V & A.  As you would expect it boasts a clean uncluttered look with tall windows, white walls and bare untreated floorboards. It comes across as soothing, airy and calm. There the public can browse and purchase exquisite home accessories – both modern and antique – including stunning, high-quality fabrics.

And indeed in 2013 Uniacke was bestowed with the Andrew Martin Interior Designer of the Year Award (a celebratory occasion often referred to as the 'Oscars of the interior design world).
Martin himself described the designer as a "remarkable talent" Her interiors, he added, "hummed with atmosphere with every corner an essay in balance, restraint and exquisite quality."
The following are some of Uniacke's past stunning interiors. In them you see her love for reclaimed wooden floors and which. Alongside white walls, she uses as a stunning neutral base on which to create her opulent rooms and transformative décor:
The arches, grand stairway and reclaimed boards of the following image give a classic Georgian period feel to this beautifully soothing, neutral room:
The dark wood panelled flooring and dark artwork gives an elegant feel to this room, contrasting with the neutral décor. Again Uniacke has added an element of living greenery with the pot plant: