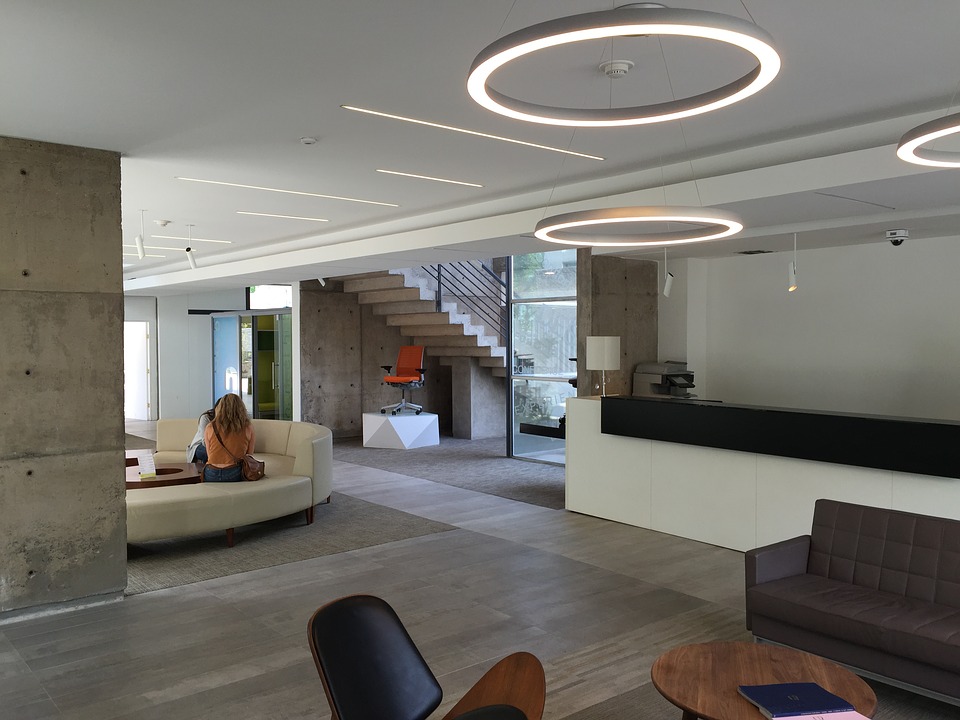 A wholehearted life is really what we all strive for — happiness, freedom, joy and love…
Finding a healthy work-life balance is yet another, and can have tremendous results on one's overall well-being, ultimately leading to productivity and satisfaction in the work environment.
Companies that have shifted their focus from prioritising tasks to seeing the whole person's wellbeing as intricately linked to performance have succeeded in generating healthy workplaces.
In the early 2000s, the practice of workplace wellbeing was often viewed as "nice to have" but not a necessity.
Over the years, the growing recognition of the impact of stress and hectic life has led to more companies implementing programmes that consider employees through a wellbeing lens.
These have grown from healthy snacks or health insurance to designing spaces that promote creativity, productivity and comfort.
Wellness is suddenly an essential factor in the business world.
Health professionals warn about it, employees worry about it and employers recognise if their staff "feels well" the business will "do well".
The increasing attention on the subject's topicality is not without good cause.
MIND, the leading mental health charity in England and Wales, suggest that ill-health, stress and other mental health problems are the second biggest cause of absenteeism and low productivity.
The wellbeing of staff is a win-win for employees and employers — companies continue to attract top talent and more individuals are feeling confident and are consistently producing high results.
The question however still remains… what does the future of wellness in the workplace look like?
"Despite the fact that many humans accept the world as it is, we have a remarkable capacity to plan ahead, shape the future, and adapt to new settings."  — Richard J. Jackson
Millennials are leading the future of wellness
It's inevitable that we have to talk about Millennials, as they are the leaders paving the wellness way for both current and future generations. This generation has surpassed Gen Xers with a high involvement and education around sustainability and ethical issues, and has become the largest generation in the workforce. Why do Millennials have such a great impact on the future of wellness in the workplace? Well, here are a few facts about this generation:
90% actively want a healthy lifestyle and consider wellbeing the gateway to success
71% think staying healthy is about engaging in mindful practices, exercising regularly and maintaining a healthy eating lifestyle
Millennials earn less than any generations but spend the most on wellness
As the line between work and life blurs, the demand for higher quality and more personalised services and office spaces that promote wellness continues to rise. The demand from this large and health-conscious generation pushes the limits of office design and fuels the growth of wellness-related discussions.
Future trends in the workplace
Prioritising employees' mental health in order to promote a lasting sense of wellbeing will be one of the biggest trends in the coming years. There is a growing awareness that encompasses wellness of mind and body, and companies will go further into managing workplace mental health in the efforts to increase productivity, performance, staff engagement and knowledge sharing.
Another trend that will evolve and push forward wellness in the workplace will be changing in workspace design. When people are satisfied with their interior environment they perform better, and many companies will continue to adopt this ethos. Employers will need to specifically focus on elements such as ergonomic office furniture, light settings, natural light points, thermal comfort, air quality and integration of biophilic design elements.
Biophilic design will continue to gain importance
When you walk into a new environment, you get an immediate sense of whether or not the surrounding space enhances the physical, mental, and even spiritual wellbeing of the people inside it. Healthy workplaces should use intuitive design concepts and should feature an abundance of natural light, good air quality, acoustics that absorb distracting noises, hygienic materials, and colours, patterns and textures connected to nature.
One brilliant solution that's pivotal to the future of workplace design and which shows a change in perception is the idea that the workplace should both promote and reflect living in balance with nature. This means promoting elements of biophilic design — in essence, bringing nature into the workplace to foster wellness. Biophilia suggests that people have an innate attraction to nature and that providing cues from nature in the workplace improves worker wellbeing.
There are many studies that show how things such as using natural material like wood, good quality of air and lighting have a huge impact on the quality of our brain function and productivity. And with traditional 9-5 office employees spending most of their day indoors, the future of wellness in the workplace relies on implementing clever design strategies that enhance the overall quality of the indoor environment.
Using reclaimed wood, solid wood and  engineered wood and/or other wood elements, whether it be wood flooring or panelling, placing plants in different areas of the space, rethinking office layout plans to make use of natural daylight and views of nature are just a few features that prove biophilic design is indeed the best-kept secret of a great environment.
The workplace will be adaptable
Being able to move your desk or move to the other side of the office isn't enough. The obvious solution, also an essential key to the future of quality workplaces is to build entirely different working environments that can be reconfigured in a matter of minutes. Some companies have already seen the benefits of this approach.
According to the BBC, the desks at headphone maker Skull Candy's Zurich offices allow flexibility of use. The organic geometry of the tables offers a multitude of configurations, fitting together like puzzle pieces to cater for both individual and collaborative work. In the future, expect more companies to follow suit — offices will become places of both collaboration and connection.
More than just office space
Lego, for example, has taken hot-desking to a whole new level at the London and Singapore offices. The company introduced a system called activity-based working, which means that no staff member has a fixed desk any more.
The office space is divided into flexible work zones with no fixed seating and no offices for managers.
Healthy workplaces prioritise the importance of activity and offer something all employees crave: choice. They provide quiet zones, dedicated fitness rooms, walking meetings for those who dislike spending long hours plastered in the same seating arrangements, and on-site amenities and services that encourage employees to get up and move during the workday.
When considered individually, each of these touches may seem trivial, but when taken as a whole they create a physical environment that promotes comprehensive wellbeing for each employee — something that will be an immense factor in the future of wellness in the workplace.
Conclusion
As wellness continues to gain momentum in shaping the future working environment, it is essential that employee wellbeing is made a priority when discussing and developing an organisation's company culture. We expect to see elements such as biophilic design and flexible working spaces become a norm for the modern office, rather than a curiosity implemented by only the most forward-thinking office designers and organisations. The future workplace acknowledges quality of life as a major enabler of quality of work.