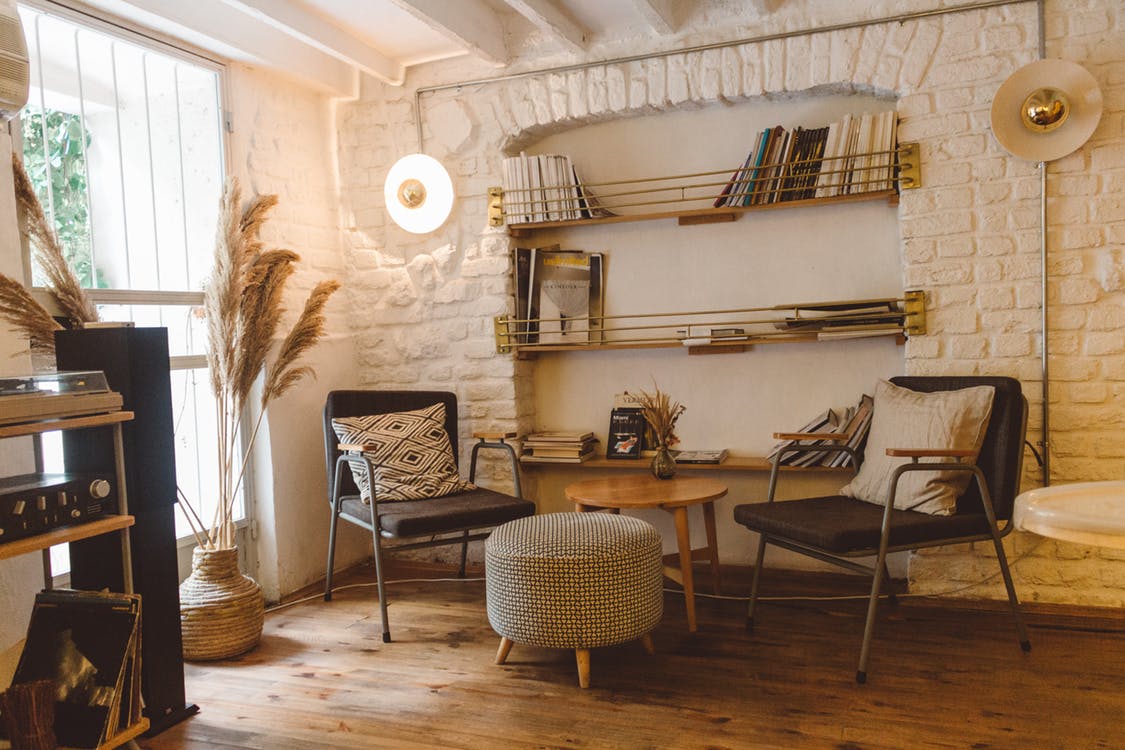 It is no secret that reclaimed wood is everyone's favourite. It's cosy, warm, and makes your space look elegant. Besides flooring, the reclaimed wood is also used for the furniture. It adds instant charm and glazes to the spaces.
Are you planning to infuse your home with a touch of sparkle, a little bit of grace, and loads of happiness?
In this article, we have incorporated ten reclaimed wood furniture ideas to make a statement. To know more about it, keep scrolling!
1. Reclaimed Wood Dining Table
Mostly, our dining rooms go unnoticed, as there's no attractive feature. Don't you think it calls for attention? Whether you like to have a formal style or family friendly, adding a reclaimed wood dining table will bring inspiration.
These reclaimed wood dining tables come in all shapes, size, and texture. It is made from the 100% reclaimed timber.
If you are looking for a dining table that perfectly fits with your interior, then reclaimed wood dining table is the best. It also highlights the natural beauty of the wood that is sure to catch the attention of everyone.
2. Reclaimed Wood Cabinet
A reclaimed wood cabinet is one of the most important furniture pieces in the kitchen. It helps you in staying uncluttered and organized. Moreover, it free ups the space in the kitchen and keeps the utensils at an accessible place.
There are large varieties of reclaimed wood cabinet available. Some are for décor purpose, which are for tiny space and hooks to hang the mugs. While, there are other cabinets, which has multiple facility and drawers for storage.
Hence, select the cabinet that goes well with the home decor and fulfils all the utility.
3. Reclaimed Wood Shelf
The best part about the reclaimed wood is that it gives a rustic feel yet refined. A reclaimed wood shelf is another idea that you can have for your home. In fact, if you prefer something really simple and wishes to make it on your own as DIY then what better than a wood shelf?
All it takes is cut the wood according to the desired dimensions. Next, mount the shelves on the wall. Isn't it simple?
You can use it in your living room as a perfect alternative to the boring shelves. It is sturdy, chic, and gives an inspiring look to any room.
4. Reclaimed Wood Mirror Frame
There's nothing more exquisite than a full-length mirror. But when the mirror is converted into, something phenomenal with the reclaimed wood, then it certainly stands out.
It makes the living space cosy and brings the country-style charm to the home. It's not necessary to have a full-length mirror; you can have any size of mirror for any corner of your home.
5. Reclaimed Wood Headboard
The headboard brings the aesthetic character to the bedroom. Overall, it is an important element that shall uplift the interior of your master bedroom. It doesn't have to attract enough to lead an impression.
In fact, a simple reclaimed wood headboard will look more cosy and stylish.
To add more character you can have different texture and colour combination of the headboard.     
6. Reclaimed Wood Coffee Table
Having a coffee table in your home awakens the earthy feeling. Moreover, if it is made of reclaimed wood then it will give a wonderful contrast with the interior.  
The size of the coffee table varies from one to the other. Likewise, the look and the texture also differ. Hence, think about what kind of coffee table will match up with your filtered choice.
7. Reclaimed Wood Pallet Bench
Reclaimed wood pallet has been used around for decades. Lately, it has turned into a useful resource for the furniture inside the home. One of them is the pallet bench. It is functional for both indoor and outdoor usage as a simple and classy look. One can customize it and change according to the interior style.
Ensure that you have the bench of two-pallet layer for more comfort and it becomes a storage option for many items.
8. Reclaimed Wood Lounge Chair
Everyone loves to laze around as soon as they come back home after a hectic day. What better than relaxing in a reclaimed wood lounge chair? Made from the purest wood, it shines through the home interior.
Be certain to add premium cushions to increase comfort. For a sleek and sophisticated look, update the reclaimed wood lounge chair with the upholstery that decks up well with the interior.
9. Reclaimed Wood Porch Set
We all know that "the first impression is the last impression." To make a lasting impression on the guests and friends, get a reclaimed wood porch.
There are various kinds of porch set available. From 3 piece to 5 piece and more, you can find your perfect porch set made with the reclaimed wood. We would highly recommend you to go for a neutral colour palette as it adds a modern aesthetic and contemporary look.
10. Reclaimed Wood Beams
Last but not least, reclaimed wood beams. The natural beauty of the wood will dramatically improve the room décor.
It also gives a warm feeling yet maintaining the classic look. Whether you want an exterior wood beam or interior wood beams, it is sure to lend a robust structure to your space.
There are wide varieties of options, which will create a stunning look. Additionally, there are accessories to use with the reclaimed wood beams like corbels, straps, and more.
This will kindle a delightful sight that impeccably matches with the home interior.
Some of the greatest pieces of furniture are the one that has been made from the reclaimed wood. Known for its history, this wood is all about charm and sheer elegance. It can turn from something simple to the functional furniture.
In the above-written article, we have narrowed down 10 reclaimed wood furniture ideas that you can have it without breaking your bank. If you choose on decorating the home with the reclaimed wood, don't miss the above furniture ideas.
Also, do share the article and we would love to hear your thoughts on the subject in the comment section below.