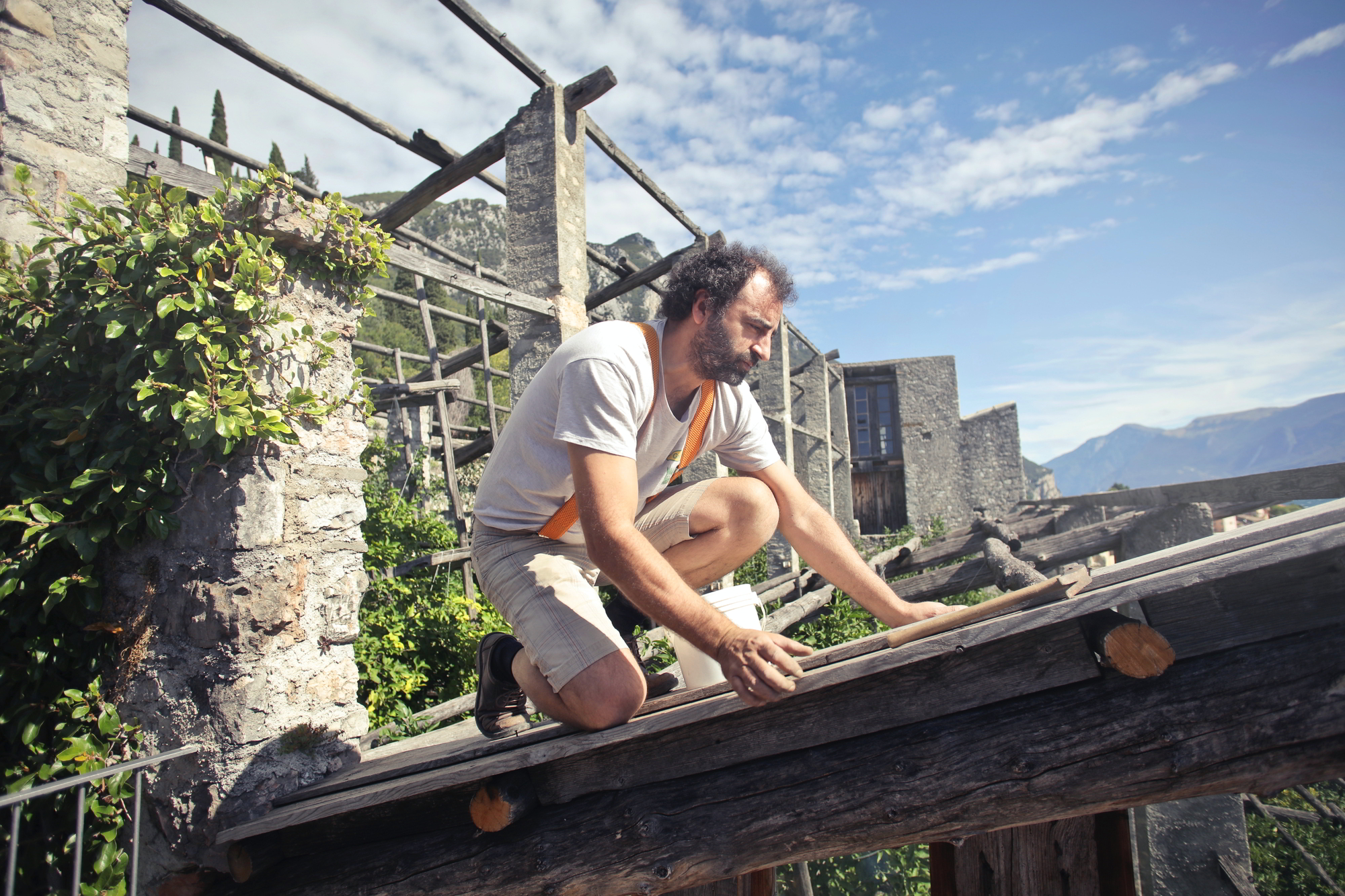 In this fast-paced world, so much can feel disposable and dispensable.
While it can be easy to understand the desire to make changes quickly, we believe in a different way of making things better, and it seems the rest of the world is catching on too.
Deconstruction, or unbuilding, is a new idea with old roots.
It involves the careful and intricate dismantling of old buildings and architectural projects, reclaiming, restoring and preserving valuable materials which would otherwise go to waste.
Unbuilding slowly
Deconstruction techniques preserve the precious materials found in buildings which no longer serve their purpose.
Unbuilding disregards the fast-paced and heavily polluting methods often used in the constant pursuit of building bigger and faster, instead choosing to carefully work through the old buildings for those rare hidden gems which can be reclaimed, reused and restored to their former beauty.
This aligns perfectly with our belief in a slower, calmer, more measured process.
A way which supports a slower way of living in spaces which encourage well-being.
Downsides of demolition
Because our island nation has a finite amount of space and ever-increasing demand for 'more', the properties that occupy premium land are often bulldozed or torn apart to make way for their successors.
It can heartbreaking to see buildings being demolished along with all of the history and stories they held, just to be rebuilt even bigger, ever more quickly, and with even less care a few months later.
Little attention is paid to the materials contained within and the pollution caused by these demolitions, as speed is valued over all else.
This perpetual cycle of demolition of buildings and adding of new materials is simply unsustainable, as is the carbon footprint which is created by the process.
It is not just the demolition itself which is unsustainable; the building of new properties creates demand for more and more new materials to be sourced, which will, in turn, be demolished.
The cycle continues.
There is more to consider.
Demolition increases air and noise pollution and can seriously affect the quality of life of residents in and around these projects.
A more caring approach
To prevent waste, collaborative design practices across Europe are investing time in exploring the life cycle of our material environment and salvaging and reusing materials.
Companies and collectives, including Enviromate, Opalis, Rotor and Materiuum, are dedicating time and skills to this delicate work that most companies are unwilling to do.
They are working to carefully remove and reclaim materials from architectural projects, taking them apart rather than demolishing them.
This process takes time, skill and patience, much like the processes we dedicate to our beautiful materials.
A new life for reclaimed materials
Demand for reclaimed materials is so high that sourced materials are often reserved even before the removal process has begun.
As we do at the Reclaimed Flooring Company, Roto and its subsidiary Rotor Deconstruction will give each intricate removal the time it needs, often revealing natural treasures.
Some of these treasures can be found listed on Opalis, another innovation of Rotor.
They have created an online map of the salvage industry which is helping to develop an industry-wide understanding of the reuse of specific materials, hopefully securing deconstruction's place as a high-end, realistic alternative to demolition.
Rotor Deconstruction is a cooperative that organises the reuse of construction materials.
They dismantle, process, and trade salvaged building components.
Materiuum's tagline, 'For the continuum of materials', speaks of the company's core value, that preserving natural materials is critical.
Both companies invest time not only in the removal of materials but in studying and consulting on the increasing opportunities enabled by reclaiming and preserving materials.
We long to see a world where deconstructing is the norm rather than the exception, but until we do, we will keep doing what we do.
Carefully, lovingly and slowly restoring our earth's precious materials, revealing the well-worn beauty that has developed in them over the years.
When treated with this much respect and skill, our reclaimed hardwood floors will continue to breathe new life and stories of their previous lives into stunning, sympathetically renovated homes.