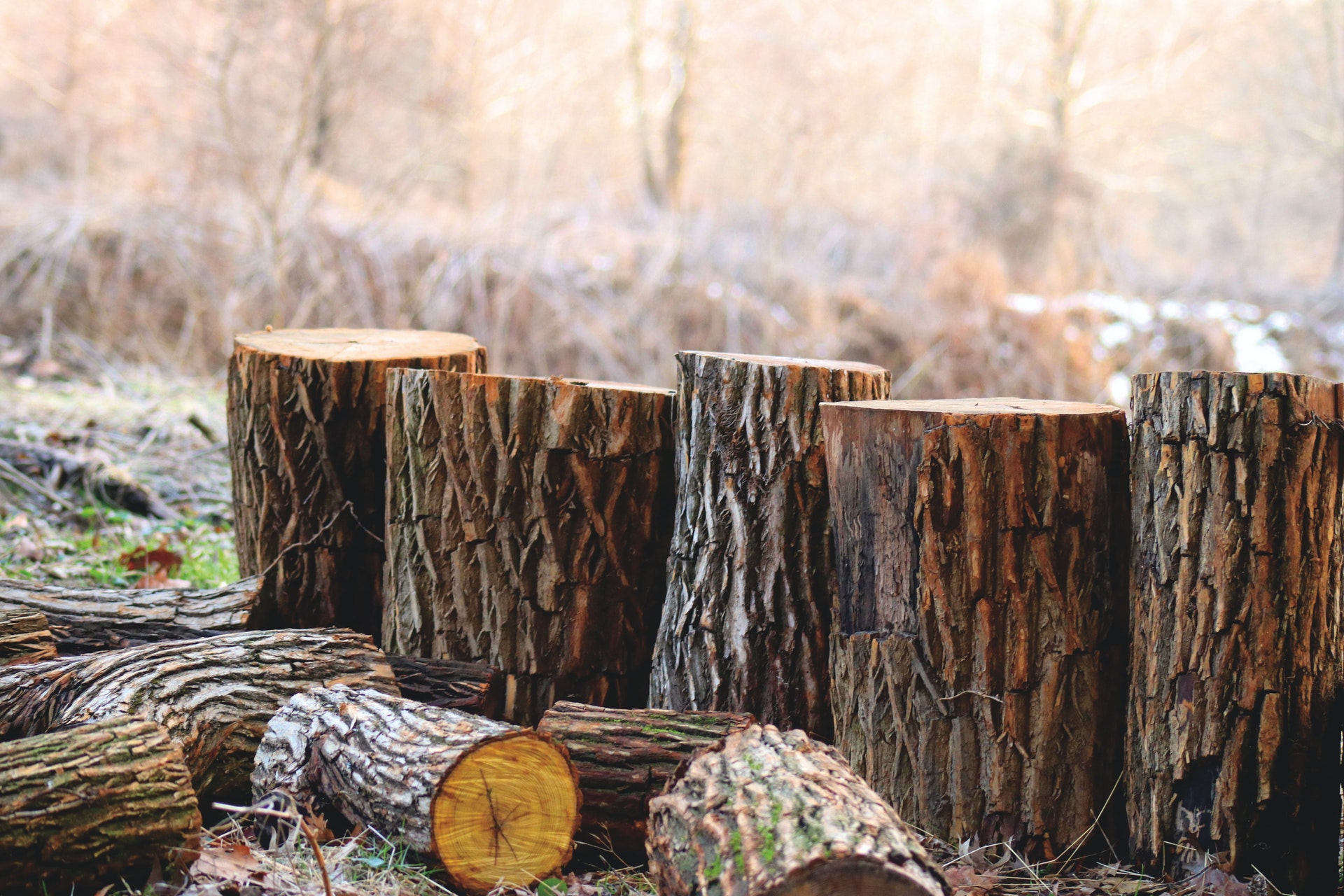 With more and more homeowners looking for ways to be more sustainable when undertaking a home improvement project, wood flooring fits the bill perfectly compared to a number of flooring alternatives.
With more and more homeowners looking for ways to be more sustainable when undertaking a home improvement project, wood flooring fits the bill perfectly compared to a number of flooring alternatives.
However, it can be difficult for consumers to make environmentally valuable choices — quality, price, certifications and marketing pitches can be a lot to digest.
Beyond that, acquiring the correct information about different timber products can also be a challenge that's hard to deal with.
Why wood flooring is a more sustainable choice
Being a natural product, timber flooring uses less energy and produces very little waste during the manufacturing process than other materials.
Because the goal is to use 100% of the raw material from harvested trees, waste products which can include bark, wood chips, wood shavings, and sawdust, are typically saved and used to fuel boilers, to heat the facility, produce wood bricks and fibreboards, or for other purposes. This alone makes timber a clear sustainable, environmentally-friendly choice.
For this reason, sustainable wood flooring is of a far higher standard. It should not only look good in your home but should impact the environment throughout its life cycle.
Buy your flooring from a supplier with an excellent reputation
While most wood flooring retailers are reputable, some are guilty of misleading practices called "greenwashing with logos". This means the retailer is purposely unethical and gives a false impression that ALL of the products they carry are certified sustainable.
It is, therefore, crucial to ask questions and clarify that the product you are looking to purchase is sustainable, or comes from sustainably managed forests.
Certification programs from international, non-governmental organisations try to make it easier on consumers by verifying that their certified wood floors come from trees in sustainably managed forests. The Forest Stewardship Council (FSC) and PEFC (Program for the Endorsement of Forest Certification) are the two leading authorities in this field.
A glance at sustainable wood flooring certifications
Certification programs help offer peace of mind during the floor buying process as they promote and maintain responsible forest management. Since some of the sources of wood floors are the result of illegal logging, these programs help guarantee wood comes from sustainable sources.
This means trees are replaced time and time again after harvesting in order not to throw the ecosystem into the abyss. Though each organisation varies in their breadth of scope and certification requirements, they do have a common basis in "sustainable forestry".
Forest Stewardship Council
Founded in 1993, FSC's overall mission is to protect and preserve the forests for future generations of people — most importantly maintaining the biodiversity of the ecosystem, as well as respecting native cultures and economies. Because the organisation's goal is to promote forest management and conservation, and since hardwood floors are derived from timber, FSC is involved with how these types of floors are sourced.
Illegal logging leads to the complete destruction of forests; and for this reason, purchasing floorboards that are FSC certified is so important. Ultimately, eliminating illegally logged wood from the marketplace puts FSC in a better position to sustain their mission of ensuring that the forests are designed to regenerate so that they will be around for many more generations.
Program for the Endorsement of Forest Certification
Similarly, PEFC is designed to allow small and medium-sized enterprises to global brands to demonstrate that the forest-based materials they are selling come from legal and sustainable sources. More and more companies are realising the benefits of delivering sustainability assurances on products to address environmental, social and ethical concerns, and in turn, demand proof of sustainability from their suppliers.
60% of the worlds certified forests are under PEFC; this indicates that ethical consumption is on the rise — and flooring companies that carry certification are willingly able to demonstrate to consumers their commitment to curb deforestation and maintain biodiversity conservation.
California Air Resources Board (CARB) Phase 2
With homeowners forced to think about safety concerns in relation to flooring products and indoor air quality, many have become more aware of what is known as CARB Phase 2. California Air Resources Board (CARB) Phase 2 is a part of California's Composite Wood Products Regulation with the purpose of setting and maintaining standards for products that could impact the quality of indoor air in any interior environment.
Flooring made from timber must be labelled appropriately to indicate that the composite wood product is compliant for formaldehyde Phase 2. The CARB Phase 2 label is important because it indicates that the flooring quality meets some of most stringent standards in the world.
Formaldehyde, a colourless gas emitted from a variety of sources, is a known carcinogen that can cause nose and throat irritation, burning eyes, wheezing or difficulty breathing, headaches, nausea, and an increased risk of cancer in humans.
Both flooring and non flooring products contain some trace levels of formaldehyde — to ensure health safety, products like flooring need to be manufactured in such a way as to minimise the amount to a safe level.
Being mindful of the CARB Phase 2 compliance standards when purchasing wood flooring — including wide plank engineered flooring and other styles of flooring made of multiple layers of wood — ensures that the products you choose are safe and the air that you breathe is healthy. Similarly, flooring manufacturers are encourage to continue investing in manufacturing practices, products and finishes that comply with CARB phase 2.
Lacey Act
Illegal logging has a devastating impact on many timber-producing countries around the world. Deforestation, which is driven in part by illegal logging, is one of the major contributors of climate-disrupting pollution. The illegal harvesting and removal of timber also robs cash-strapped governments of valuable revenues, and are faced with serious economic and social consequences.
Illegal timber is any wood that has been harvested or transported in violation of a law or regulation of its country of origin. The Lacey Act is a piece of legislation that controls the illegal importation of harvested timber into different parts of the world including Europe.
This effectively means that no timber would be sourced from illegal sources. Under this act, all wood floors manufactured by the use of illegal logging are considered null and void. Wood flooring companies that are Lacey Act compliant fully support the organisation's efforts to protect the worlds' forests.
Besides protecting worlds' forest, the Lacey Act also protects buyers who practice due diligence when importing wood from outside Europe. Companies must declare the species and origin of their imported wood products. Monitoring the way that international trade is conducted helps eliminate the influx of low-cost and low-quality wood flooring produced from illegally harvested timber.
National Wood Flooring Association
Founded in 1985, the NWFA is a not-for-profit trade association representing all segments of the hardwood flooring industry, including manufacturers, distributors, retailers, installers, importers/exporters, inspectors and consultants.
Over the years, the NWFA's mission is to unify and strengthen the wood flooring community by educating consumers, architects, designers, and builders in the uses and benefits of wood flooring. This has seen a major advancement in the growing awareness of environmentally and socially responsible wood sourcing, as well as improved forest sustainability for future generations.
Being a member of the NWFA means acknowledging the importance of forest sustainability and the implementation of better green policies — as well as committing no act that would discredit the wood flooring industry.
Members also agree to support the NWFA and its goals by ensuring that timber used in the production of wood boards is not harvested from controversial sources.
Our Certifications
Why companies choose to source certified products
Certification, both The Forest Stewardship Council (FSC) and PEFC (Program for the Endorsement of Forest Certification), provide a way for companies to have a distinct and positive brand image by demonstrating responsible sourcing policy, achieving simultaneously:
a decrease in supply chain risks — the idea of "do no harm" by avoiding "bad wood" and
an enhancement in the benefits of responsibly managed forests.
By sourcing certified products and purchasing from a certified supply chain, companies can not only reduce risks but can also support the health and continued flourishing of our forests and the ecosystem services they provide. This in turn enhances their image and reputation as a responsible brand.
Conclusions
Forests are incredibly important to us. Sustainable sourcing enables wood flooring retailers to meet multiple goals such as social empowerment in communities, carbon sequestration, biodiversity, and other goals associated with the many ecosystem services forests provide us.
While you want your home to look great with the flooring that you choose, it's equally important to understand that both The Forest Stewardship Council (FSC) and PEFC (Program for the Endorsement of Forest Certification) are essential tools that ensure that you are purchasing wood floors from responsibly managed forests.